Heysell Lab
Scott Heysell, MD, MPH
PRIMARY APPOINTMENT:
Thomas H. Hunter Associate Professor of International Medicine
CONTACT:
EDUCATION AND TRAINING:
BA, Vanderbilt University (English)
MD and MPH, Oregon Health and Sciences University
Internal Medicine Residency and Chief Residency, Yale University
Postdoctoral Fellowship Tropical Infectious Diseases, Yale University, Tugela Ferry, KwaZulu-Natal, South Africa
Infectious Diseases Fellowship, University of Virginia
RESEARCH AREAS:
Tuberculosis
HIV
Pharmacology
Clinical Trials
Equity Interventions
Global Health Education
RESEARCH SUMMARY
Our research group focuses on optimizing technologies and gaining a better understanding of anti-tuberculosis (TB) drug pharmacokinetics and pharmacodynamics to improve treatment outcomes in patients with mycobacterial diseases or with comorbid HIV, diabetes, and/or malnutrition. Consequent secondary areas of interest include the development of laboratory assays for pharmacokinetic and pharmacodynamic studies, the building of infrastructure for community-based research in TB-endemic settings, clinical trials of TB drug regimens, machine learning analyses for outcomes prediction, and health systems research for growing equity-based solutions to social drivers of health.
D43TW012247-"Developing research leaders at the intersection of tuberculosis and malnutrition in Tanzania." Funding Agency: NIH/Fogarty International Center; This Global Infectious Diseases Research Training program will support post-doctoral scientists from Tanzania as content leaders in one or more domains of malnutrition-related TB that will lead their team, compete for independent funding, set research agendas, make policy, and benefit their communities in line with the End TB Strategy.
Project: U01 AI150508-"A randomized clinical trial of early empiric anti-Mycobacterium tuberculosis therapy for sepsis in sub-Saharan Africa" Funding Agency: NIH/NIAID; The "ATLAS" randomized clinical trial of immediate and/or high dose anti-TB therapy for HIV related sepsis in Tanzania and Uganda will test the optimal treatment, timing, and content of anti-microbial therapy for sepsis in sub-Saharan Africa, which shoulders the highest burden of sepsis in the world.
Project: R01 AI137080-"Urine colorimetry for tuberculosis pharmacokinetics evaluation in children and adults" Funding Agency: NIH/NIAID. This project will develop urine-based assays for quantification of drug concentrations and triggers for dose adjustment in children treated for tuberculosis in Tanzania and adults with diabetes and tuberculosis in Virginia and New Jersey.
Project: R01 HL 155547-"Mycobacterial lung diseases in Virginia: sequencing and clinical determinants of relapse and outcome." Funding Agency: NIH/NHLBI; (PI, Houpt, UVA). In this project, we are performing a statewide survey of environmental and host genome sequencing of mycobacterial isolates, biofilm susceptibility, and pharmacokinetics/pharmacodynamics-informed outcomes determination.
Project:TMA-2016-SF-1463 "Research Capacity Strengthening Programme for Emerging and Re-emerging Infectious Diseases Control in Tanzania-REMODEL TZ" Funding Agency: European and Developing Countries Clinical Trials Partnerships; (PI Mpagama, Kibong'oto Infectious Diseases Hospital Tanzania). This project is aimed to develop research capacity while performing a randomized controlled trial of n-acetylcysteine for ototoxicity prevention in MDR-TB treatment in Tanzania.
Project: DANIDA 17-03-KU, "Halting the dual Tuberculosis and Diabetes Epidemic in Tanzania," Funding Agency: Danida Fellowship Centre, Ministry of Foreign Affairs Denmark; (PI: Christensen, U Copenhagen). This is a large-scale implementation project of dual diabetes and tuberculosis management in three regions in Tanzania, including enhanced screening and linkage to care, optimized management including personalized TB dosing, and training of front-line health care providers and senior researchers.
Project: "Clofazimine for drug-resistant mycobacterial infections," Funding Agency: Virginia Tuberculosis Foundation. This is an observational study of the IND, clofazimine, in patients at UVA for drug-resistant mycobacterial infections.
RESEARCH AREAS:
Tuberculosis
HIV
Pharmacology
Clinical Trials
Equity Interventions
Global Health Education
RESEARCH GROUP MEMBERS
A graduate of Georgia Gwinnett College with a degree in Biotechnology, Dr. Mohamed earned her MD from the Medical College of Georgia before completing Internal Medicine Residency at the University of Tennessee and an Infectious Diseases Fellowship at the University of Virginia. She is currently a Research Assistant Professor and optimizing urine-based assays for pharmacodynamics.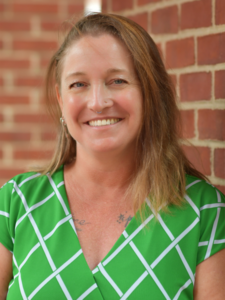 While working in both Tanzania and Uganda, Ms. Null is a Research Specialist and lives most of the time in Moshi, Tanzania. Ms. Null has more than a decade of laboratory bench research and administrative experience working with many partners in East Africa. She administers the ATLAS randomized control trial and the D43 postdoctoral training grant.
Ms. Rao is a Laboratory Specialist. She holds a bachelor's degree in Biotechnology from India and a Masters in Clinical Pharmacology from The Ohio State University. Prakruti is part of a team that tests the feasibility of alternative assays for therapeutic drug monitoring. Her other focus involves performing pharmacokinetic modeling and simulation in unique tuberculosis datasets to determine optimum treatment regimens.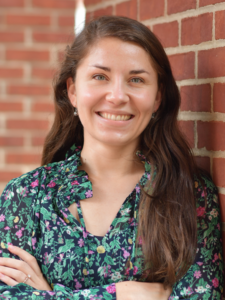 Dr. Geba received her medical degree from the Boston University School of Medicine before moving to Charlottesville in 2018 to complete her Internal Medicine residency training in the primary care track. She continued in her current role as a postdoctoral fellow in Infectious Diseases and International Health. Her research focuses on sexually transmitted infections with a particular interest in human papillomavirus in people with HIV under the mentorship of Dr. Tania Thomas and Dr. Rebecca Dillingham. She is also a native Spanish speaker and has participated in projects related to health equity and community-centered awareness around HPV-related diseases in underserved Latin American communities. In her free time, she enjoys hiking the beautiful Shenandoah, listening to music at local breweries, and exploring new places.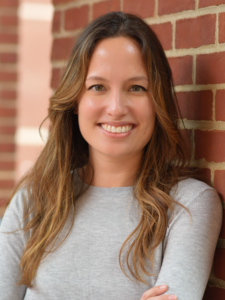 Dr. Hodges is a postdoctoral fellow in Infectious Diseases. She previously earned her undergraduate degree in Biochemistry with a minor in Global Public Health from the University of Virginia before completing medical school and a Master of Public Health in Boston at Tufts focused on health disparities. She is an implementation scientist focused on connecting infectious diseases such as HIV, tuberculosis, and HCV with addiction and substance use.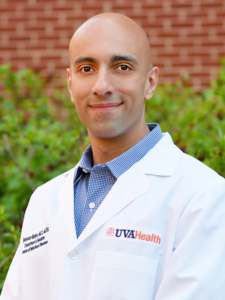 Dr. Ilaiwy is a postdoctoral fellow in Infectious Diseases. Originally from Syria, Dr. Ilaiwy completed his medical degree at the Damascus University Faculty of Medicine. He then moved to the United States for residency, where he completed his training in Internal Medicine at Georgetown's Medstar Washington Hospital Center and a Masters in Public Health MPH from the Johns Hopkins Bloomberg School of Public Health, where he became interested in economic evaluation and cost-effectiveness in healthcare. Dr. Iliawy works with both Drs. Scott Heysell and Tania Thomas in interventional strategies and cost-effective analyses for tuberculosis prevention and improved case in high burden settings. In his spare time, he enjoys the company of friends, hiking in Virginia's Blue Ridge Mountains, and traveling.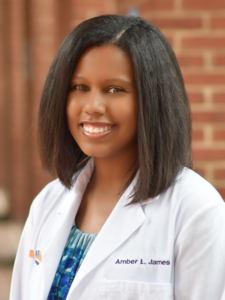 Ms. James is a medical student at the University of Virginia. She received a G.E.R.M. scholarship to work in Tanzania on a project to personalize tuberculosis treatment.
Mr. Reed is an undergraduate at the University of Virginia. He is a laboratory technician working with samples from the PEE-TB project.
Tania Thomas, MD MPH
Eric Houpt, MD
Yusra Alkabab, MD
Postdoctoral Fellow (2017-2021)
Assistant Professor of Medicine, Medical University of South Carolina
Kristen Petros de Guex
Research Specialist (2019-2022)
Grants Management Specialist, Inter-American Foundation
RESEARCH GROUP PHOTOS