Sho Morioka, PhD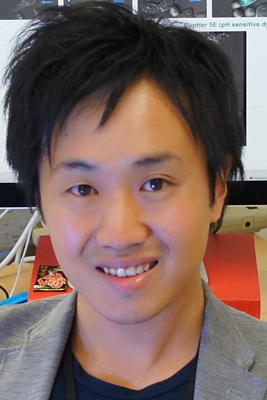 PRIMARY APPOINTMENT:
Assistant Professor of Medicine, Nephrology
CONTACT:
UVA Division of Nephrology & CIIR
PO Box 800133
Charlottesville, VA 22908
Telephone: 919-917-8245
Email: sm9ss@virginia.edu
Pub Med
NIH RePORTER
RESEARCH AREAS:
Role of programmed cell death in kidney injury
RESEARCH SUMMARY:
My primary research focus includes regulating programmed cell death (e.g., necroptosis, pyroptosis, and apoptosis). After a brief post-doctoral stint in my graduate thesis lab to complete some projects and publications (Blood 2012, Journal of Cell Biology 2014, Oncogene 2016), I moved to the University of Virginia as a Senior Research Scientist, focusing on identifying the endogenous regulatory pathways that control clearance of apoptotic cells (also termed 'efferocytosis'). Removal of apoptotic cells by phagocytes occurs at a rate of nearly one million cells per second in the body, and defective clearance leads to inflammatory diseases; yet, there are still significant knowledge gaps in how a phagocyte achieves rapid corpse uptake and how the phagocytosis handles this stress on various aspects of its physiology such as energy metabolism, pH regulation, or volume regulation. I discovered that a novel gene program, the solute carrier (SLC) program, is essential to successfully uptake apoptotic cells (Nature 2018, Immunity 2019, and Nature Cell Biology 2019). During acute kidney injuries (AKI), it is known that phagocyte actively removes apoptotic cells. My current research focuses on the effect of enhancing efferocytosis on the resolution of AKI. I am elucidating molecular mechanisms that enable phagocytes to efficiently remove apoptotic cells under kidney injury using a uniquely created super-engulfed transgenic mouse model.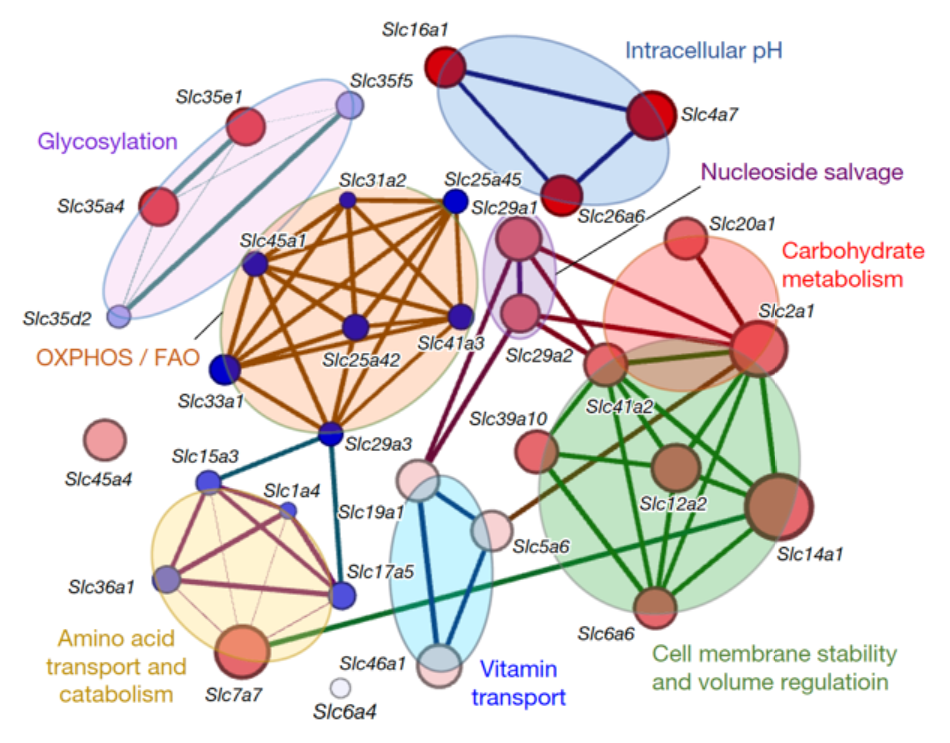 | Funded Research | |
| --- | --- |
| NIH/NIDDK 1K01DK123497-01 - Rremoval of Apoptotic Cells During Acute Kidney Injury | 3/20/20-2/28/25 |
| ASN Carl W. Gottschalk Grant. Boosting Removal of Apoptotic Cells during Acute Kidney Injury | 7/1/2020-6/30/2022 |
| UAB-UCSD O'Brien Center Grant- Boosting Removal of Apoptotic Cells During Acute Kidney Injury | 8/1/2020-7/31/2021 |
| Yamada Bee Company Co Inc., Research Contract | 9/1/2019- |
Lab Photos
PUBLICATIONS:
Morioka S, Perry J. S. A, Raymond M. H, Medina C.B, Zhu Y, Zhao L, Serbulea V, Onengut-Gumuscu S, Letinger N, Kucenas S, Rathmell J.C, Makowski L, and Ravichandran K. S. Efferocytosis induces a novel SLC program to promote glucose uptake and lactate release. Nature (2018) 563(7733):714-718.
Perry JSA †, Morioka S†, Medina CB, Etchegaray JI, Barron B, Raymond MH, Lucas CD, Onengut-Gumuscu S, Delpire E, and Ravichandran KS. †Equal contribution A chloride sensing pathway regulates phagocyte volume homeostasis and the inflammatory switch. Nature Cell Biology (2019) accepted.
Medina C.B, Mehrotra P, Arandjelovic S, Perry J.S.A.,Guo Y, Morioka S, Barron B,Walk S.F., Ghesquière B, Krupnick A.S., Lorenz U, and Ravichandran K.S., Metabolites released from apoptotic cells act as novel tissue messengers, Nature (2020) in press.
Rival C.M, Xu C, Shankman L. S, Morioka S, Arandjelovic S, Lee C.S, Wheeler K. M, Smith R.P, Haney L.B, Isakson B.E, Purcell S, Lysiak J.J and Ravichandran K. S. PtdSer on viable sperm and phagocytic machinery components in oocytes as new players in sperm: egg fusion. Nature Communications (2019) accepted.
Morioka S, Maueröder C, Ravichandran KS Living on the Edge: Efferocytosis at the interface of homeostasis and pathology Immunity (2019) May21;50(5):1149-1162.
Morioka S*.Transcriptome analysis of cells engulfing apoptotic cells *Corresponding author Jikken Igaku (2019) Apr vol.37 No.6.
Mihaly SR†, Sakamachi Y, Ninomiya-Tsuji J and Morioka S†*. Noncanonical cell death program independent of caspase activation cascade and necroptotic modules is elicited by loss of TGFβ-activated kinase 1. †Equal contribution * Corresponding author Scientific Reports (2017) 7: 2918.
Michaels AD, Newhook TE, Adair SJ, Morioka S, Goudreau BJ, Nagdas S, Mullen MG, Persily JB, Bullock T, Slingluff CL, Ravichandran KS, Parsons JT, Bauer TW. CD47 Blockade as an Adjuvant Immunotherapy for Resectable Pancreatic Cancer Clinical Cancer Research (2017)
Morioka S*. Transforming growth factor- activated kinase 1 pathway *Corresponding author Encyclopedia of Signaling Molecules, 2nd edition. New York, Springer (2017)
Sakamachi Y, Morioka S, Sai K, Takaesu G, Foley JF, Fessler MB, Ninomiya-Tsuji J. TAK1 regulates thymic and lung morphogenesis through protecting lysosome integrity in macrophages. Cell Death and Disease (2017) 8, e2598.
Morioka S *, Sai K, Omori E, Ikeda Y, Matsumoto K and Ninomiya-Tsuji J *. TAK1 regulates hepatic lipid homeostasis through SREBP. * Corresponding authors Oncogene (2016) 35, 3829–3838.
Sai K, Morioka S, Takaesu G, Muthusamy N, Ghashghaei HT, Hanafusa H, Matsumoto K, and Ninomiya-Tsuji J. TAK1 determines susceptibility to endoplasmic reticulum stress and hypothalamic leptin resistance. Journal of Cell Science (2016) 129(9):1855-65.
Mihaly SR, Ninomiya-Tsuji J* and Morioka S*. TAK1 Control of Cell Death. * Corresponding authors Cell Death and Differentiation (2014) 21, 1667–1676.
Mihaly SR, Morioka S, Ninomiya-Tsuji J and Takaesu G. Activated macrophage survival is coordinated by TAK1 binding proteins. PLOS ONE (2014) 9(4):e94982.
Morioka S, Broglie P, Omori E, Ikeda Y, Takaesu G, Matsumoto K and Ninomiya-Tsuji J. TAK1 kinase switches cell fate from apoptosis to necrosis following TNFα stimulation. The Journal of Cell Biology (2014) 204 (4), 607-623.
Ikeda Y, Morioka S, Matsumoto K and Ninomiya-Tsuji J. TAK1 binding protein 2 is essential for liver protection from stressors. PLOS ONE (2014) 9 (2): e88037.
Morioka S, Inagaki M, Komatsu Y, Mishina Y, Matsumoto K and Ninomiya-Tsuji J. TAK1 kinase signaling regulates embryonic angiogenesis by modulating endothelial cell survival and migration. Blood (2012) 120, 3846-3857.
Morioka S, Omori E, Kajino T, Kajino-Sakamoto R, Matsumoto K and Ninomiya-Tsuji J.
TAK1 kinase determines TRAIL sensitivity by modulating reactive oxygen species and cIAP. Oncogene (2009) (Featured article) 28, 2257-2265.
Omori E, Morioka S, Matsumoto K, and Ninomiya-Tsuji J.TAK1 regulates reactive oxygen species and cell death in keratinocytes, which is essential for skin integrity. Journal of Biological Chemistry (2008) 283, 26161-26168.