Mariam Ishaque, MD, PhD
Education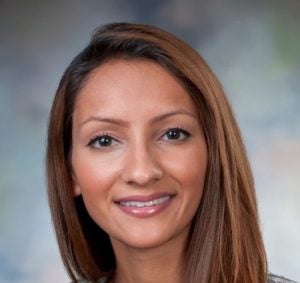 Doctor of Medicine
University of Texas Health San Antonio, 2018
Doctor of Philosophy
Neuroscience Imaging, Department of Radiological Sciences
University of Texas Health San Antonio, 2016
Bachelor of Science, Physics
Bachelor of Arts, Spanish
Minor, Biological Sciences
Summa cum laude
Southern Methodist University, 2011
Email: MI4FP@virginia.edu
Research Interests
Neuroimaging, brain mapping, structural and functional MRI, functional neurosurgery
Research Experience
Department of Neurosurgery, UT Health San Antonio, 2011-2018
Trauma, vascular neurosurgery, functional neurosurgery
Mentors: Ramesh Grandhi, M.D., Alexander Papanastassiou, M.D.
Graduate Research Assistant, UT Health San Antonio, 2013-2016
Dissertation: Investigation of pediatric anoxic brain injury using MRI methods.
NRSA TL1 Grant, NIH/NCATS
Mentor: Peter T. Fox, M.D.
FMRIB Software Library (FSL) Neuroimaging Training Course and Certification, 2015
Imperial College London, London, England, 2015
Functional neurosurgery
Mentor: Dipankar Nandi, M.D., Ph.D.
CERN (Conseil Européen pour la Recherche Nucléaire; European Organization for Nuclear Research), Geneva, Switzerland, 2011-2012
Particle physics: ATLAS and ALICE experiments
Mentors: Michele Floris, Ph.D., Stephen Sekula, Ph.D.
Publications