Services
Overview of Services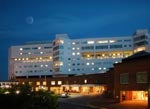 The unparalleled number of transsphenoidal pituitary surgeries performed at UVA is a testament to our program's stature on a worldwide level. Patients with symptoms suggestive of a pituitary adenoma receive a comprehensive workup and treatment plan. This diagnosis comes from a strong interdisciplinary team of endocrinologists, neurosurgeons, neuro-ophthalmologists and neuro-oncologists – all working in concert with referring physicians.
UVa offers the most experienced, comprehensive and technologically advanced pediatric neurosurgery program in the region. A team of physicians is on hand to perform dorsal rhizotomies and surgery on spinal injuries, pediatric scoliosis, epilepsy, tumors, hydrocephalus, craniosynostosis and craniofacial disorders. Continuing the department's commitment to minimally invasive options, our surgeons use gamma knife, endoscopic and other leading-edge techniques to operate.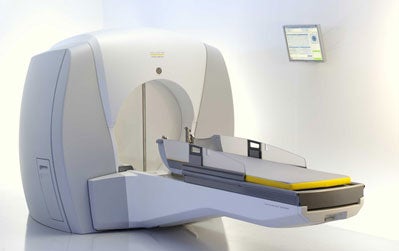 Gamma knife radiosurgery is a noninvasive technique which can be used to treat everything from acoustic neuromas, metastatic tumors and pituitary adenomas to epilepsy and movement disorders. Specialists in neurosurgery, neuroradiology, endocrinology, anesthesiology, neuro-ophthalmology, neuro-otology, radiation oncology and medical physics work as a team to diagnose and provide comprehensive care to our patients.  UVa has been a leader in gamma knife surgery since the technology's U.S. introduction in 1989.
Our team of experts – which includes highly skilled clinicians and researchers, as well as specialists from neuroradiology, neuropathology and neuropsychology – is devoted to the treatment and care of brain tumor patients. We see many patients in consultation with referring physicians and generally recommend either that we develop a treatment plan for the referring physician to carry out, or that we become the primary physician for treatment of the patient's brain tumor.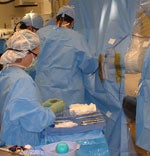 Our multidisciplinary approach to diagnosis and treatment often finds that surgery can be avoided. When making this determination, we take many factors into consideration, including imaging studies, physical exams and desire for pain relief. When surgery is the most appropriate option (such as for spine tumors or fractures), our nationally recognized spine surgeons are well-versed in all current techniques to successfully treat spinal disorders. But the decision to proceed with surgery is a collaborative process between the patient and doctor, made after a thorough discussion of the risks, benefits and probable outcomes.
UVa's Stroke Center offers both stroke prevention strategies and a state-of-the-art treatment program. As a regional referral center, acute stroke patients are transferred to UVa from primary and secondary service area facilities and physician practices. Patients requiring surgical intervention for cerebrovascular disorders are referred from an even broader referral range. The stroke team – led by specialty-trained stroke neurologists who are on call 24/7 – includes neurosurgeons, neurologists, emergency room physicians, vascular and minimally invasive interventional neuroradiologists, neuropsychologists, social workers and specialized nurses. The program is also an active clinical trials site, giving patients access to many new technologies.
The newest treatments in functional neurosurgery involve modulating the nervous system to correct malfunctions via controlled electronic stimulation of deep brain tissue and drug delivery to specific areas of the brain. More and more, functional neurosurgery should be considered as an early treatment option for adults and children with movement disorders, epilepsy, spasticity, chronic pain and essential tremors. Our multidisciplinary team – made up of neurologists, neurosurgeons, neuropsychologists and physical therapists – maps out the best treatment plan based on each patient's specific condition and situation.
The F.E. Dreifuss Comprehensive Epilepsy Program at UVa offers the most advanced resources available to help patients achieve remission of – and in some cases a cure for – their seizures. The program accepts both adults and children who have been diagnosed with epilepsy or in whom there is a question of seizures. Patients receive care from our staff of physicians, nurses, technicians, social workers, nutritionists and educational counselors. In addition to traditional neurosurgical techniques, we offer gamma knife radiosurgery, vagus nerve stimulation and advanced clinical research trials.
Our neurosurgeons and neurologists work as a team with other caregivers in the fields of Physical Medicine and Rehabilitation, Pain Management, Pathology, Oncology, and Orthopedic Surgery to optimize the care given to our patients with problems involving the peripheral nervous system, including:
Carpal tunnel syndrome
Schwannomas and neurofibromas
Brachial plexus injuries
Ulnar or peroneal nerve compression
Thoracic outlet syndrome
The University of Virginia Health System is a Level I Trauma Center serving a large geographic area with a population base of about 800,000 in central Virginia. No other provider of tertiary critical care serves this large region. Thus, a large number of patients with traumatic brain injury (TBI) are cared for in our hospital. Learn how a patient is cared for by the full UVA TBI Network, from their first contact with emergency personnel through recovery and re-integration into the community.