Pediatric Neurosurgery
Pediatric Subspecialties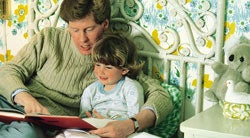 The University of Virginia Health System offers the most experienced, technologically advanced, and comprehensive pediatric neurosurgery program in the state. In Drs. John Jane Jr. and Hasan Syed, the University of Virginia Health System has two fellowship-trained pediatric neurosurgeons heading the pediatric neurosurgery program. UVA's pediatric neurosurgery program works with patients and families across the spectrum of pediatric neurosurgical cases, including tumors, seizures, spinal disorders, craniofacial disorders, hydrocephalus and trauma.
In addition to Drs. Jane Jr. and Syed, our team includes these specialists:
Jeff Elias – pediatric epilepsy, brachial plexus injuries
Jason Sheehan– pediatric radiosurgery including Gamma Knife
Min Park and Ryan Kellogg– pediatric neurovascular
Justin Smith – scoliosis and complex spine
Ashok Asthagiri– neurofibromatosis
Brain and Spinal Cord Tumors
The preoperative evaluation for brain and spinal cord tumors involves MRI and interventional neuroradiology. For MRI UVa has an anesthesiology team dedicated to pediatric cases, and employs MR spectroscopy and functional MRI to provide precise pre-op mapping. Dedicated neuroradiologists can provide preoperative tumor embolization when necessary to reduce bleeding during surgery – an important precaution for surgery in infants.
Intraoperative technology includes the following:
Magnetic Resonance Imaging, one of the first such suites in the country
Frameless stereotaxy – allows more precise, and less invasive, incisions and craniotomies
Ultrasound – provides real-time information on tumor location
Brain mapping – enables placement of subdural grids and mapping of the brain's language and motor areas for treatment of tumors in eloquent locations
Awake craniotomy – allows continuous neurological testing to ensure that no new deficits are incurred during the tumor resection
Neuro-physiological monitoring – monitors changes in brain stem, spinal cord and nerve ending signals to alert the surgeon of potential danger before permanent injury can occur
Instrumented spinal fusion – enables spinal surgeons to perform spinal fusions unique to children, where future spinal growth must be accounted for.
In UVa's pediatric intensive care unit (PICU) children receive postoperative physiological monitoring, pain control and neurological evaluation. In addition, a neurosurgical resident is in-house around the clock and a nurse practitioner is available throughout the entire process, from pre- to post-op.
Craniosynostosis
The treatment of craniofacial disorders is a subspecialty area in pediatric neurosurgery that requires a dedicated team of neurosurgeons and craniofacial plastic surgeons. UVa has been an international leader in the treatment of craniosynostosis for more than three decades. In the 1970s John A. Jane Sr., M.D., Ph.D., FACS, FRCS, recognized and proposed that the fusion of a single suture caused widespread abnormalities throughout the cranial vault, so he developed the concept of the total cranial vault reconstruction. The concept is now the accepted surgical treatment of craniosynostosis. The craniofacial team at UVa holds a weekly craniofacial clinic and includes specialists from neurosurgery, craniofacial plastic surgery, neuroradiology, neuro-ophthalmology, neuro-anesthesiology, speech therapy and genetics. Although late correction is often offered, early referral is preferred because the ideal timing for surgical intervention of most craniosynostoses is at six months of age. The precise pathology and treatment plan is discussed with the family in detail and all patients undergo preoperative CT scanning. When there is a question of increased intracranial pressure or ophthalmologic pathology, patients are also seen by our neuro-ophthalmologist, Steven A. Newman, M.D.
The surgical team includes Dr. Syed from neurosurgery and Jonathan Black, M.D., from plastic surgery. All patients receive prophylactic blood transfusion. Fast-absorbing mini-plates are used during surgery, which absorb in nine months to prevent patients from having long-term hardware implants. Postoperative molding helmets are not necessary because the operative procedure itself provides the correction. Patients stay in the PICU overnight and generally are discharged in three to five days.
Spasticity
While medical therapy using dantrolene, diazepam and baclofen can be effective, neurosurgical intervention is often required. Without effective treatment of spasticity, many children develop contractures and hip dislocations and require repeated orthopaedic interventions for tendon release, osteotomies and internal femoral rotation. Early neurosurgical intervention may reduce the need for orthopaedic intervention.
Although the degree of spasticity and neurological impairment varies, treatment of spasticity can improve ambulation, decrease pain associated with spasms, and facilitate activities of daily living such as wheelchair positioning and transfers. Using a multidisciplinary approach, patient referrals are made for both orthopaedic and/or neurosurgical evaluation as needed. Postoperatively, an experienced physical therapy team works closely with the children in-house or as outpatients.
Pediatric Epilepsy
A team of neurologists, neurosurgeons and neuropsychologists conduct monthly meetings to discuss pediatric epilepsy cases. There is also an on-site epilepsy coordinator. Extensive preoperative evaluations include video-EEG, PET scanning, functional MRI, Wada testing (interventional neuroradiology and neurology testing for memory and language dominance) and grid placement to define seizure focus in relation to eloquent areas of the brain. The team can conduct awake craniotomy when appropriate.
Pediatric Spinal Disorders
The neurosurgeons at UVa treat a wide range of pediatric spinal disorders including spinal cord tumors, pediatric spinal trauma, congenital abnormalities of the pediatric spine, spondylolisthesis and pediatric spinal deformities such as scoliosis and kyphosis. For deformity cases, there is a close collaboration between the Departments of Neurological Surgery and Orthopaedic Surgery. In many instances treatments are formed that can spare the need for surgical intervention. If surgery is required, the latest technologies – including computerized image guidance, advanced electrophysiological monitoring and the latest in spinal instrumentation – are used to provide the best possible results.
Hydrocephalus
UVA remains at the forefront in the treatment of hydrocephalus. The key to treating hydrocephalus is early detection, treatment and prevention of infection. For obstructive hydrocephalus, endoscopic surgery is often considered because it provides a minimally invasive option for certain patients. The other, more traditional option is the surgical insertion of shunts. In recent years, the type of shunt used at UVa has changed significantly and improved the treatment of children with hydrocephalus. In the past there have essentially been four valve pressures from which to choose for shunts. If the initial valve pressure chosen was too high or too low, a new shunt would have to be placed, subjecting children to an additional operative procedure. Physicians are now inserting shunts with programmable valves. Using a magnet, the pressure setting on the valve can be adjusted through the skin to meet a wide range of pressures. Pressure readjustments can occur in the outpatient setting within minutes.
Total care
Meeting special needs
Patients and families of children undergoing neurosurgery may be under a great deal of stress or need some additional assistance. See UVA's Patient Information page to learn about all the patient and guest services available to make your stay as comfortable as possible.
Contact