Global Surgery
About
The department is proud to offer multiple opportunities in global health and surgery as part of our commitment to international surgical and research experiences for residents. These programs are led by Dr. David Rapp, director of urologic international programs and global surgery.
Global Health Leadership Tract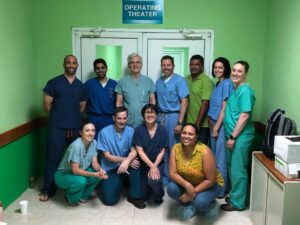 Interested residents can enroll in the Global Health Leadership Tract. This unique program is offered to residents across many medical and surgical specialties and is designed to prepare residents to become leaders in global health practice, research, policy, and education. This program includes participation in formal classes, journal clubs, health conferences, as well as educational opportunities specific to urology and global surgery. Participating residents will also complete an international experience supervised by Dr. Rapp.
Global Surgical Expedition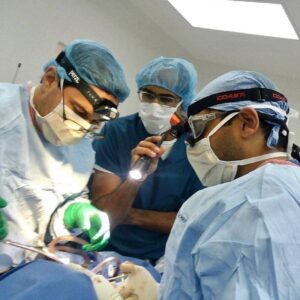 International experiences are offered by Dr. Rapp in conjunction with his charity Global Surgical Expedition. Founded in 2012, GSE sends surgical teams to Central America and Africa to deliver life-changing surgeries. As part of this experience, residents will travel to a GSE site with a team of surgeons, anesthesiologists, and nurses. During this unique experience, residents will help set up a comprehensive mobile operating room, perform a variety of complex surgeries, oversee the care and follow-up of surgical patients, and collaborate with international health care colleagues. To learn more, enjoy our videos about the international experience.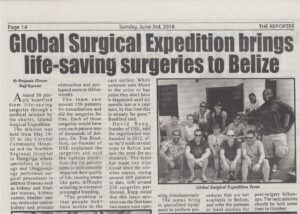 In addition, international research experiences are also available. These opportunities involve a combination of work at UVA and internationally and focus on ways to better understand factors contributing to health disparities in underserved countries and ways to improve the delivery of surgeries to these populations.