Meet the Residents
Chief Residents
James Mills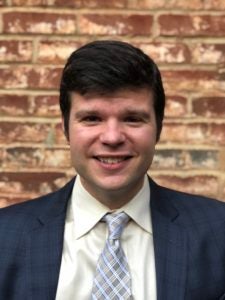 James is a native of Roanoke, Virginia. He graduated from Virginia Tech and this year will complete a decade of training at the University of Virginia, including medical school, a master's degree in clinical research, and residency in urology. He enjoys running, cooking, traveling, and spending time with friends and family.
Devang Sharma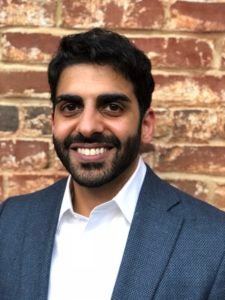 Devang Sharma studied engineering at the University of Maryland and recieved his medical degree from Dartmouth. After his chief year at the University of Virginia, he will be a fellow in male infertility, sexual medicine, and reconstruction at NYU. He is looking for employment opportunities in community or academic urology for 2020. Outside of urology, his interest include crab cakes and football.
Uro-3
Matthew Clements
Matt attended Virginia Tech (and remains a loyal Hokie fan) and received a B.S. in Biochemistry before completing his M.D. at the University of Virginia. He participated in the Leadership Track during his Urology residency and completed an M.S. in Clinical Research, mainly focusing on outcomes-based research in Urologic Oncology, using SEER-Medicare data, and also working with the Department of Public Health Sciences to establish a small renal mass database. In his free time, he enjoys ice hockey, weightlifting, and currently, home renovations.
Jacqueline Zilloux
Jackie attended the University of Michigan (Go Blue!) and received her M.D. from Duke University before returning to her home state of Virginia. She has put her experience as a Clinical Research Training Program scholar at Duke to work on a broad range of clinical projects in the department, including survey-based studies of practice patterns in Pediatric Urology and development of an institutional database of benign urinary diversions. In her free time, she enjoys Vinyassa yoga, hiking, and traveling with her husband.
Uro-2
Haerin Lee
Haerin graduated from Stanford University then Vanderbilt University School of Medicine. As part of the Leadership Track, she has completed her M.S, in Clinical Research at the University of Virginia. She is interested in female pelvic medicine and reconstructive surgery. She enjoys running, hiking, biking, reading, traveling, and doing yoga with Jackie.
Marisa Gray
Marisa completed her undergraduate degree at Vanderbilt University and received her M.D. from the University of North Caroline (but, Go Duke!). She is particularly interested in Global Health and hopes to focus on this during her residency. In her free time, she enjoys hiking, yoga, college basketball, and playing with her puppy, Ollie.
Research Resident
Nicole "Mei" Tuong
Mei grew up in Hamilton, NY and attended the University of Virginia where she majored in American Government. She returned back to NY and received her M.D. from SUNY Upstate Medical University. She is interested in public policy and reconstructive urology. Outside the hospital she like to play ice hockey, win championships for the Urology softball team the "Yellow Sox", hiking, and traveling.
Uro-1
Jack Farhi
Jack grew up in Richmond, Virginia. He attended the University of Virginia for undergrad and his M.D. MBA at the University of Virginia. He is interested in clinical outcomes and cost-effectiveness research. He enjoys playing golf, reading the journal, and hiking and wine tasting with his wife and miniature schnoodle.