View Our Materials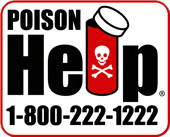 Poison Help Magnet
Place on the refridgerator so the toll-free poison help hotline number is easy to find.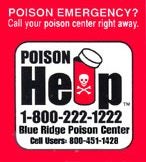 Poison Help Sticker
Place stickers on your phone or the phone book. Don't forget your cell phone! Two stickers on each sheet.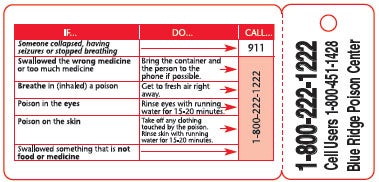 First Aid Card
Keep the poison help number handy even when you are away from home. The durable plastic card fits right into your wallet. The break-away piece has a hole for a keychain.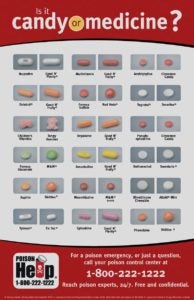 Poster 1:"Is It Candy Or Medicine?" (look-alike products) 11 x 17 inches.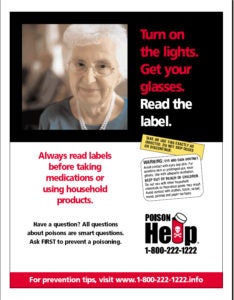 Poster 2: "Turn on the lights. Get your glasses. Read the label." (senior citizen)8.5 x 11 inches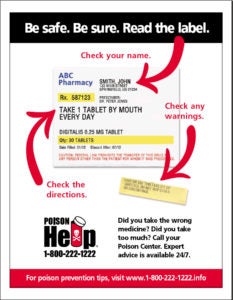 Poster 3: "Poison Center Help is Free, Expert, and Confidential." (mixed general public) 8.5 x 11 inches.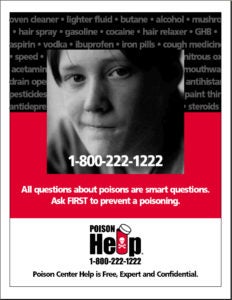 Poster 4: "Read the Label."(medicine label) 8.5 x 11 inches.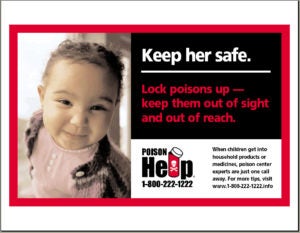 Poster 6: "Keep Her Safe"
(child) 8.5 x 11 inches.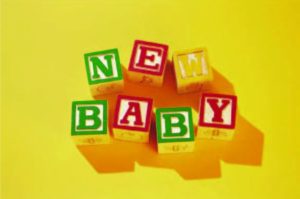 Greeting Card:
We will send a card to new parents on your behalf! Includes a magnet, sticker, wallet card, and safety information.
Ready to order? Go to Online Order Form