Margaret A. Shupnik, PhD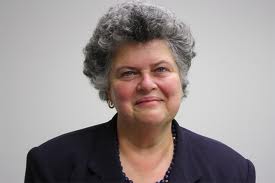 Gerald D. Aurbach Professor of Endocrinology
Department of Medicine: Endocrinology and Metabolism
Senior Associate Dean for Research, School of Medicine
As Senior Associate Dean for Research, she oversees basic, clinical and translational research programs, centers and strategic initiatives; has joint (with Sr Assoc Dean for Education) oversight for the graduate student and MSTP programs; oversees new buildings and facilities for research and intramural funding mechanisms, leads strategic planning and implementation for research, and participates in strategic faculty recruitment and retention. With the VPR office, she works to develop and promote cross-grounds efforts in biomedical sciences.
Education
---
BS, Chemistry & Biochemistry, Pennsylvania State University, University Park, PA
PhD, Biochemistry, University of Wisconsin
Postdoc, Endocrinology/Toxicology, Harvard School of Public Health
Contact Information
---
Office:  3004 McKim Hall
Telephone:  434-982-3408
Email:  mas3x@virginia.edu
Research Interests
---
Hypothalamic Peptide and Steroid Control of Pituitary Gene Expression
Steroid Hormone Action in Neuroendocrine and Reproductive Tissues and in Cancer
Research Description
---
Our laboratory studies how hormones regulate gene expression, and pathways by which they control normal physiological and disease processes.
In the neuroendocrine system, we defined how rhythmic patterns of hypothalamic peptides tightly control secretion of the pituitary gonadotropins that regulate steroid hormone production and normal fertility.  We also identified tissue-specific forms of the estrogen receptor that contribute to differential estrogen action during the reproductive cycle.  Changes in steroid hormones through metabolic dysfunction (as in polycystic ovarian syndrome) lead to inappropriate pituitary secretion and infertility, and we are working to identify therapies that correct these conditions.
In the cancer field, we investigate cellular mechanisms by which estrogen and growth factors promote cancer, and drug resistance in breast cancer and endometrial cancer.   Recent work has focused on metabolic pathways such as glucose availability promote development of steroid-dependent cancers like breast and endometrial cancer.
Selected Publications
---
Modesitt SC, Hallowell PT, Slack-Davis JK, Michalek RD, Atkins KA, Kelley SL, Arapovic S, Shupnik MA, Hoehn K, Women at extreme risk for obesity-related carcinogenesis: Baseline endometrial pathology and impact of bariatric surgery on weight, metabolic profiles and quality of life., 2015; Gynecologic oncology.  . PMID: 26013696
Bagchi D, Andrade J, Shupnik MA, A new role for wilms tumor protein 1: differential activities of + KTS and -KTS variants to regulate LHβ transcription., 2015; PloS one. 10(1) e0116825. PMID: 25617744 | PMCID: PMC4305298
Andrade J, Quinn J, Becker RZ, Shupnik MA, AMP-activated protein kinase is a key intermediary in GnRH-stimulated LHβ gene transcription., 2013; Molecular endocrinology (Baltimore, Md.). 27(5) 828-39. PMID: 23518923 | PMCID: PMC3634116
Chu Z, Andrade J, Shupnik MA, Moenter SM, Differential regulation of gonadotropin-releasing hormone neuron activity and membrane properties by acutely applied estradiol: dependence on dose and estrogen receptor subtype., 2009; The Journal of neuroscience. 29(17) 5616-27. PMID: 19403828 | PMCID: PMC2744362
Wen J, Li R, Lu Y, Shupnik MA, Decreased BRCA1 confers tamoxifen resistance in breast cancer cells by altering estrogen receptor-coregulator interactions., 2008; Oncogene. 28(4) 575-86. PMID: 18997820 | PMCID: PMC2714665
Walsh HE, Shupnik MA, Proteasome regulation of dynamic transcription factor occupancy on the GnRH-stimulated luteinizing hormone beta-subunit promoter., 2008; Molecular endocrinology (Baltimore, Md.). 23(2) 237-50. PMID: 19095772 | PMCID: PMC2646621
Fox EM, Andrade J, Shupnik MA, Novel actions of estrogen to promote proliferation: integration of cytoplasmic and nuclear pathways., 2008; Steroids. 74(7) 622-7. PMID: 18996136 | PMCID: PMC2702758