About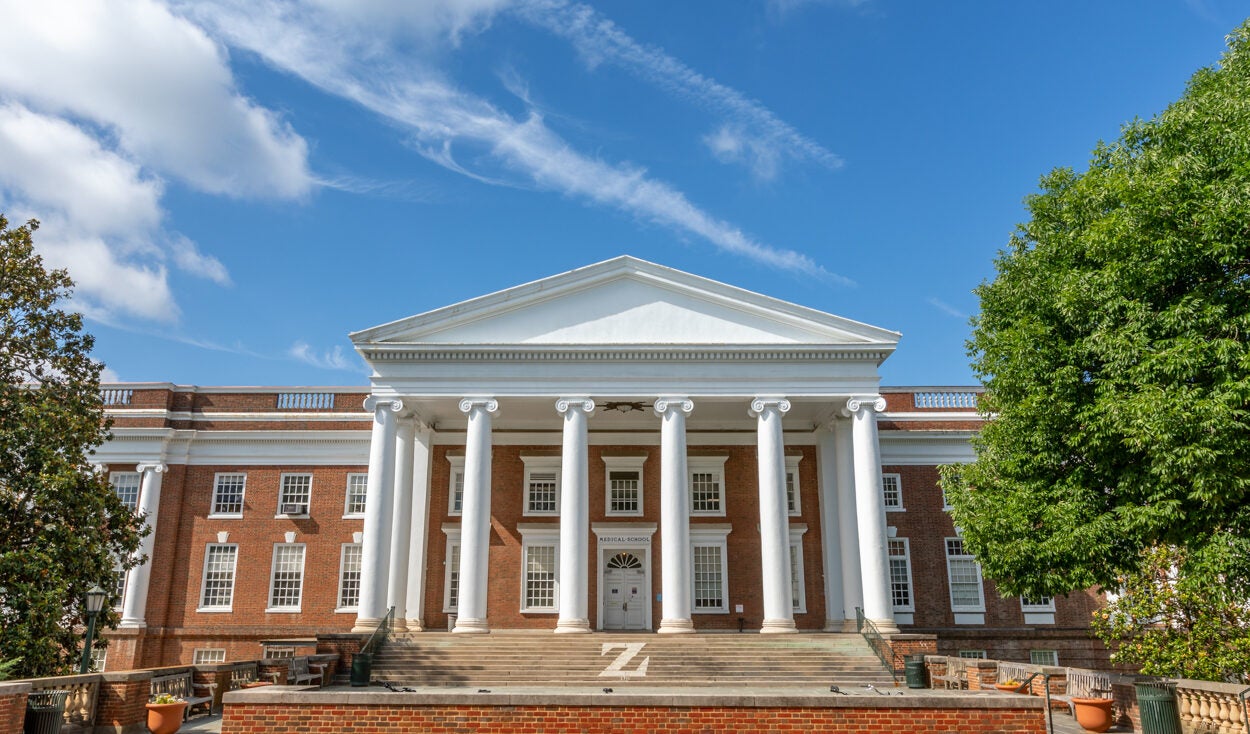 The Department of Ophthalmology is part of the University of Virginia School of Medicine. Our department, in conjunction with the University of Virginia Medical Center, utilizes fully equipped facilities at two UVA Health locations in Charlottesville. The two UVA Eye Clinics are located in the Old Medical School Building at the West Complex near the UVA Hospital, and at the Northridge Medical Park on Ivy Road. These clinics have fully equipped exam rooms, imaging suites, and visual field rooms. Both facilities operate five days a week year round with most faculty and clinical personnel splitting their time between locations.
Our dedicated and experienced physicians specialize in cataract surgery, comprehensive ophthalmology, cornea & anterior segment, glaucoma, neuro-ophthalmology, optometry & contact lenses, refractive surgery, and vitreo-retinal disease & surgery. We also have several research labs run by leading researchers, including Dr. Jayakrishna Ambati from our Center for Advanced Vision Science (CAVS) research division.
UVA Ophthalmology is proud to serve as the ophthalmic referral center for central and western Virginia, as well as for parts of West Virginia, North Carolina, and eastern Tennessee. Our mission is to provide our patients with quality, state-of-the-art ophthalmic care in all sub-specialties of ophthalmology. We pride ourselves in furthering the knowledge of eye care through excellent medical training and research.
Facilities
UVA Ophthalmology has cutting-edge equipment and facilities to provide the best possible patient care.
Our library, augmented by the Health System's Claude Moore Health Sciences Library, contains all major ophthalmic journals and a large collection of textbooks dealing with ophthalmology and related sub-specialties. This is the core library for the region, with state-of-the-art audio visual and teleconferencing capabilities.
In addition we have:
Unlimited access to major ophthalmology journals through the library subscription
24-hour access to MEDLINE retrieval service
On-line terminals connecting to ophthalmic discussion groups through the Internet
The UVA Eye Clinic in the Old Medical School Building at the West Complex near the UVA Hospital is equipped with three (3) thermal lasers.
These Lasers include:
Iridex IQ 577
Lumenis Novus Spectra
Zeiss Visulas YAG II Plus
The research lab spaces are located in the Ophthalmology department at the Old Medical School building in the West Complex, and in the Biomedical Engineering and Medical Science building in MR5. Visit our Ophthalmology Clinical Trials page to find out more about current studies happening in the department.
The Photography Suite includes:
Cutting-edge digital angiography and fundus photography systems
High definition optical coherence tomography (OCT)
Patient video recording and playback of pre-recorded library video material
Photo slit lamps and macrophotography equipment
Corneal evaluation with endothelial cell photography, topographical mapping, ultrasonic pachymetry, and Pentacam
GDX machine and IOL Master
Professional ophthalmic photographers
Ophthalmology physicians conduct procedures in three UVA surgery facilities that provide ample access to state-of-the-art surgical instrumentation for optimal surgical experience and patient care. Our surgical facilities include:
UVA Hospital Operating Room
Battle Building Outpatient Surgery Center (OPSC)
Monticello Community Surgery Center (MCSC)
The Visual Function Laboratories include:
Equipment for electroretinography, electrooculography, and dark adaptometry
Color vision testing with the 100 Hue test, the Farnsworth D-15 test, and multiple color screening plates
Humphrey Field Analyzers
Matrix visual field analyzer
Physiologic testing
VERSIS System for multifocal ERG and VEP
Macular Function Lab with OCT/SLO instrumentation
At the Veterans Administration (VA), located in Salem, Virginia, our faculty members collaborate with residents on the surgical and medical management of the VA population. This collaboration includes cataract, glaucoma, and other routine surgeries.