When:
September 4, 2021 @ 2:00 pm – 2:50 pm
2021-09-04T14:00:00-04:00
2021-09-04T14:50:00-04:00
2021 IANDS Online Conference | September 1-5, 2021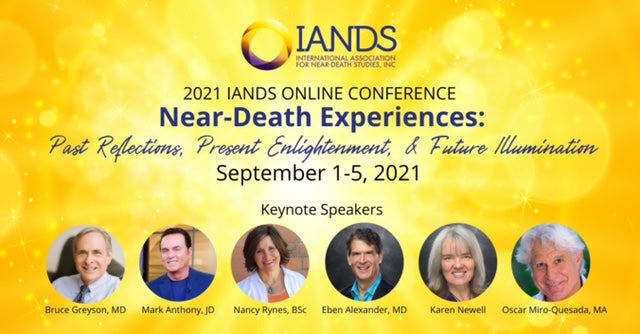 Near-Death Experiences: Past Reflections, Present Enlightenment, and Future Illumination
Dr. Bruce Greyson Will Deliver A Keynote Address:
Saturday, September 4th, 2021 
Time: 2:00-2:50 EDT
"IANDS: From Research to Relevance"
IANDS originally stood for International Association for Near-Death Studies. However, as the organization has focused more and more on providing support and services to near-death experiencers and less and less on research, it may be time to rebrand IANDS the International Association for Near-Death Services. I will review the history of IANDS from its founding as a collective of researchers to a source of support for experiencers and their significant others, and for reliable information for the general public. The COVID-19 pandemic has produced unprecedented global death anxiety with persistent societal and psychological consequences. That combined with global climate change and worldwide political and social unrest suggest a greater than ever need for IANDS to promote a larger perspective on life and death today.