When:
June 26, 2023 @ 5:30 pm – 8:00 pm
2023-06-26T17:30:00-04:00
2023-06-26T20:00:00-04:00
Where:
The Graduate Charlottesville,
1309 W Main St
Charlottesville
VA 22903

Contact:
Profs & Pints, Charlottesville VA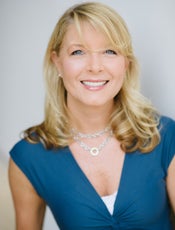 Profs and Pints Charlottesville presents: "Consciousness Beyond Death?" a look at research on whether our minds outlast the rest of us, with J. Kim Penberthy, professor of psychiatry and neurobehavioral sciences at the University of Virginia and researcher in its Division of Perceptual Studies.
Current mainstream science and philosophy portray mind, personality, and consciousness as nothing more than byproducts of brain activity, encased within our skulls and vanishing at death. But is that really the case?
Learn about research that challenges the conventional view with Professor J. Kim Penberthy of the University of Virginia's Division of Perceptual Studies, which for more than 50 years has focused on the empirical investigation of phenomena that call into question currently accepted models of the nature of mind and consciousness and their interaction with the physical world.
When: Monday, June 26th, 2023
Time: 5:30-8:00
Where: The Graduate Charlottesville
1309 W Main St
Charlottesville, VA 22903
Tickets : Purchase Tickets
UVA Division of Perceptual Studies: Kim Penberthy PhD