Daniel Phelps
Technologist, CT
Army 2011-Current
Air Force 2001-2005
My father was an Air Force man himself, and he inspired me to join in 2001. Plus, I wanted the chance to serve overseas. I was part of the 2W051 munitions troop and an Ammo Dawg. I spent much of my time assembling, testing, and inspecting munitions for B2s, F15s, F16s, and A10s, depending on the mission.
I was stationed at Lake Heath, England from 2001-2003. From 2003-2005 I was at Ellsworth AFB, South Dakota.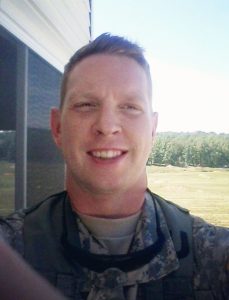 I also deployed to the Al Udeid Air Base in Qatar, the Incirlik Air Base in Turkey, and Diego Garcia.
During my deployment in Qatar, we helped fix munitions from Bagram AB that had been deemed irreparable. In addition, we ran multiple 24-hour shifts to make sure the planes were loaded with munitions. I earned the Air Force Achievement Medal through this service, and I feel like this award was the one I actually earned. I received other medals, but they don't have a cool story behind them; I just did a good job and worked hard.
I decided to go into medicine when I was still in the military on active duty. In 2011 I joined the Army so I could remain deployable and gain experience in battlefield medicine. I decided to pursue EMT first to give me a good base for patient care. Soon after, I ended up working in Radiology because I took a personality test online. It showed me that Radiology would suit my personality type.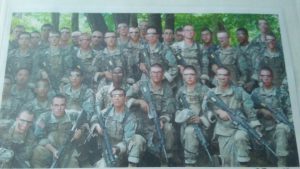 Now, I am working towards my bachelor's in Health Care Administration. Once I complete that degree, I will begin earning my master's as a Physician's Assistant. I work as a CT Technologist at UVA, and, so far, the people I work with have been the best part of my job.
Being in the military influenced who I am today. It gave me a honed sense of discipline and ensured I stay in shape. While serving in the military, there really have been too many memorable experiences for me to list. Ultimately, I have been granted the opportunity to serve my country and see some of the world in the process. It's been amazing.