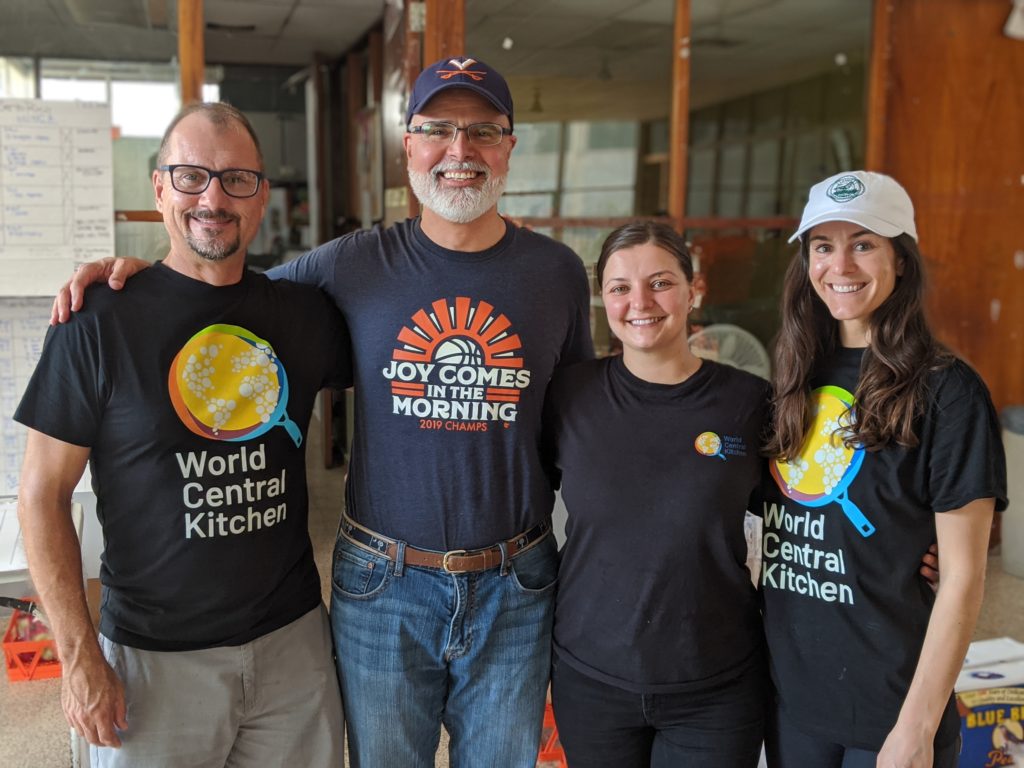 Dr. Juan Olazagasti, Associate Professor of Radiology and Medical Imaging, recently traveled to Puerto Rico to assist World Central Kitchen in preparing meals for island residents left without water or power in the wake of a series of earthquakes that have struck since late December.
The largest earthquake, a magnitude 6.4, hit on January 7 and left 300,000 people without water and two-thirds of the island without power. A significant portion of schools in the affected areas were closed for most of January, and entire towns have been devastated by the sustained shaking. As a native Puerto Rican, Dr. Olazagasti decided he had to do something to help. So he flew down to Puerto Rico in late January to volunteer with World Central Kitchen, a non-profit organization founded by chef Jose Andres that provides meals to people in the wake of natural disasters.
Dr. Olazagasti worked for two days in the southern city of Ponce, helping to prepare thousands of sandwiches and salads for vulnerable residents. He was struck by passion and enthusiasm of the volunteers working besides him, who came to Puerto Rico to help from all over the world. And he was impressed by the reach and impact that World Central Kitchen has had on the people of Puerto Rico, both during Hurricane Maria in 2017 and now during the earthquakes. Dr. Olazagasti also got to work with people from a community self-management project, Casa Pueblo, which has been committed to appreciating and protecting natural, cultural and human resources in Puerto Rico since the 1980's.
Click here to view a photo and tweet featuring Dr. Olazagasti posted by a relief manager for World Central Kitchen. To support the efforts of both of these organizations, visit the World Central Kitchen or Casa Pueblo websites.