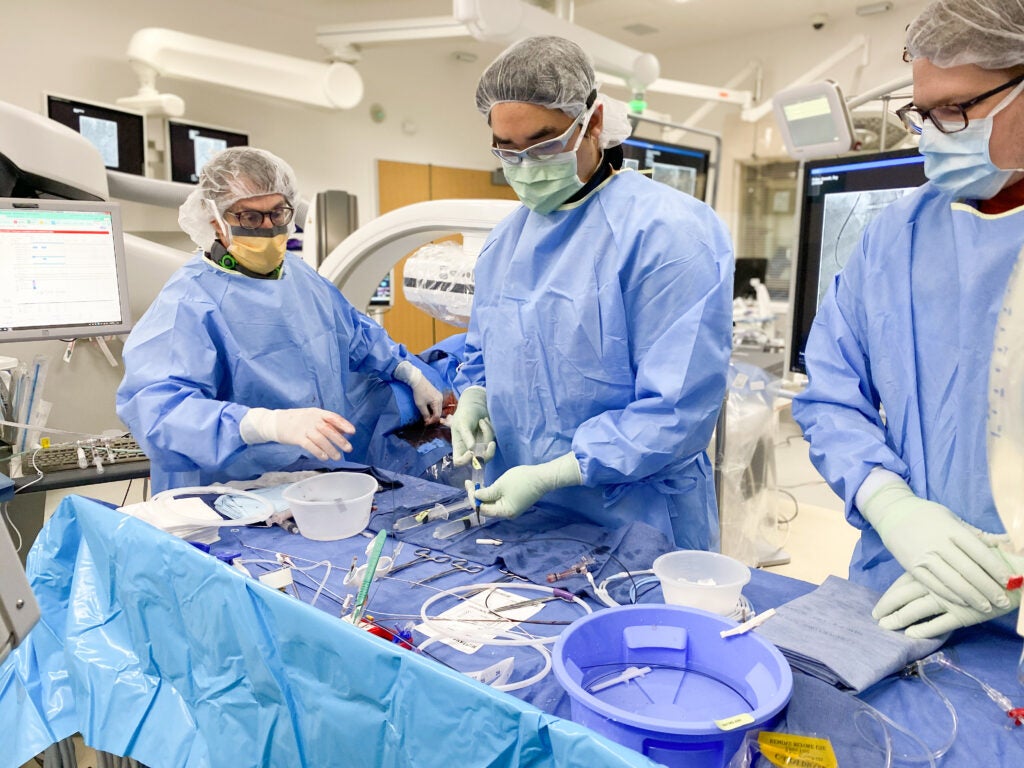 The UVA Interventional Radiology Residency program will host two free, virtual events this fall for medical students interested in learning more about IR and the UVA IR Residency program.
On Thursday, September 17, at 7:00pm, UVA IR will host a Virtual Meet and Greet. Participants will be able to meet current IR residents and learn about the program and life in Charlottesville. For more information and to register for this event, please click here.
On Saturday, October 17, from 12:00 – 2:00pm, UVA IR will host a virtual edition of the annual Interventional Radiology Symposium. The symposium provides medical students with an overview of the imaging, anatomy, pathology and treatments pertinent to Interventional Radiology. This year, the virtual event will includes sessions on mini-extreme IR, IR Trivia hosted by Dr. Wilkins, and resident panels with current residents and alumni. To register or to learn more about the UR Symposium, please click here.