Urologic Oncology Fellowship
Fellowship Overview
The University of Virginia has a storied history in the field of Urology. With a recent increase in our oncology faculty and designation of The Emily Couric Cancer Center (EC4) as the only NCI-designated Comprehensive Cancer Center in the Commonwealth of Virginia, we are honored to offer a Society of Urologic Oncology (SUO) sponsored training program for the next generation of urologic oncologists.
Although a new program, we are well-suited for comprehensive training in Urologic Oncology. Our seven full-time faculty are fellowship trained. Our catchment area includes central and the entire western half of Virginia allowing for a high surgical volume covering all types of urologic pathology.  Importantly, fellows will be rigorously trained in all areas of surgical training including endoscopic, laparoscopic, robotic, and open surgery.
We stress a multidisciplinary approach to genitourinary oncology, working closely with our partners in radiology, radiation therapy, and medical oncology to deliver personalized, state-of-the-art care to our patients.
State of the Art Technology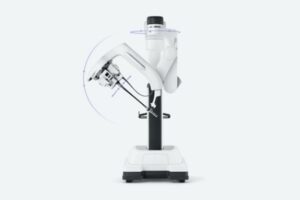 EC4 includes an image-guided state-of-the-art brachytherapy suite consisting of a dedicated treatment room with CT-on-rails along with full anesthesia capabilities and a three bed recovery area. Because the equipment is dedicated for brachytherapy, the patient does not need to be moved from the suite to other areas of the hospital for imaging treatment or recovery.
We also offer the cutting-edge NanoKnife electroporation as a focal therapy option to our patients. In addition to a dedicated surgical robotics team, we belong to Intuitive Surgery's AMP program, allowing us multiple robotic surgical platforms, including the single port (SP) system.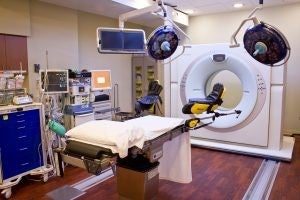 Many of our outpatient ambulatory procedures are done at Fontaine Research Park located near the main hospital. Our URONAV fusion biopsies are done at this site as well SpaceOAR and fiducial marker placement. This is the primary site for office cystoscopy.
Our clinic has Olympus cystoscopes with narrow band imaging on all flexible cystoscopes.
The outpatient surgical center is equipped with enhanced cystoscopy in the form of hexaminolevulinate acid imaging also known as "blue light" cystoscopy.  A partnership with MEDWORKS provides access to all laser technology including thulium fiber, high power holmium (MOSES), Protouch, and Lite touch.
Major management modalities for urologic cancers seen at UVA that the Fellow will be involved in: 
Kidney
Ureteral
Bladder
Prostate
Penile
Testicular
Adrenal
Active Surveillance
Laser ablation of tumors thulium or holmium
Blue Light cystoscopy
Active Surveillance
Partial penectomy
Orchiectomy
Robotic-assisted adrenalectomy
Microwave ablation
Robotic- assisted
distal ureterectomy with reimplant

Narrow band cystoscopic imaging
Retzius and non-Retzius sparing robotic assisted prostatectomy
Radical penectomy
Retroperitoneal lymph node dissection (RPLND)
Robotic- assisted partial nephrectomy
(transperitoneal or retroperitoneal)

Robotic- assisted nephroureterectomy
BCG and other intravesical treatments
Salvage HDR
Inguinal lymph node dissection
Robotic-assisted RPLND
Open partial nephrectomy
Jelmyto- chemotherapy directly into kidney
Maximal endoscopic resection for trimodal therapy
(bladder preserving)

High Dose Rate (HDR)
Iridium brachytherapy

InPACT Site
IVC thrombectomy with vascular reconstruction
Robotic and open cystectomy with both neobladder and ileal conduit diversions
Low Dose Rate (LDR) Palladium
brachytherapy

Extramammary Paget's Disease
Cytoreductive nephrectomy
SpaceOAR
Complex reconstruction
Our Culture
Our culture is of paramount importance to us! We believe in supporting each other including operating together if we expect a particularly challenging case. Practicing patient-centered care enables us to collaborate on difficult cases. We also enjoy spending time together in and out of the work environment.
Program Requirements
To be eligible for our Fellowship program, an applicant must:
Be a graduate of a Liaison Committee on Medical Education (LCME)-accredited medical school in the US or Canada
Have completed United States Medical Licensing Examination Steps I, II, and III
Have completed or anticipate completion of an ACGME-accredited Urology residency program
Meet requirements and obtain an unrestricted full Virginia medical license prior to commencing the program
Be a citizen or permanent resident in the United States or Canada
If selected as a potential candidate for the Fellowship, the applicant will be required to fulfill conditions for UVA Faculty Appointment (Clinical Instructor Level) as delineated by the University of Virginia and University Physicians Group.
Items Needed for Application:
Society of Urologic Oncology (SUO) Match Application – SUO Program Application Link
Current Curriculum Vitae
Personal statement
At least three letters of recommendation – one of which must be from the urology residency program director.
Important Dates: 
Application Deadline:  April 1, 2023
Interview Dates:  May 2023
Match Date: June 2023
Fellowship Structure
There is one (1) fellow per year for a total of two years.
Year 1 – This is a dedicated research year with 80 percent protected time.  The fellow will have the opportunity to participate in basic science and/or health outcomes research as well as other academic pursuits (e.g., MPH) based on interest. The fellow will spend one clinic day per month with our medical oncology partners to understand the fundamentals of systemic therapy. As a clinical instructor, the fellow will be included in the call rotation with other faculty. The fellow will have one endoscopic OR day per month.
Year 2 – This year is clinically focused.  Fellows will rotate with two attending surgeons monthly.  In addition, dedicated time will be spent with medical and radiation oncology in clinic and assisting in procedures. During this year, the fellow will have up to 20 percent dedicated time for ongoing research projects, publication submission, etc.
A typical block schedule for the clinic year is as follows:
Month
1
2
3
4
5
6
Mentor
Ibilibor

(Schenkman)
Isharwal

(Greene)
Krupski

(Culp)
Greene

(Isharwal)
Culp

(Krupski)
Downs

(Schenkman)
Clinical Duties

Surgery

ECCC
(1 d/wk)

Rad Onc clinic
(1 wk)

Surgery

ECCC
(1 d/wk)

Fontaine clinic
(2 d/mo)

Med Onc clinic
(2 d/mo)

Surgery

ECCC
(1 d/wk)

Fontaine clinic
(2 d/mo)

Med Onc clinic
(2 d/mo)

Surgery

ECCC
(1 d/wk)

Fontaine clinic
(2 d/mo)

Med Onc clinic
(2 d/mo)

Surgery

ECCC
(1 d/wk)

Fontaine clinic
(2 d/mo)

Med Onc clinic
(2 d/mo)

Surgery

ECCC
(1 d/wk)

Fontaine clinic
(2 d/mo)

Med Onc clinic
(2 d/mo)

Required departmental conferences are held twice weekly. There is tumor board every second and fourth Wednesday which will be organized by the fellow. Every Wednesday from 7 to 8 am, a Resident-based conference occurs weekly and the Fellow will assist with the urologic oncology topics. Several national conferences are important for the Fellow to attend. These usually include the annual AUA meeting, Society of Urologic Oncology and possibly ASCO. Other meetings are attended based on funding and presentations. The Fellow is expected to present at least once during a departmental conference during the year.
The Fellow will serve as a Clinical Instructor in the Urology department and will have the same operative and teaching privileges and responsibilities as other Urology Faculty.
The Fellow is responsible for coordinating their case participation with the residents at least 1 week in advance of scheduled cases. This should be included in the weekly departmental emails delineating resident/Fellow involvement.
The Fellow is responsible for balancing their operative role with that of residents to ensure a collaborative and balanced experience.
The Fellow will assist with the management of Oncology faculty Epic in-basket management, patient phone calls and administrative tasks, in particular, when faculty are out of the office.
The Fellow will assist on-call Oncology faculty with call responsibilities when requested. (See below for call details)
The Fellow will serve as a faculty coverage for the Urology resident clinic one day monthly.
As a Clinical Instructor, the fellow will have the same clinical privileges as urology faculty and will participate in general urology cases and attending call. This is a rotational schedule including all faculty. Currently, this is 4 weeks per year.
Oncology cases will be observed by the Oncology faculty until the faculty are able to make an entrustment decision. A graded, mentorship approach will be utilized with the Fellow taking on increasing responsibility for these procedures based on faculty entrustment decision-making.
Moonlighting is permissible during the research year (Year 1) after obtaining written permission from the Program Director.
The Fellow will take Urology attending call at UVA Hospital during the clinical year (Year 2). The call schedule is shared among the entire UVA Urology faculty, and is approximately 4 weeks per year. Call begins on Monday morning and lasts one week at a time. A call team will include a urology resident, a urology chief resident, and an attending or Fellow.  The fellow call schedule will be coordinated to ensure an Oncology faculty member is always available for back-up or assistance.
Fellowship Faculty
Clinical Faculty: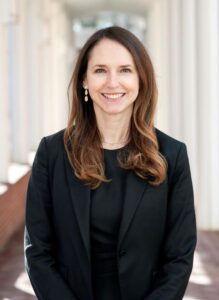 Areas of Expertise:
Robotic retzius sparing prostatectomy
Complex robotic partial
Robotic adrenalectomy
Fellowship: University of California San Francisco
---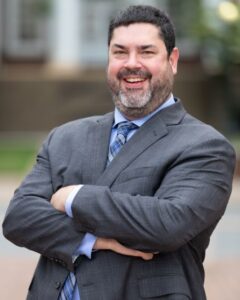 Areas of Expertise:
Complex open partial nephrectomy
Cytoreductive nephrectomy
IVC thrombectomy
Penile cancer
SpaceOAR/Fiducial marker placement
Fellowship: University of Texas M.D. Anderson Cancer Center
---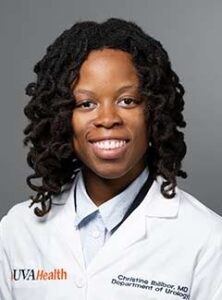 Areas of Expertise
Retroperitoneal robotic partial nephrectomy
Robotic radical cystectomy
50% research time as an iTHRIV scholar
Fellowship: University of Texas San Antonio
---
Tracy Downs, MD – Professor and Chief Diversity and Community Engagement Officer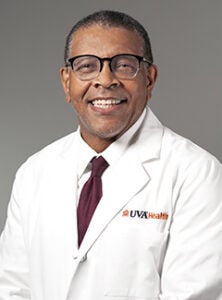 Areas of Expertise
Fellowship: University of California San Francisco
---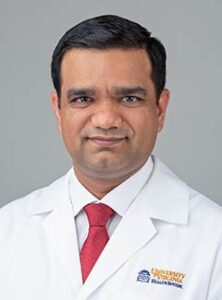 Areas of Expertise
Post Chemo RPLND

Robotic Cystectomy and intracorporeal diversion

Robotic prostatectomy  

Focal prostate therapy

Transperineal prostate biopsy
Fellowship:  Memorial Sloan Kettering Cancer Center
---
Tracey L. Krupski, MD, MPH – Professor, Vice-Chair and Division Chief of Urologic Oncology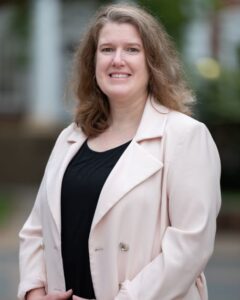 Areas of Expertise
Robotic nephroureterectomy
Open radical vaginal sparing cystectomy
HDR
Continent diversion
Fellowship: University of California Los Angeles
---
Noah Schenkman, MD – Professor and Division Chief of Endourology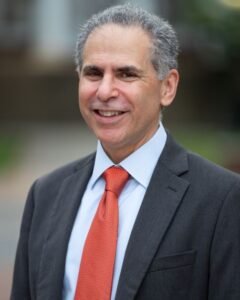 Areas of Expertise
Complex robotic partial nephrectomy
Laparoscopy
Ureteral reconstruction
Microwave renal ablation
Fellowship:  University of California San Francisco
---
Advanced Practice Providers:
Medical Oncology:
Radiation Oncology:
Plastic Surgery:
Pathology:
Awards

Kirsten L. Greene, MD, MS
"For inspired institutional leadership, clinical expertise and service in the development of AUA guidelines"
Tracy Downs, MD
"Reserved for scientists who have achieved outstanding prominence in a field of medicine related to Urology, Officers of the Association, and/or distinguished urologists.  Each October, the AUA Immediate Past President nominates individuals for Honorary Membership.  In recognition of clinic expertise, service, and leadership for diversity, inclusion, and equity."
Tracey L. Krupski, MD, MPH
"The Robert C. Flanigan Award is presented annually to an individual who has made exemplary contributions to the educational goals of the AUA."
Research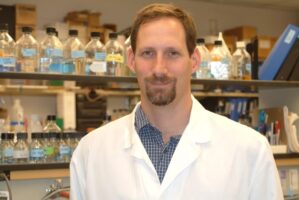 Daniel Gioeli, PhD
Associate Professor, Microbiology, Immunology, and Cancer Biology
Gioeli Lab – University of Virginia School of Medicine
The goal of Dr. Gioeli's research is to understand the mechanistic underpinnings of the cell signaling networks that contribute to cancer progression and resistance to therapy. Dr. Gioeli's laboratory is currently focused on –
1. HULLK mechanism – We have published the discovery of a novel lncRNA that acts as an oncogene in PCa that we have named "HULLK" for Hormone-Upregulated lncRNA within LCK (PMID:31253147). shRNAs specifically targeting HULLK significantly decreased PCa cell growth whereas overexpression of HULLK enhanced PCa cell growth. We are currently testing the hypothesis that HULLK is a novel lncRNA that functions as a targetable oncogene in PCa. Funded by NCI.
2. HULLK biomarker – HULLK transcripts are expressed in androgen receptor (AR) positive PCa cell lines and in patient tissue. There is a significant positive correlation between HULLK expression and high-grade PCa in three independent cohorts: the University of Virginia, the University of Texas Southwestern, and The Cancer Genome Atlas (PMID:31253147). We are currently testing the hypothesis that HULLK is a biomarker for PCa. We have established that we can detect HULLK in the urine of a subset of men with high grade PCa. Funded by APIS Assay Technologies.
3. PCa therapy – Our unpublished data show that inhibition of the CBFb-RUNX interaction synergizes with the AR antagonist, enzalutamide, and with siRNA targeting AR to effectively inhibit PCa tumor cell growth. We are testing the hypothesis that co-targeting the transcription factors CBFb-RUNX and AR using a novel nanopharmaceutical, P-TRIS5, could be an effective treatment strategy. P-TRIS5 is a functionalized DNA nano-carrier with 1) a binding peptide specific to PSMA (prostate-specific membrane antigen) for targeted delivery; 2) the dTAT peptide for endosomal release; 3) a CBFb-RUNX inhibitor (14-91); and 4) an siRNA to the AR that targets both full-length and AR splice variants known to drive PCa. Funded by NCI.
4. AR function in PCa – My lab uncovered novel molecular interactions between the DNA Damage Response (DDR) effector CHK2 and the AR that provide mechanistic insight into how CHK2 negatively regulates prostate cancer growth (PMID:32579110; PMID:26573794). This led my lab to use Precision Run-On Sequencing (PRO-Seq), a technique that enables quantification of nascent RNA transcripts, to identify AR dependent DDR genes. We discovered that, contrary to dogma, AR antagonism with enzalutamide treatment did not globally affect the IR-induced DDR changes in gene expression patterns indicating that the AR is not part of the DDR.
5. TMES – We have developed a human Tumor Microenvironment System (TMES) that exposes primary human cells to tumor hemodynamics and transport that recapitulates in vivo-like biology (PMID:30839006; PMID:33692370). We have validated TMES builds for pancreatic ductal adenocarcinoma (PDAC), non-small cell lung cancer (NSCLC), and proof-of-concept for PCa. In PDAC, there are conflicting results between preclinical experiments and clinical trials targeting the stroma; a more predictive experimental system that reflects PDAC patient biology is critically needed. We are proposing to use the TMES to address this need through the expansion of the PDAC TMES to incorporate the diversity of stromal cells and immune cells. This improved TMES will be used to conduct mechanistic studies on how the tumor microenvironment impacts therapeutic response. We have also recently used the TMES to study how NSCLC tumor cells that harbor KRAS and EGFR mutations alter tumor endothelial cells (TECs). Our data has led us to the hypothesis that cancer cells induce changes in the expression of immune modulatory proteins in TECs in an oncogene dependent manner; this, in turn, determines the efficacy of immune checkpoint inhibitors in NSCLC. This discovery could explain why NCSCL patients with EGFR mutations typically have a poor response to immunotherapy where KRAS mutation NSCLC patients show consistent benefit to immunotherapy.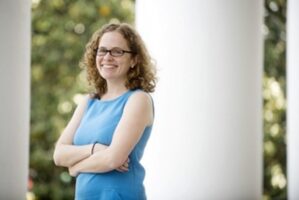 Jennifer Lobo, PhD
Associate Professor of Biomedical Informatics
Public Health Sciences
Jennifer Mason Lobo, PhD (virginia.edu)
Localized Renal Mass
We have developed a comprehensive localized renal mass (LRM) database with over 700 UVA patients in the database.  The primary goal of our ongoing work is to identify specific management plans that can be individualized for a patient with a LRM.  Current work is comparing patient outcomes for different nephron-sparing treatments. In the future we will develop a set of rules for management of a LRM using a Markov decision process model and real-world patient information. We will then use this model to identify treatment decisions that are in line with patient-driven goals, including what is best for their quality of life, and approaches that minimize health care cost. Our work will enable patients and their doctors to participate in a shared decision making process.
Tele-cystoscopy
Our tele-cystoscopy model is designed to utilize video technology and the internet to bring the urologist to rural bladder cancer patients by training advanced practice providers to physically perform the procedure while the urologist interprets the live images. We leverage UVA's nationally renowned telemedicine infrastructure to make cystoscopy procedures affordable and accessible, thereby improving compliance rates with surveillance guidelines.  Prior work has been done to develop the tele-cystoscopy training model, including the training protocols for APPs, and optimizing of telemedicine settings, as well as evaluation of acceptance of tele-cystoscopy by patients and use of stochastic models to optimize scheduling of patients.  Future work will look at optimal location of tele-cystoscopy clinics to meet patient demand and integration of broader tele-urology visits into a provider's day.
Ongoing Research Projects
1. Tele-Cystoscopy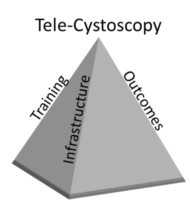 To improve rural access to bladder cancer surveillance in Appalachia by creating a tele-cystoscopy program. This entails training a nurse or allied health professional to perform cystoscopy while the urologist views and interprets it real time. This tele-cystoscopy project is incredibly important to patients who live in rural areas such as Appalachia that face a workforce shortage. Not only do these patients live in areas without a urologist but often the patients are uninsured and hence cannot access what healthcare is available.
Hougen HY, Lobo JM, Corey T, Jones R, Rheuban K, Schenkman NS, Krupski TL. Optimizing and validating the technical infrastructure of a novel tele-cystoscopy system. J Telemed Telecare. 2016 Oct;22(7):397-404. doi: 10.1177/1357633X15610040. Epub 2015 Oct 20. PMID: 26489430; PMCID: PMC6309348.
Lobo JM, Horton B, Jones RA, Tyson T, Hill-Collins P, Sims T, Rueb JJ, Corey T, Rheuban K, Battle P, Beller H, Schenkman N, Culp S, Krupski TL. Blinded Comparison of Clarity, Proficiency and Diagnostic Capability of Tele-Cystoscopy Compared to Traditional Cystoscopy: A Pilot Study. J Urol. 2020 Oct;204(4):811-817. doi: 10.1097/JU.0000000000001092. Epub 2020 Apr 24. PMID: 32330408.
2. Optimizing Treatment Decision Making for Patients with Localized Renal Mass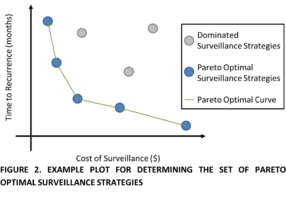 RCC patients face multiple decisions and additionally have overlaid the very real danger that treatment of the renal cancer will result in dialysis; forever changing their quality of life and limiting their life expectancy. Our applied informatics approach will overcome the limitations of the current data repositories that exist such as the multicenter academic, Delayed Intervention and Surveillance for Small Renal Masses (DISSRM) or Surveillance Epidemiology, and End Results registries to weave in the interplay of CKD with the stage and natural history of the cancer. Guidelines exist but are based predominantly on size rather than anatomic configuration of the tumor and none explicitly incorporate existing kidney function or tumor biology. Kidney cancer is the rare cancer where surgery is undertaken without a confirmatory tissue diagnosis beforehand. Our granular, comprehensive data from geographically disparate institutions that are both rural and urban will all us to reconcile differences in practice patterns to compare outcomes. The relative benefit of biologic information from biopsy will quantifiable with our data. We will be able to address questions such as "should biopsy always be done" and "to what degree does biopsy influence treatment decision"?  This approach is unique among data sources used in kidney cancer research to date.
Yeaman C, Marchant R, Lobo JM, DeNovio A, O'Connor L, Wanchek T, Ballantyne C, Lambert DL, Mithqal A, Schenkman N. Cost-effectiveness analysis: percutaneous microwave ablation vs robotic-assisted partial nephrectomy for small renal masses. Abdom Radiol (NY). 2022 Oct 9. doi: 10.1007/s00261-022-03692-1. Epub ahead of print. PMID: 36210369.
Lobo JM, Clements MB, Bitner DP, Mikula MD, Noona SW, Sultan MI, Cathro HP, Lambert DL, Schenkman NS, Krupski TL. Does renal mass biopsy influence multidisciplinary treatment recommendations? Scand J Urol. 2020 Feb;54(1):27-32. doi: 10.1080/21681805.2019.1703805. Epub 2019 Dec 23. PMID: 31868063.
3. Pre-Habilitation with Mindfulness and Exercise for Patients Undergoing Radical Cystectomy (PRIMER Trial)
Radical cystectomy is associate with high post-operative complications. Also, post-operatively patients deal with the physical and mental stresses of surgery. However, measures to optimize patients' cardiopulmonary reserve and mental state before surgery are limited. Thus, the Pre-Habilitation with Mindfulness and Exercise in Radical Cystectomy (PRIMER) trial is a home-based 30-day exercise and mindfulness program designed to pilot a pre-operative intervention with emphasis on mind-body connection to mitigate post-operative impact of radical cystectomy on patients' physical and mental well-being.
Contact Information
Stephen H. Culp MD, PhD, FACS – Program Director
Associate Professor
Email: shc5e@uvahealth.org
Christine Ibilibor, MD, MSc – Associate Program Director
Assistant Professor
Email: ci5d@virginia.edu
Meghan Rover – Fellowship Coordinator
mir9w@virginia.edu
434-243-7440 (phone)
434-924-5499 (Fax)
Why Charlottesville?
Located in the eastern foothills of the Blue Ridge Mountains in Central Virginia, Charlottesville is rich in cultural, natural, and artistic history. Founded in 1762, Charlottesville was the home of two US presidents, Thomas Jefferson and James Monroe, and the birthplace of Mr. Jefferson's university, the University of Virginia (UVA). Both the home of Jefferson (Monticello) and UVA are UNESCO World Heritage Sites. The city itself is showcased in a selection of unrivalled museums, shops, galleries, wineries, and parks located throughout the area.