Residency Curriculum
The University of Virginia's Physical Medicine and Rehabilitation Residency Program is broken up into four, distinct years. Faculty are committed to providing residents with a well-rounded education at a departmental and individual level, while allowing each resident to explore their interests and passions. Our goal is to create a culture of inclusivity and diversity that enables all residents to reach their maximum potential.
Please explore the drop down menus below for more information on each year:
The internship year is divided into 24 weeks of Internal Medicine and its subspecialties, twelve weeks of Neurology, eight weeks of Orthopaedic Surgery, and four week rotations in Emergency Medicine, PM&R, and Urology. Physical Medicine and Rehabilitation residents develop strong fundamental clinical skills during their first year of training, and work with specialists who will serve as important referral sources for their rehabilitation practices in the future.
• 4 weeks Neurology Consults
• 8 weeks Neurology Inpatient
• 4 weeks Orthopedic Spine
• 4 weeks Orthopedic Joint Reconstruction
• 4 weeks Emergency Department
• 8 weeks General Medicine Inpatient
• 4 weeks Digestive Health Inpatient
• 4 weeks General Medicine Clinic
• 4 weeks General Medicine Consults
• 4 weeks PM&R
• 4 weeks Urology
Building on the foundation of the internship year, the second year program exposes the resident to a variety of inpatient rehabilitation experiences. Specialized programs have been developed in stroke and brain injury, spinal cord injury, and orthopaedic rehabilitation. Residents participate in daily multidisciplinary inpatient rounds and are introduced to techniques of rehabilitation team management, therapy prescription writing, and functional goal setting.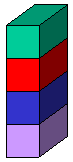 3 months General Rehabilitation
3 months Neurorehabilitation
3 months Spinal Cord Injury Rehabilitation
3 months Orthopaedic/Joint Rehabilitation
Residents in their third year of training build a fundamental skill set with respect to the treatment and management of musculoskeletal and neuromuscular deficits in the outpatient setting. The development of diagnostic and procedural skills is an important focus of this academic year. Additionally, residents learn how to perform, document, and communicate an effective inpatient PM&R consultation.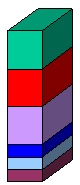 3 months Adult Inpatient Consults
3 months Outpatient Musculoskeletal Medicine
3 months Electrodiagnostic Medicine
1 month Pain Management
1 month Elective
1 month Outpatient Physiatry
PM&R Adult Inpatient Consults: This rotation takes place primarily at the UVA Medical Center evaluating inpatients.
Outpatient Musculoskeletal Medicine: This is a 3-month rotation in which residents spend 4 days per week in the musculoskeletal clinic, primarily evaluating and treating a variety of sports injuries and other acute and chronic musculoskeletal problems. Residents learn a variety of procedures including compartment testing, joint injections and trigger point injections. Additionally, residents provide medical coverage for multiple community sporting events and two high school football teams. One half day per week is spent in Rheumatology Clinic and one half day per week is spent in Prosthetics and Orthotics Clinic.
Electrodiagnostic Medicine: This is a 3-month rotation in which residents are paired with a senior resident and learn to perform and interpret nerve conduction studies and electromyography. Residents typically perform approximately 200 EMGs over three months. One half day per week is spent in Spinal Cord Injury/Spasticity Management Clinic.
PM&R Residency Program Rotation in Pain Management: This is a one-month rotation in the UVA Pain Clinic with the Department of Anesthesiology. Residents work with Fellows in Pain Management and Anesthesiology faculty in addition to Pain Psychologists. Residents see a variety of chronic pain disorders and have an opportunity to assist in interventional procedures in the fluoroscopy suite.
Outpatient Physiatry: This is a one-month rotation during which residents spend time in various departmental outpatient clinics including Spinal Cord Injury, Concussion/Brain injury, Neurorehabilitation, and Spasticity Management as well as an interdisciplinary ALS clinic.
The senior year builds on the fundamental skills developed during the PGY 2 and 3 years. This training year includes a generous amount of elective time which allows each resident to tailor his or her training to meet individual learning objectives and prepare for a future role in practice and/or fellowship. The flexibility of the fourth year curriculum also enables the resident to further his or her clinical, teaching, leadership, and research skills.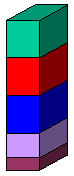 3 months Electrodiagnostic Medicine
1 month Interventional Spine
1 month Outpatient Orthopaedics
4 months Outpatient Clinical Electives
2 months Pediatric Rehabilitation
1 month Occupational Medicine
Electrodiagnostic Medicine Rotation: This is a 3-month rotation in which senior residents participate in the teaching of junior residents in the EMG lab. In addition to EMG and nerve conduction studies, residents perform a number of chemodenervation procedures (botulinum toxin injections) under EMG guidance. During the course of their residency, most UVA PM&R residents perform and interpret over 400 electrodiagnostic studies.
Interventional Spine Rotations: This is a one month rotation in which residents work in an interdisciplinary spine center under the direct supervision of a fellowship trained interventional spine PM&R physician. The resident gains experience with the diagnosis and management of spine pathology. Significant time is allotted for hands on training in fluoroscopically guided pain management procedures.
PM&R Residency Program Rotation in Outpatient Orthopaedics Clinic: This is a one-month rotation in the orthopaedic clinic. Residents rotate through various subspecialty clinics of their choice. These may include joint replacement, spine, hand, foot and ankle, sports, and/or trauma.
PM&R Outpatient Clinical Electives: Residents have four months of elective outpatient rotations of their choosing and design. Opportunities exist to participate in clinical and/or research electives outside of our program and outside of the institution.
Pediatric Rehabilitation: This is a two month outpatient rotation at the UVA Children's Hospital. Residents spend time working in multidisciplinary and specialty clinics for children with rehabilitation needs.
PM&R Residency Program Rotation in Occupational Medicine: This is a one-month rotation spent in the PMR outpatient occupational medicine clinic where residents learn techniques in manual medicine, impairment ratings, and Independent Medical Evaluations while treating general musculoskeletal injuries and work-related injuries.
PM&R Didactics
Supplementing the clinical experience are diverse seminars and didactics. A core curriculum forms the basis for a series of lectures given daily by faculty from the Department of PM&R, as well as faculty from related specialties such as Neurosurgery, Neurology, Rheumatology, Pediatrics, Orthopaedics, Bioethics, and Prosthetics & Orthotics. Physical and occupational therapists, speech/language pathologists, neuropsychologists, rehabilitation nurse specialists, rehabilitation engineers and other members of the rehabilitation team contribute lectures and demonstrations, and provide opportunities for hands-on experience. In addition, residents attend monthly Grand Rounds and Journal Club.