International Family Medicine Clinic
About the IFMC
The International Family Medicine Clinic (IFMC) was established in October 2002 through the University of Virginia (UVA) Department of Family Medicine in order to provide more comprehensive, timely, culturally sensitive, and high-quality healthcare to the growing immigrant and refugee populations in Central Virginia.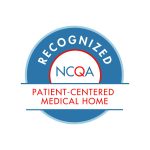 Our clinic offers full medical services to individuals of all ages in a comfortable atmosphere oriented around our patients' health and emotional needs. We also provide mental health services by counselors who are coordinated by the Family Stress Clinic, and psychiatric services provided and coordinated by Dr. Richard Merkel. For limited English speaking patients, we have access to in-person and telephone interpreters. For more information about the IFMC, click here.
Phone Numbers
Appointments: (434) 924-5348
Daytime Emergencies: (434) 924-5340
After Hours Emergencies: (434) 924-0000
Mission
The IFMC was planned using the model of a culturally competent healthcare system to incorporate interpreters and bilingual providers, cultural diversity training for staff, linguistically and culturally appropriate health education and information materials, and in a healthcare setting that is specialized for international populations.
Our specific goals include:
• To provide comprehensive, high-quality and culturally competent care to the growing population of limited English proficiency (LEP) patients in central Virginia.
• To become a well-known local resource for limited English proficiency (LEP) patients, providers, and community agencies.
• To develop systems to more efficiently care for patients, including better communication with community partners and standardized screening and evaluation.
• To diminish the need for emergency services.
Whom We Serve
We offer full medical services to people from many cultural backgrounds, including refugees and asylees, immigrants, individuals with temporary visas, and anyone with limited English-speaking skills. We primarily serve individuals and families from the Charlottesville/Albemarle area and the surrounding counties. We also serve a number of patients from the Harrisonburg area, counties south and west of Albemarle, and from as far away as Manassas and Fairfax.
Refugees and Asylees
These individuals obtain legal residence due to their inability to return to their country of origin for fear of persecution based on race, religion, nationality, political opinion or membership in a particular social group. The difference between refugees and asylees is that refugees apply for refugee status outside the United States, while asylees apply at a port of entry or within the United States.
Immigrants
These individuals include naturalized citizens, legal permanent residents, and undocumented immigrants who have settled in Virginia for reasons of employment.
Limited Visa
These individuals are living in Virginia because they have temporary visas for a specific purpose like employment or education.
Ongoing Research in International and Refugee Medicine
UVA medical students have the opportunity to participate in IFMC patient care and learn from experienced faculty and a multidisciplinary team about appropriate medical care for issues unique to international and refugee populations, including many social and behavioral health challenges. These students each research topics relevant to refugee and immigrant care. In addition, many students complete sponsored summer research projects related to refugee populations through MSSRP or pursue relevant research as part of a Masters of Public Health program. Their projects can be seen here.