Stoney Creek Family Medicine
About the Practice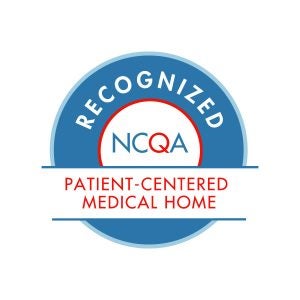 The objective of Family Medicine is to give ongoing and comprehensive healthcare to families for whom the Family Medicine is their medical home base.
Stoney Creek Family Medicine accepts families wherever they reside. Although we do not impose a mileage limit, patients who live far from Nellysford may not find it feasible for Stoney Creek Family Medicine to serve as their medical home. If such is your case we will, upon request, help you find a family doctor in or near your own community.
Stoney Creek Family Medicine has been established by the Department of Family Medicine at the University of Virginia Medical Center to give the best possible care to the families in Nellyford and surrounding Nelson, Amherst, and Albemarle Counties.
---
Phone Numbers
Appointments and Prescription Refills: (434) 297-6000
Urgent Daytime Issues: (434) 297-6000
Urgent After Hours Issues: (434) 924-0000 (ask for the Family Medicine Resident on call)
It is currently staffed by the faculty of Family Medicine 8:00 am to 5:00 pm, Monday through Friday. Night and weekend calls are handled through resident physicians in Family Medicine at the University of Virginia.
We provide general medical care, including in-office procedures. We care for patients of all ages. When hospital care is in order, we admit our patients to the University of Virginia Hospital where they will receive care by the Department of Family Medicine (consisting of faculty and resident physicians) along with any specialists that may be needed.
---
Medication Requests
We encourage you to call your pharmacy to check the status of your refill before calling our clinic. If you need a prescription refill, please call the office between 9:30 AM and 4:00 PM, Monday through Friday. Please have the medication name, strength, supply needed (30-day or 90-day), pharmacy, and patient name readily available. This information will allow us to have your chart available for the physician to respond to your request. Requests after 4 PM may not be reviewed until the next day. Please allow 48 hours for all prescription refills.  Please call your refill requests in as early as possible to avoid delays.
---
Charges and Insurance
Stoney Creek Family Medicine operates on a fee-for-service basis. To keep paperwork simple and our charges as low as possible, we ask that you pay when you come for an appointment.
If you are covered by insurance, we will file all reports of your medical care with your insurance agencies. If your insurance requires a co-payment, we ask that you pay the co-payment at the time of your visit.
---
Emergencies
In case of life-threatening illness or injury, call the local rescue squad by dialing 911.  If possible, please notify us as well at 434-297-6000 (daytime, Monday through Friday) or 924-0000 (nights and weekends).
In case of lesser emergencies, call us at Stoney Creek Family Medicine or the answering service, if after hours, instead of going to the emergency room. You can prevent unnecessary and costly trips to the emergency room by calling us first. If the emergency room is necessary, calling first will assure that the Family Medicine doctor on call will care for you there.
If for any reason you are taken to the emergency room, be sure to tell the ER staff that you are a patient of Stoney Creek Family Medicine.