Education
UVA Department of Neurology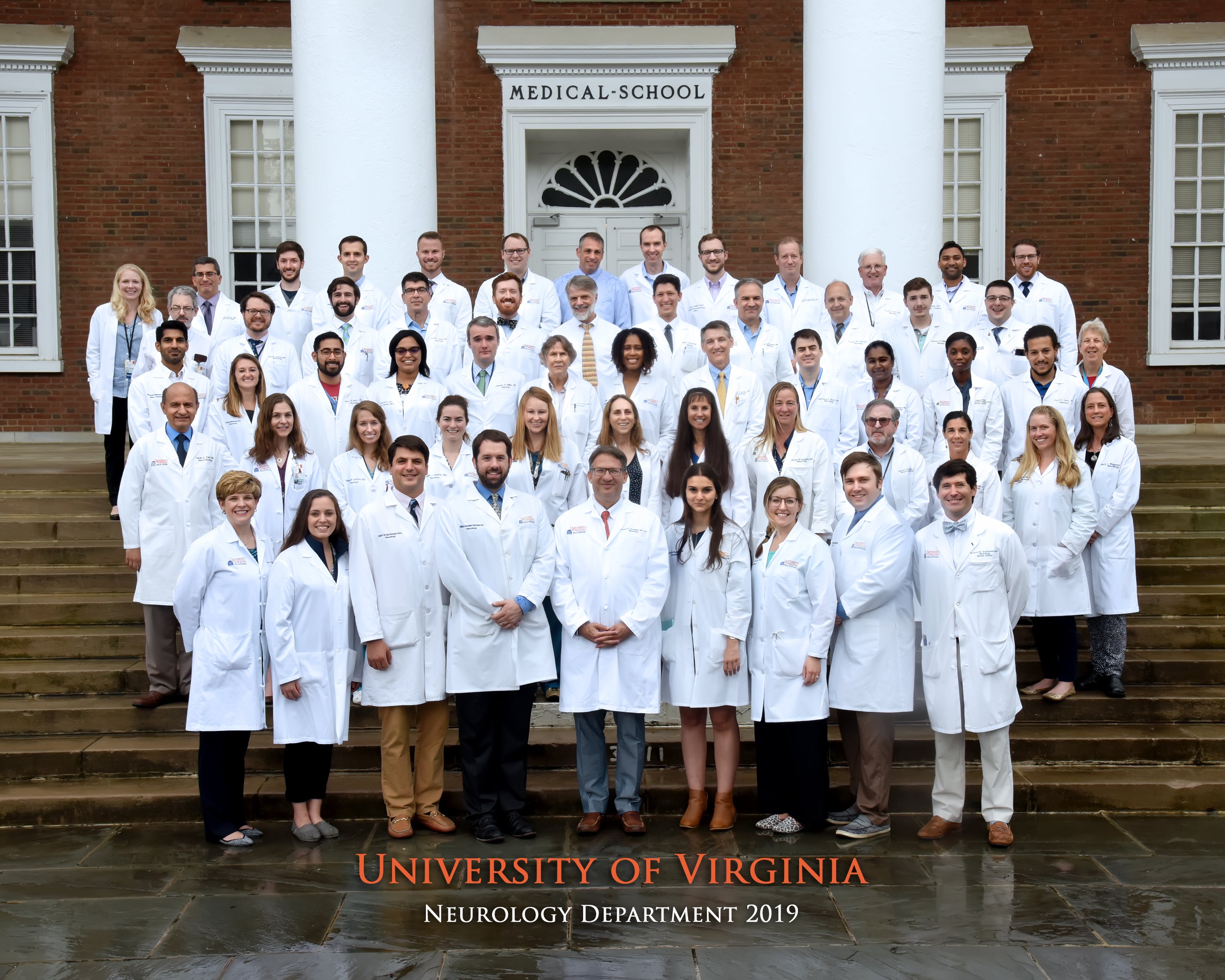 For Residency and Fellowship Applicants
Welcome - A Message from our Chair
Welcome to the University of Virginia Department of Neurology education page. We invite you to explore our neurology residency and fellowship programs at the University of Virginia. It is our mission to promote an environment founded upon the education and training of our residents and fellows, focusing on the quality of patient care, trainee well-being, and professional development. We serve a diverse patient population and value diversity in our training programs. Our training programs are designed to provide the necessary acumen for all aspects of a career in neurology, including proficiency in the neurological exam, localization of disease, the neurological formulation, exposure to clinical and basic science research, evidence-based practice, team building, and leadership. By this foundation, we hope to inspire our neurologists towards a successful career of their choosing, whether as clinician, scientist, and/or educator, and encourage them to practice by the ideals of our program inspiring future generations to come.
Howard P. Goodkin, M.D., Ph.D.
Chair, Department of Neurology
Neurology Training Programs
Our residency programs consist of adult and pediatric neurology training programs. They are primarily clinically focused, but there are many opportunities to work with incredible basic science researchers, clinical researchers, and translational researchers. UVA Neurology also offers clinical and research focused fellowship programs, providing subspecialty training in neuro critical care, clinical neurophysiology, epilepsy, neuromuscular medicine, neuropsychology, movement disorders, multiple sclerosis and neuroimmunology, neuro-oncology, vascular/stroke neurology, and neuroscience.
Our program offers excellent breadth and depth of training with the right mix of patient care and didactics. We're proud of our trainees and what they achieve during and after their training. We also think Charlottesville is an amazing place to live and continue your medical education.
Thank you for your interest in UVA Neurology. Please take some time to browse through our website and don't hesitate to contact us with any questions. We look forward to hearing from you.
Meena Kannan, MD, MPH | Medical Student and Resident Education
Dr. Kannan describes experiences that UVA medical students and trainees in our residency program should expect, such as being a part of the full patient encounter, learning about imaging, understanding spinal fluid studies and developing critical thinking skills.