Life in Charlottesville
Charlottesville, Virginia
Located only 45 minutes from Richmond and two hours from Washington, D.C., Charlottesville fuses the finest aspects of city life with the spectacular topography of the Blue Ridge Mountains. Charlottesville presents an illimitable offering of restaurants and microbreweries that have been featured in national publications, such as The New York Times, as well as a flourishing wine industry.
Charlottesville is a bastion for live music, from large venues such as the John Paul Jones Arena to more intimate settings like the Jefferson Theater. The area further espouses the visual arts with the nationally-acclaimed Virginia Film Festival and Virginia Festival of the Book.
Thomas Jefferson, James Madison, and James Monroe all called Charlottesville home. Their residences
are open to the public and provide a fascinating glimpse into the everyday lives of three of our Founding Fathers.
There are abundant cultural attractions and some of the finest golf courses in the country. The region is perfect for the outdoor enthusiast, whether it's tubing down the James River or hiking through Shenandoah National Park.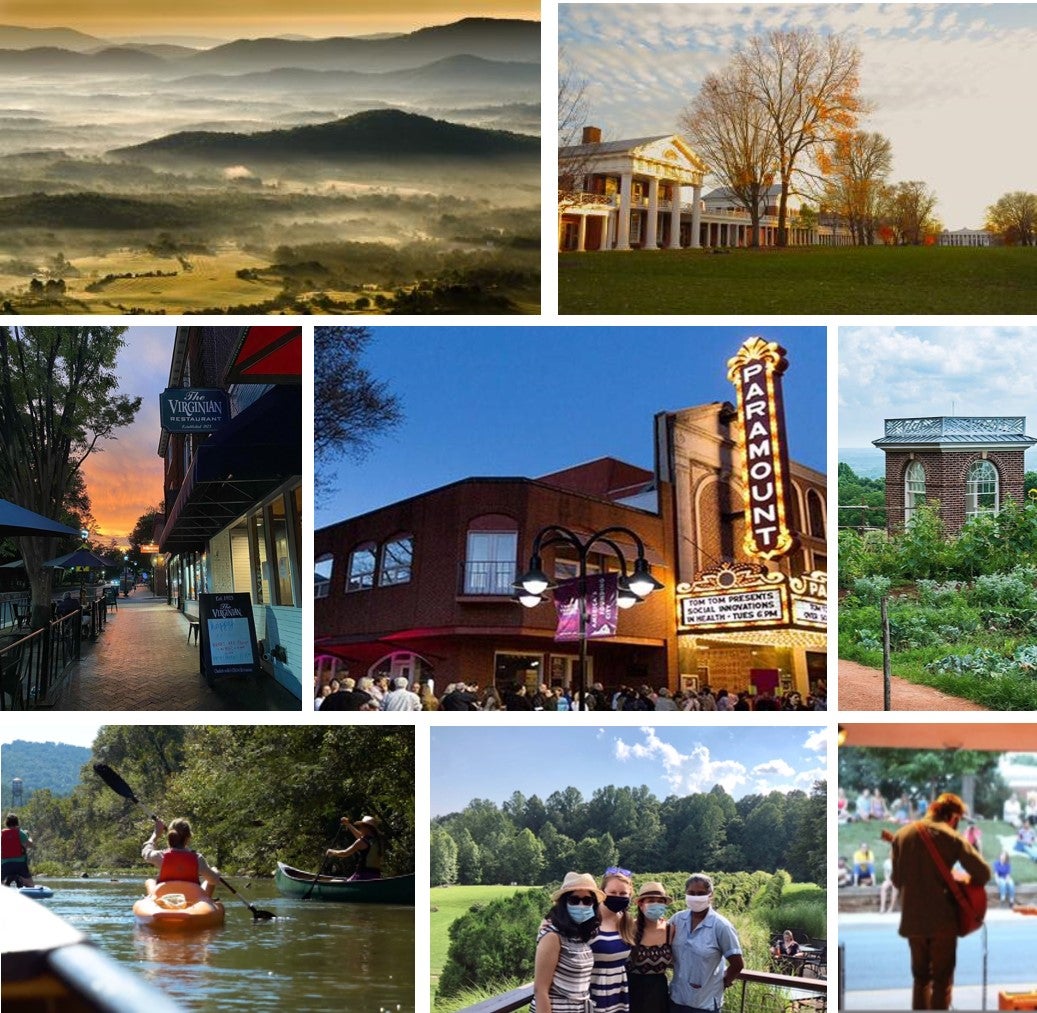 Activities and Attractions
There is so much to explore in and around Charlottesville! Discover what's happening around the University and in the community by checking-out the Charlottesville-Albemarle Convention & Visitors Bureau website.
The University also maintains several online maps, so start your explorations with the Maps & Directions page.
Arts & Culture
Music
Theater & Film
Historic Sites
Outdoors & Recreation
Family Attractions
Finding Your Home