Jared Barkes, MD
Undergraduate: University of North Carolina at Chapel Hill
Medical School: Brody School of Medicine at East Carolina University
Interests: Running, hiking, watching Formula 1, and cooking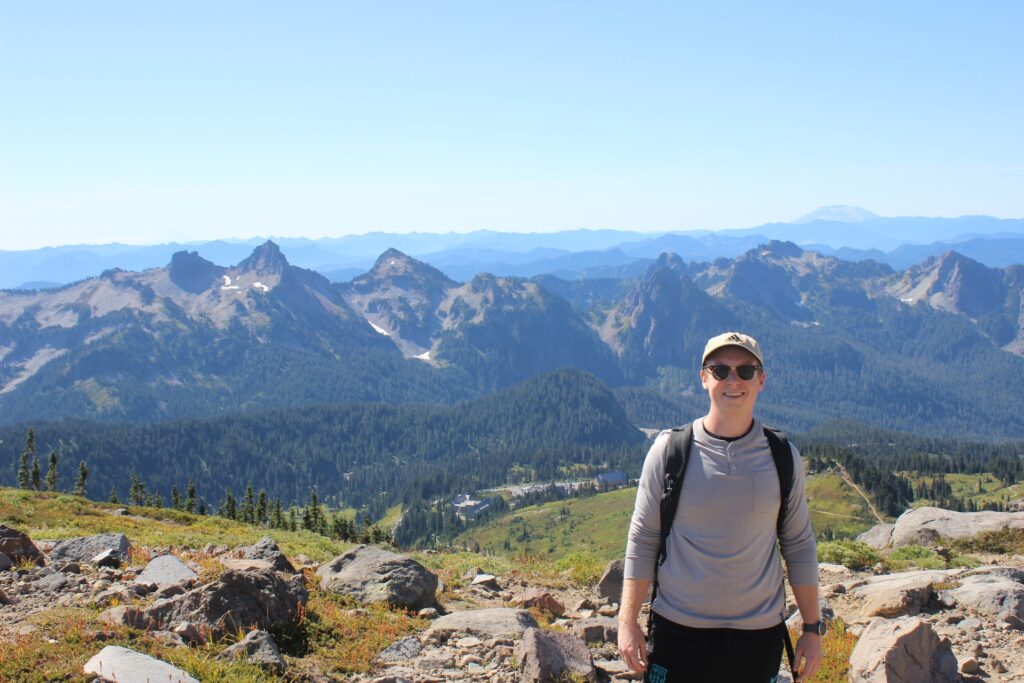 Welcome and  thank you for your interest in Child Neurology at UVA! Originally, from North Carolina, I attended UNC Chapel Hill for my undergraduate studies in Mathematics and Biochemistry before pursuing my medical degree at East Carolina University's Brody School of Medicine.
Coming from a family of educators, I have always had a passion for teaching and working with children, so I wanted to find a child neurology residency that would nurture my growth as a clinician and educator. During a rotation at UVA's Child Neurology program as a medical student, I was excited by the program's commitment to exceptional patient care, resident education, and community service. UVA's unique learning environment offers the chance to see a diverse range of common and rare conditions while working alongside faculty with a broad range of subspecialty interests. The learning environment at UVA is truly one of a kind!
My partner Catherine (a UVA family medicine resident) and I are both super excited about living in and exploring Charlottesville. Whether you enjoy watching sports, hiking or biking, or discovering local restaurants, wineries, and breweries, Charlottesville has something to offer for everyone. I hope that you fall in love with the town of Charlottesville, too! If you have any questions, please do not hesitate to reach out.