Graduate Research Training

About
The Integrated Virginia Research Training Centers in Kidney, Urology, and Hematology (IGNITE KUH), a pre-and postdoctoral research training program, is designed to address the increase in disease burden in the areas of kidney, urology, and hematology, where there is a shortage of the workforce to advance scientific discoveries and technology. We intend to develop a collaborative and integrated partnership involving three major research training centers in the Commonwealth of Virginia committed to developing the next generation of diverse KUH researchers.
Administrative Core
The IGNITE KUH Administrative Core will provide a unified and integrated structure, oversight, and governance for the program. Through coordinated communication and continued assessment will monitor outcomes and disseminate the work and successes of KUH trainees.
Professional Development Core
The primary goal of the Professional Development Core is to provide career development resources to trainees to facilitate advancement and success in a research career in KUH fields.
Network Core
The primary goal of the Network Core is to develop a statewide program by providing a platform for peer-to-peer mentorship and outreach activities to attract trainees from the three constituent institutions in the Commonwealth of Virginia. It will foster interactions with high school, college, and medical students from under-represented and minority Virginia institutions interested in KUH research.
Training Core
The Training Core will train pre and post-doctoral trainees with career interests in basic, translational, clinical, or data science research into the IGNITE KUH Training Program.
Training Mentors
IGNITE KUH faculty members are from the University of Virginia (UVA), Virginia Commonwealth University (VCU), and Virginia Polytechnic and State University (VT), with expertise in four central areas:
Hematology
Kidney biology/disease
Urology
Fundamental (basic) sciences (related to hematology, urology, and nephrology)
The UVA research programs focus mainly on kidney disease, hematological disorders, or urological dysfunction using cutting-edge technologies to probe and investigate systems/computational biology, high-throughput spectral flow cytometry, data sciences, and nanoparticle development/delivery systems.
The VCU research programs are focused on hypertension, hematopoiesis, nanomedicine, vascular biology, sickle cell disease, sphingolipid biology, and urological dysfunction.
The VT research programs focus on fundamental aspects of cardiac function, vascular development and function, sepsis, and drug discovery.
---
Joel Linden, PhD
Erich Damm, PhD
Gordon D. Ginder, MD
Adam P. Klausner, MD
Christopher A. Lemmon, PhD
Joyce A. Lloyd, PhD
Serge P. Nana-Sinkam, MD
Joseph K. Ritter, PhD
Wally R. Smith, PhD
Sarah Spiegel, PhD
John Ryan, PhD
High School Students
The Division of Nephrology in the Department of Medicine at UVA offers a research summer program for high school students who are interested in careers in the areas of science and medicine. Each summer 2-3 students are matched with a mentor in our division who runs a laboratory for basic science with a focus on immunology and kidney diseases. Depending on interest and experience the students can take part in a specific research project or shadow the team. The students will also receive some introductory lectures on science and medicine to enrich their learning experience. It is advised that the students work full-time for 4-6 weeks so that they can get good exposure to the world of science and have time to finish a small research project. Interested students should contact Uta Erdbrugger, MD, for more information.
Undergraduate Students
Kidney Technology Development Research Education Program (VA K-TUTOR), the NIH-funded UVA Nephrology R25 training grant (supported by NIDDK grant 1 R25 DK124918) will provide immersive research and education experience for technology-oriented undergraduate students enrolled at the University of Virginia or Virginia Tech to participate in cutting-edge research in nephrology to generate innovative solutions for promoting kidney health. Our goal is to improve the lives of 40 million people in the US with kidney diseases. The VA K-TUTOR will be a partnership with the UVA Division of Nephrology, UVA School of Engineering and Applied Science, UVA College of Arts and Sciences, and Virginia Tech School of Engineering to recruit and train undergraduate students for identifying problems in kidney research and finding novel solutions.
IGNITE KUH is funded by the National Institute of Health (NIH) Grant: 1U2CDK129500-01 (NIH RePORTER) and 1TL1DK132771-01 (NIH RePORTER).
---
The application can be accessed here. For additional information, contact Charlotta Wriston.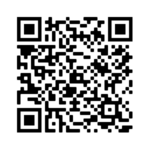 Pre-Doctoral Application Deadline: May 3, 2023.
Post-Doctoral Application Deadline: open, accepted on a rolling basis.
Our Team
Program Directors
---
Administrative Team