Daniel Landes, MD
Daniel Landes, MD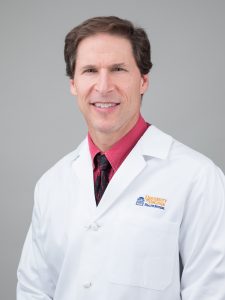 General Otolaryngology
Dr. Daniel Landes is an otolaryngologist who treats patients with a wide spectrum of ear, nose and throat concerns. He is board-certified in otolaryngology.
Dr. Landes was born and raised in Baltimore County, Md. He completed his undergraduate studies at the University of Virginia and earned his medical degree from the University of North Carolina. He then returned to UVA for his general surgery internship and otolaryngology residency, during which he served as chief resident.
Dr. Landes spent seven years in private practice before joining the faculty at UVA in 2003. He helped launch a satellite clinic for UVA's Department of Otolaryngology, Charlottesville ENT Associates, where he has served as a general otolaryngologist for 13 years.
A husband and a father of two, Dr. Landes enjoys spending time with his family, as well as fitness, sports and outdoor activities, including skiing.