Tucker Gleason, PhD
Tucker Gleason, PhD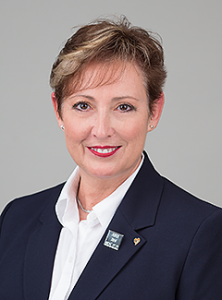 Director
Audiology/Vestibular and Balance Center
Tucker Gleason, PhD is an audiologist, specializing in evaluation and management of vertigo and dizziness.
A lifelong Virginian, Dr. Gleason joined the University of Virginia faculty of Otolaryngology – Head & Neck Surgery in 2001. She received her Master's degree in Audiology from University of Virginia in 1984, and worked as an audiologist and Clinical Assistant Professor at Medical College of Virginia.  She received her PhD from University of Virginia in 2000, and joined the UVA faculty as Assistant Professor and Director of the Vestibular & Balance Center the following year. Dr. Gleason became Director of Audiology and the Vestibular & Balance Center in 2009, and advanced to Associate Professor in 2011. She has a secondary faculty appointment in the UVA Department of Neurology.
Dr. Gleason has served on numerous committees, boards and councils for national and state organizations in addition to her committee participation within the School of Medicine at the University.