Patrick McGarey Jr., MD
Patrick McGarey Jr., MD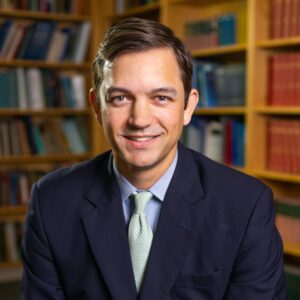 Laryngology and Voice Care
Residency Program Assistant Director
Patrick O. McGarey Jr., MD, specializes in the medical and surgical care of patients with voice, airway, and swallowing problems, diagnosing and treating these conditions using a wide variety of in-clinic diagnostic and therapeutic procedures. He also performs surgery using conventional and technologically advanced (laser) techniques.
Dr. McGarey is interested in clinically impactful research that affects patient care. He's working to create multi-institutional research partnerships to study the relatively rare laryngeal disease he treats.
Born in Washington DC, Dr. McGarey grew up in a nearby suburb of McLean, Virginia. He attended the College of William and Mary, where he studied biology and economics. He pursued his medical degree and completed post-graduate residency training at the University of Virginia. Dr. McGarey then completed a fellowship in laryngology and voice disorders at the University of Texas in San Antonio, Texas, prior to returning to UVA as an attending physician.