Current Fellows
Dr. Amalie Derdeyn, MD – Addiction Medicine Fellow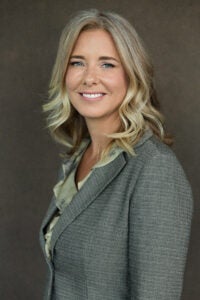 Dr. Amalie Derdeyn, MD received her undergraduate degree in Psychology from the University of Virginia. She graduated from the University's School of Medicine, where she was named a Bowman Scholar for clinical excellence. She completed an internship in Internal Medicine and residency in Dermatology, where she served as Chief Resident, at the University of Virginia Medical Center. As a board-certified dermatologist, she practiced medical, surgical and cosmetic dermatology in the central Virginia area for 13 years before joining the UVA Department of Psychiatry as the 2022-2023 Addiction Medicine Fellow.
Previous Fellows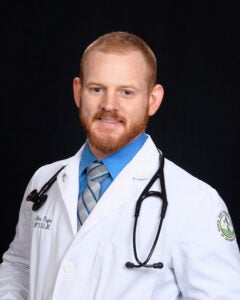 Dr. Alex Payne, D.O. received his undergraduate degree in Biology at John Carroll University in Cleveland, Ohio and a medical degree from the West Virginia School of Osteopathic Medicine. He completed his internal medicine residency training at East Liverpool City Hospital. He was dually boarded in internal medicine and addiction medicine through the American Osteopathic Association. Dr. Payne served as the AOBIM representative on the American Osteopathic Association's Addiction Medicine Board Examination Committee.
Dr. Payne is now the Medical Director for Samaritan Behavioral Health, Inc. at OneFifteen in Dayton, Ohio (Premier Health). OneFifteen offers a full continuum of care for addiction treatment.
"The fellowship program at UVA is truly one of a kind. It offers a friendly workplace environment that is highly conducive to learning. I am confident that it has prepared me with the expert-level knowledge and skills needed to effectively treat patients struggling with addiction."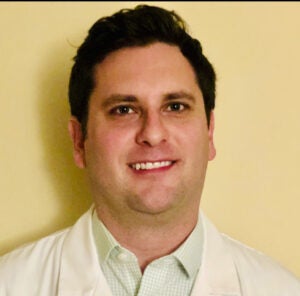 Dr. Jeffrey Katra, D.O. received undergraduate degrees in history and government from Georgetown University, a Master's degree in history from the University of Virginia where he studied the intersection of politics and science in America, and a medical degree from the Philadelphia College of Osteopathic Medicine. Dr. Katra completed his Family Medicine training at Lower Bucks Hospital Family Medicine Residency in Bristol, PA. He is also a certified hypnotherapist who specializes in chronic pain, phobias, and addictive behaviors. Dr. Katra has certificates in psychopharmacology from the Neuroscience Education Institute as well as in cannabis medicine from the Lambert Center for the Study of Medicinal Cannabis & Hemp at Thomas Jefferson University.
Dr. Katra is now practicing Addiction Medicine at Addiction Allies providing services in the Charlottesville and Lynchburg areas.
"The UVA addiction fellowship gave me a well-rounded education on how to effectively treat addiction. The program also provides useful experience in psychiatry, motivational interviewing, and cognitive behavioral therapy, all of which are important to know when treating patients. I felt well prepared and supported when I transitioned into practice."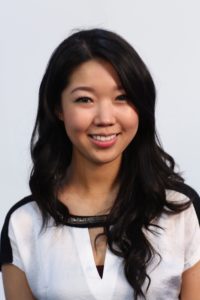 Dr. Quincy Zhong was the Addiction Medicine fellow at the University of Virginia from 2019-2020, where she also completed her general psychiatry residency. She is dually boarded in Psychiatry and Addiction Medicine, and now an Assistant Professor at UVA providing both services. Dr. Zhong is very involved in medical student, resident, and fellow training.