Neuropsychology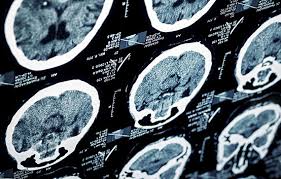 University of Virginia Health/School of Medicine
Neuropsychology Assessment Clinic
APPCN Member Program since 1993
DOWNLOAD OUR DETAILED PROGRAM BROCHURE
The Department of Psychiatry and Neurobehavioral Sciences at University of Virginia (UVA) Health offers a two-year full-time postdoctoral fellowship in clinical neuropsychology. Our training program has been designed in accordance with the Houston Conference guidelines for postdoctoral training in clinical neuropsychology.  We have been an APPCN Member Program since 1993 and we participate in the APPCN match (www.natmatch.com/appcnmat). As an APPCN program, our training fulfills eligibility requirements for board certification in clinical neuropsychology through the American Board of Professional Psychology. The principal components of the fellowship include adult neuropsychology outpatient, inpatient consultation, and diagnostic services (80%); the remaining 20% time is primarily dedicated to didactics, professional development, supervision and teaching and some opportunities for research.
The neuropsychology training program is housed in our outpatient Neuropsychology Assessment Clinic at UVA Health.  For fellows particularly interested in forensics, additional training may be available on a limited basis with Dr. Bender through the UVA Institute of Law Psychiatry & Public Policy (ILPPP) Forensic Clinic. Our neuropsychology team includes three full-time psychometrists.
University of Virginia Health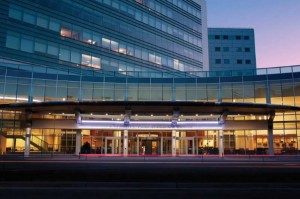 The primary populations served in the UVA Neuropsychology Assessment Clinic include patients with epilepsy, concussion/TBI (including sport concussion), functional neurologic disorders (including psychogenic non-epileptic spells), as well as student-athletes, and solid organ transplant (lung, liver, and kidney) candidates. We additionally see a wide range of patients with other conditions, including autoimmune and infectious disorders (e.g., HIV/AIDS and encephalitis), early-onset/atypical dementias, medication- or substance-induced cognitive impairment, hypoxic/anoxic brain injury, cerebrovascular disease, sleep disorders, psychiatric comorbidity, postoperative cognitive dysfunction, and neurodevelopmental disorders. We are an adult-focused practice and do not see pediatric referrals.
Our neuropsychology service is an integral part of several multidisciplinary teams and specialty services, including:
Epilepsy Monitoring Unit (EMU) consult service for psychogenic non-epileptic spells (PNES)
Acute Concussion Evaluation (ACE) Clinic
UVA Athletics Department
Core Faculty
UVa Health Neuropsychology Assessment Clinic 
Donna K. Broshek, PhD, ABPP-CN, Director

Stephanie D. Bajo, PsyD, ABPP-CN, Assistant Training Director

Racheal Smetana, PsyD

Scott D. Bender, PhD, ABPP-CN (NAC part-time, ILPPP)

Jeffrey T. Barth, PhD, ABPP-CN, Professor Emeritus
Adjunct Faculty
Bernice Marcopulos, PhD, ABPP-CN
Monique Wilson, Ph.D.
Current Fellows
Allison N. Parker, PhD
Danielle Kaplan, PsyD
Katelyn Hakinson McKnight, PhD
Application Information
Qualified applicants will have completed an APA- or CPA-accredited doctoral training program in clinical psychology and APA- or CPA-accredited internship in clinical psychology. Applicants with a strong neuropsychology training background are preferred, as this fellowship is advanced and is designed for individuals seeking board certification in neuropsychology. Additional eligibility requirements are available on the main Department of Psychiatry and Neurobehavioral Sciences Psychology Fellowship website.
All applicants must register for the APPCN match at www.natmatch.com/appcnmat
Openings for 2022-2023:One
Interviews: All interviews will be conducted via video in January or early February.  Consistent with the recommendations of APPCN, we will not be conducting in person interviews at INS in 2023.  Since interviews will be virtual, please watch this short video produced by our Graduate Medical Education Office.
Start Date: July to September, 2023
Submission Method: Email (preferred) or mail to Dr. Stephanie Bajo (contact info below)
Application Materials:
Cover letter that includes your clinical and research interests, as well as your training goals
Curriculum vitae
Graduate school transcript – an unofficial copy is sufficient for the application; official transcripts will be required for all incoming fellows prior to their start date
3 letters of recommendation
1 de-identified sample report
---
APPLICATION DEADLINE FOR NEUROPSYCHOLOGY: JANUARY 4, 2023
As an APPCN member program, this residency site agrees to abide by the APPCN policy that no person at this facility will solicit, accept, or use any ranking-related information from any resident applicant.
DIRECT INQUIRIES AND MATERIALS TO:
Stephanie Bajo, Psy.D., ABPP-CN
University of Virginia School of Medicine
Neuropsychology Assessment Clinic, Box 800203
Charlottesville, VA  22908-0203
SDB7Q@hscmail.mcc.virginia.edu