Neuropsychology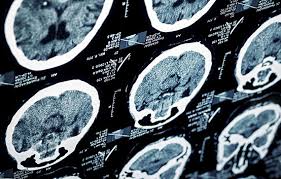 This fellowship in the Department of Psychiatry and Neurobehavioral Sciences includes a wide range of clinical experiences with emphases on practical clinical training, didactic educational components, interdisciplinary collaboration, peer supervision, and research opportunities. The faculty includes a number of full-time clinical neuropsychologists who provide supervision, training, and research guidance. The individual course of study is tailored to each fellow's training needs.
University of Virginia and Western State Hospital
Neurocognitive Assessment Laboratories
APPCN Member Program since 1993
The Clinical Neuropsychology Fellowship is housed within the Department of Psychiatry and Neurobehavioral Sciences in the School of Medicine and consists of two core training sites: 1. University of Virginia Neurocognitive Assessment Lab in the School of Medicine and 2. Western State Hospital Neuropsychology Laboratory.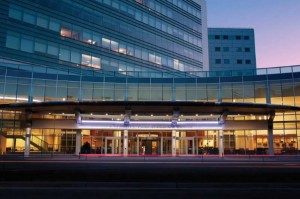 The first core site, the UVA Neurocognitive Assessment Lab (NCAL), is located in a major academic medical center and forms the base of the fellow's postdoctoral experience. Here, the fellow has an opportunity to learn a broad range of neuropsychological assessment procedures  and are exposed to virtually every neuropathological condition including the full spectrum of closed and penetrating head injuries, sports concussion, epilepsy, cerebrovascular diseases and accidents, infections (e. g., HIV), neoplastic disease, organ transplant, and cognitive change due to other complex medical or neurologic conditions.   Fellows will gain experience in clinical interviews with patients with complex histories and solidify their knowledge of test administration, while gaining experience in data interpretation and conceptualization, report writing, treatment planning, communication with referral sources, and feedback sessions with patients. Fellows also have the opportunity to  participate in epilepsy surgery meetings, organ transplant selection meetings, and conduct collegiate athlete annual screenings. Participation in the multi-disciplinary Comprehensive Epilepsy Program and the Acute Concussion Evaluation Clinic are strengths of the program.  Exposure to the complexities of managed care contracts and billing is included in this educational experience to prepare fellows for clinical practice. Fellows also have the opportunity to see 1-2 therapy patients.   This site offers an array of formal didactic and research collaboration opportunities, which are outlined below.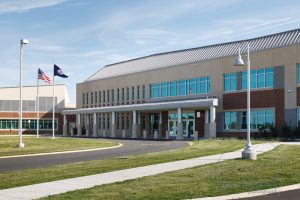 The second core site is at the Western State Hospital Neuropsychology Laboratory, which is located in a state of the art state psychiatric facility affiliated with the University of Virginia Department of Psychiatry and Neurobehavioral Sciences.  Here, fellows develop their proficiency in conducting inpatient neuropsychological assessments and constructing flexible batteries to assess patients with a complex array of neuropsychiatric syndromes in an ethnoculturally, socioeconomically, and educationally diverse patient population. Referrals to the WSH Neuropsychology Laboratory typically involve complicated diagnostic questions in the context of comorbid serious mental illness, substance abuse, and justice involvement.  Neuropathological conditions commonly seen include traumatic brain injury, developmental disorders, cerebrovascular diseases and accidents, infections, (e.g., hepatitis, HIV/AID), and dementia, as well as side effects of long-term antipsychotic use and neurobehavioral sequelae of neurological diseases. Limited opportunities are available for fellows interested in working with juvenile psychiatric and forensic populations.  Fellows also take a lead role in the Cognitive Screening Clinic where they gain experience with a screening model, build efficiency in clinical application and decision making, and gain supervisory skills.  Fellows interact with multidisciplinary treatment teams to provide information on cognitive strengths and weaknesses for diagnosis, treatment, and discharge planning. Fellows learn to integrate often complex psychiatric histories with objective neurocognitive and personality data into comprehensive neuropsychological reports.   Additionally, fellows gain experience in the application of neuropsychological principles to forensic issues, such as symptom validity testing and cognitive functioning as it relates to trial competence and sanity). Fellows also participate in cognitive remediation programs that address cognitive deficits secondary to serious mental illness.  Several formal didactic and collaborative research opportunities are available at this site and are outlined below.
Clinical Focus (80%)
Core Sites:
UVA Neurocognitive Assessment Lab – outpatient adult neuropsychological assessment and inpatient consultation. Primary training site for the 2-year fellowship.
Western State Hospital (WSH) Neuropsychology Laboratory- adult psychiatric inpatient assessment and consultation. Each fellow completes an 8-month half-time rotation at WSH.
Educational & Professional Development (10%)
Medical School Neurosciences Course and Brain Pathology Lab
Neuroradiology and Epilepsy Surgery Rounds
Observation of Neurosurgery and/or organ transplantation
Neurology, Neurosurgery, and Psychiatry & Neurobehavioral Sciences Grand Rounds
Neuropsychology Fellows' Didactic Seminar Series and Journal Club
Western State Hospital Grand Rounds and Psychology In-services
ILPPP Case Conference
Opportunity to participate in multi-site virtual didactic seminar series on neuroanatomy
Meetings with the Program Director and postdoctoral fellows across sub-specialty areas during the academic year to discuss administrative and professional development issues.
Postdoctoral fellows are expected to take the EPPP national licensing exam and apply for licensure within the Commonwealth of Virginia within the first six months of their fellowship.
Research Focus (10 %)
Development of original research in an area of clinical neuropsychology in which the fellow has a particular interest or
Participation in ongoing research projects in mild traumatic brain injury; sports concussions; epilepsy surgery; effort and symptom validity testing; sleep disturbances; pulmonary dysfunction and lung transplantation; cognitive deficits in schizophrenia, substance abuse, and dementia; rehabilitation strategies.
Chapter writing opportunities, as available, and assist with peer-reviews of manuscript submissions.
Core Faculty
UVaHS Neuropsychology Service
Donna K. Broshek, Ph.D., ABPP-CN, Director

Stephanie D. Bajo, Psy.D., ABPP-CN, Assistant Training Director

Scott D. Bender, Ph.D., ABPP-CN (NCAL, ILPPP)

Bernice Marcopulos, Ph.D., ABPP-CN (part-time)

Jeffrey T. Barth, Ph.D., ABPP-CN, Professor Emeritus
Western State Hospital Neuropsychology Laboratory
Monique Wilson, Ph.D., Director
Current Fellows
Matthew Clem, Ph.D.
Stephanie Lenox, Psy.D.
Anna Teague, Ph.D.
---
APPLICATION DEADLINE FOR NEUROPSYCHOLOGY: JANUARY 1, 2020
Please note that electronic applications will be accepted.  E-letters of recommendation can be accepted in order to meet the deadline, but original signed letters on institution letterhead must be received by postal service mail by the time of invited interviews.  Transcript copies can also be sent electronically, but official transcripts sent directly from the graduate degree program must also be received by the time of invited interviews.
All applicants must register for the APPCN match at www.natmatch.com/appcnmat
As an APPCN member program, this residency site agrees to abide by the APPCN policy that no person at this facility will solicit, accept, or use any ranking-related information from any resident applicant.
NOTE: Interviews will be held at INS in Denver, CO this year on Tuesday, February 4, 2020.  Please make travel arrangements to be available for the Tuesday pre-conference interview day.  Skype or phone interviews may be arranged for applicants not traveling to INS.
---
DIRECT INQUIRIES AND MATERIALS TO:
Stephanie Bajo, Psy.D., ABPP-CN
University of Virginia School of Medicine
Neurocognitive Assessment Lab, Box 800203
Charlottesville, VA  22908-0203
SDB7Q@hscmail.mcc.virginia.edu