Resident Life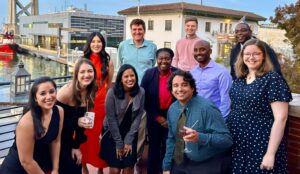 Twice a year, the Wellness Committee holds a resident retreat which allows residents a day to bond, team build and have fun. The psychiatry faculty and staff cover all inpatient and outpatient services on this day to allow for resident attendance. 
Each retreat is unique and includes food, an activity and an educational component. In years past, we have spent time doing yoga, participating in a scavenger hunt at the downtown mall, climbing a ropes course, surviving an escape room and even hanging out with baby goats. Our residents enjoy this time together outside of the hospital setting.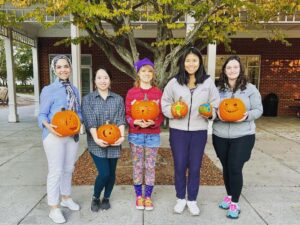 Beyond these scheduled activities our Wellness Committee will coordinate snacks for the inpatient unit and consult team, secret-santa and holiday festivities as well as informal social events such as dinners, hikes, winery visits, movie and trivia nights and more. Our residents enjoy the variety of indoor and outdoor activities provided by Charlottesville and the surrounding area.  
Resident Fun in Pictures