Forensic Psychology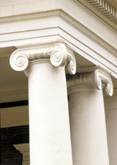 The fellowship in forensic psychology provides a broad variety of experience and advanced training, primarily in forensic psychological assessment.  Time is divided approximately equally between two sites.  The Western State Hospital (WSH) forensic service provides opportunities for inpatient forensic assessments, particularly competency to stand trial and mental state at the time of the alleged offense.  The fellow works within a multidisciplinary treatment team with other hospital staff.  The University of Virginia's Institute for Law, Psychiatry, & Public Policy (ILPPP) provides a unique opportunity for both education and practical forensic training.  The ILPPP provides formal training programs in a variety of topics, including: law, basic forensic evaluation skills, juvenile forensic evaluation, civil commitment; competency to stand trial, mental state at the time of the alleged offense, sex offender evaluations, violence risk assessment, capital sentencing, expert testimony and others.  Fellows may also attend law school classes by ILPPP faculty and affiliates.  Within the UVA Forensic Clinic at ILPPP, the forensic fellow collaborates with faculty to conduct intensive forensic evaluations addressing criminal forensic issues (e.g., competence, sanity, risk assessment, capital sentencing, sex offender sentencing, and other less common evaluations).  Fellows typically have some opportunity to assist in civil forensic evaluations (e.g., psychological injury) and other forms of consultation  (e.g., threat assessment) as well.
Overall, fellows who train at both WSH and ILPPP are exposed to a variety of referral questions, criminal defendants, and approaches to forensic evaluation. Depending on their background and expertise, fellows  may assist with training other mental health professionals or psychology trainees.  Fellows may participate in research projects with ILPPP faculty, or initiate their own.  Dr. Daniel Murrie directs the fellowship and the work at ILPPP, while Dr. Brian Kiernan directs the work at WSH. Both sites feature several other psychologists and psychiatrists involved with the fellowship.
The fellowship may span two years, with the possibility of a second year as a senior fellow, for fellows who have completed licensure and performed well.
Clinical Focus (80%)
Inpatient forensic assessment of patients hospitalized on the Forensic Service of WSH
Clinical consultation at WSH
Outpatient forensic assessment through the Forensic Clinic at ILPPP
Testimony and consultation
Educational & Professional Development (10%)
Participate in weekly UVA-ILPPP seminars and case conferences
Participate in ILPPP training curriculum, including:

Basic Forensic Evaluation Training
Juvenile Forensic Evaluation
Violence Risk Assessment Training
Juvenile Risk Assessment
Sex Offender Evaluation Training
Capital Case Evaluation Training
Insanity Acquittee Evaluation

Meetings with the Program Director and postdoctoral fellows across sub-specialty areas during the academic year to discuss administrative issues and professional development.
Research Focus (10%)
Develop original research in an area of Forensic Psychology
Participate in an ongoing research project through either WSH or UVA
Core Faculty
Daniel Murrie, Ph.D. (ILPPP)
Brian Kiernan, Ph.D. (WSH)
Elisha Agee, Psy.D. (ILPPP)
Scott Bender, Ph.D., ABPP-CN (ILPPP)
Sharon Kelley, JD, Ph.D. (ILPPP)
Lucy Guarnera, Ph.D. (ILPPP)
Brett Gardner, Ph.D. (ILPPP)
Current Fellow
_______________________________________________________________________________
APPLICATION DEADLINE FOR FORENSIC PSYCHOLOGY: January 3, 2023
---
DIRECT INQUIRIES AND MATERIALS TO:
Daniel Murrie, Ph.D.
Institute of Law, Psychiatry, and Public Policy
P. O. Box 800660
Charlottesville, VA 22908-0660
(434) 924-8308
Murrie@virginia.edu