Behavioral Psychology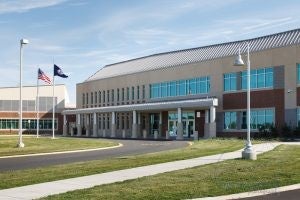 Clinical training includes ongoing rotations at Western State Hospital, a Joint Commission accredited inpatient facility in Staunton, VA, and at the Behavioral Medicine Center at the University of Virginia Health System.  Fellows receive training in delivering a range of evidence-based practices in both individual and group formats in psychiatric and academic medical settings. There is significant opportunity to seek out training experiences of interest and to customize the fellowship experience.  On each rotation, fellows work with and receive supervision from faculty members who specialize in that service area.
The fellowship program is a one-year, full-time training experience (with a possible renewal for a second year).  The fellowship start date is somewhat negotiable, but typically occurs between July and September.  The fellowship is administered by the Medical Psychology Fellowship Program in the UVa Department of Psychiatry and Neurobehavioral Sciences. Each fellow is appointed to the Housestaff of the University of Virginia Health System and awarded a certificate by the UVaHS upon successful completion of the training program.
Clinical Focus (80%)
Severe Mental Illness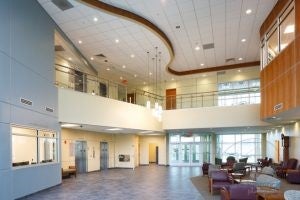 Three days each week are devoted to Western State Hospital, with a focus on empirically-supported service provision for individuals with severe mental illness.  Common diagnoses include Schizophrenia, Schizoaffective Disorder, Bipolar Disorder, Major Depressive Disorder, Borderline Personality Disorder, and co-morbid substance use disorders.  At Western State hospital, we use a comprehensive recovery and psychosocial rehabilitation approach to service delivery. Fellows will work the first half of their fellowship on acute care admissions unit 2 days a week as a major rotation with a minor rotation (totaling approximately 1 day per week) working with forensic patients, providing competency to stand trial restoration services in both group and individual restoration sessions.  The second half of their fellowship will include a primary focus on transitioning to a long-term care unit. While on long-term care, the forensic minor rotation will transition to focusing on risk assessment and risk management of patients found Not Guilty by Reason of Insanity.
Fellows will also have the opportunity to provide hospital-wide behavioral consultation.  Fellows work as part of an interdisciplinary unit team of psychologists, psychiatrists, social workers, nursing staff, and other professionals to develop integrated treatment plans and provide direct care via individual psychotherapy and psychosocial rehabilitation groups.  Fellows complete core training experiences in severe mental illness and psychosocial rehabilitation.  In addition, fellows will choose from among many training options, including training for staff, individual psychotherapy, and supervision of practicum students.  Fellows learn to integrate assessment data and psychiatric history into complex case conceptualizations and gain experience with working with persons from various socioeconomic statuses and ethnic and cultural backgrounds. They lead behavioral and cognitive groups and have significant freedom to design groups of interest to them. Didactic opportunities are available and encouraged.
In addition, fellows will be provided 1-2 hours of formal supervision with major and minor supervisors every week, as well as approximately 1 hour of monthly group supervision with other psychology fellows as available. Monthly group supervision may include opportunities for case presentation, case consultation, didactics, and professional development.
Behavioral Medicine
Two days each week. The Behavioral Medicine Center provides psychological services for patients across the lifespan.  The fellow will provide psychotherapy services to individuals presenting with a wide variety of medical and psychiatric conditions.  Referrals to the clinic are made by medical subspecialty clinics at UVA Health, as well as by the UVA Faculty and Employee Assistance Program, UVA Student Health, and community providers.  While treatment plans and approaches are primarily evidence-based and cognitive-behaviorally oriented, fellows will also be encouraged to utilize interventions based in other theoretical perspectives when appropriate, including dynamic and interpersonal.  Fellows maintain a psychotherapy caseload of 10 patient hours per week and may have the opportunity to conduct outpatient pre-surgical evaluations based on the fellow's interest and availability.
In addition to these clinical activities, fellows will be provided with 1 hour of individual supervision with an attending psychologist each week, and one hour of weekly group supervision.  There are two didactic hours per month, which include presentations from other UVA psychologists and physicians, as well as external experts in the field.  See Behavioral Medicine page for information on the clinical component of Behavioral Medicine rotation.
Educational & Professional Development at WSH (10%)*
Meetings with the Program Director, fellowship supervisors, and postdoctoral fellows across sub-specialty areas during the academic year to discuss administrative issues and professional development.
Western State Hospital Grand Rounds
A variety of forensic education programs provided through UVa Institute of Law, Psychiatry, and Public Policy, if desired (space permitting)
Involvement in hospital-wide committees that focus on the application of psychological knowledge throughout the hospital (e.g., Behavioral Management Committee, behavioral training of direct care staff).
Research Focus (10%; negotiated on a case by case basis)*
Fellows may have the opportunity to participate in ongoing research projects at WSH, including:
Assessing the interaction skills of direct care staff
Case studies
* see Behavioral Medicine description for other education and professional development and research focus.
Location of Fellowship
Behavioral Medicine Center, University of Virginia Department of Psychiatry and Neurobehavioral Sciences (Charlottesville, VA).  See the description provided for the Behavioral Medicine Center.
Western State Hospital (Staunton, VA)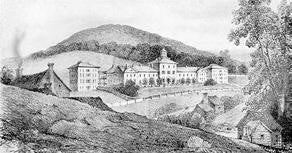 Western State Hospital (WSH) is a 246 bed public psychiatric treatment facility located in the Shenandoah Valley of Virginia approximately 40 miles west of Charlottesville. The hospital is fully accredited by the Joint Commission. WSH serves 34 counties and 12 cities, and admits individuals who are 18 to 64 years of age.  All patients admitted to WSH must have been assessed by a mental health professional in the community and judged to require inpatient psychiatric treatment.  Each area of the hospital is described in the following text.
Acute Care
The Acute Care (admissions) area is comprised of four units, each with approximately 28 individuals with severe mental disorders.  The majority of these individuals meet involuntary commitment criteria (viz., inability to care for self, dangerous to self or others due to mental illness) at the time of admission. The primary goal of care in this area is to provide intensive diagnostic evaluation and treatment directed toward stabilizing florid psychiatric symptoms (generally, acute psychosis and/or suicidality) and returning patients to their community as quickly as possible. There are two coed civil wards serving patients 18-64 years,  an all-male forensic unit (viz., patients who have pending legal charges, are not competent to stand trial, or who have been adjudicated NGRI), and a coed ward that is mostly forensic.  The fellow conducts diagnostic interviewing and assessment, brief individual and group therapy, and behavioral treatment planning.  The fellow's primary base of operations is one of the  co-ed acute care units, where he or she serves as a member of the treatment team. Approximately one day per week will be spent on a minor rotation, providing restoration services to patients deemed incompetent to stand trial via group and individual sessions.
Extended Rehabilitation
The five Extended Rehabilitation units serve patients who have persistent impairments and who are not ready to be discharged from an acute care unit. These patients exhibit refractory psychiatric symptoms and challenging behaviors that impair their ability to function in a community setting.  There are several Psychosocial Rehabilitation Day programs that provide an array of therapeutic groups and activities to individuals from these units. The psychologists conduct a variety of structured group therapies, in addition to more traditional group therapy in these programs. Psychologists on these units are also involved in developing and refining unit contingency management procedures and individualized treatment plans. They also conduct serial assessments to assess progress.  The fellow's primary involvement on the extended rehabilitation units is to serve as a consultant on complex cases, provide psychosocial group treatment, and, if desired, provide individual treatment. In addition, a minor focus will be on management of patients who have been found Not Guilty by Reason of Insanity including risk assessment and risk management. The amount of time dedicated to forensic issues while on extended care will be on an as-needed basis.
WSH also offers seminars that are available to psychology fellows. These include the weekly grand rounds for WSH professional staff and the monthly in-services specifically for the psychology department faculty. Dr. Jason Stout is the Director of Psychology at Western State Hospital.  Fellows are also required to attend the Monthly Psychology Fellows Meeting held at UVa.
Core Faculty
Western State Hospital
Erin Gallagher, Psy.D., Supervisor
Lee Ann Bass, Ph.D., Supervisor
Anna Lacey-Eusse, Ph.D., Supervisor
Jason Stout, Psy.D., Director of Psychology
Behavioral Medicine Center (UVa Health System)
 Jaclyn Shepard, Psy.D. (Director of Clinical Training)
Heather Bruschwein, Psy.D., ABPP
Virginia Andersen, Ph.D., ABPP
Casey Cavanagh, Ph.D., ABPP
Brian Ludwin, PhD.
Amit Shahane, Ph.D.
Joanna Yost, Ph.D. 
Current Fellow
Application Process and Requirements
Admission Criteria
Completion of a doctoral degree in Clinical Psychology from an APA-approved program
Completion of an APA-approved predoctoral internship in Clinical Psychology.
Materials Required
A completed application(available for download from the website).
A copy of your most recent curriculum vitae
Three letters of recommendation from those familiar with your work.
_______________________________________________________________________________
APPLICATION DEADLINE FOR BEHAVIORAL PSYCHOLOGY:
Applications due by March 1, 2023 for the 2023-2024 fellowship year.
DIRECT INQUIRIES AND MATERIALS TO:
Anna Lacey-Eusse, Ph.D.
Clinical Psychologist
1 Elm/Extended Care Unit
Western State Hospital
103 Valley Center Dr, Staunton, VA 24401
(540) 332-8861