Child & Adolescent Psychiatry Fellowship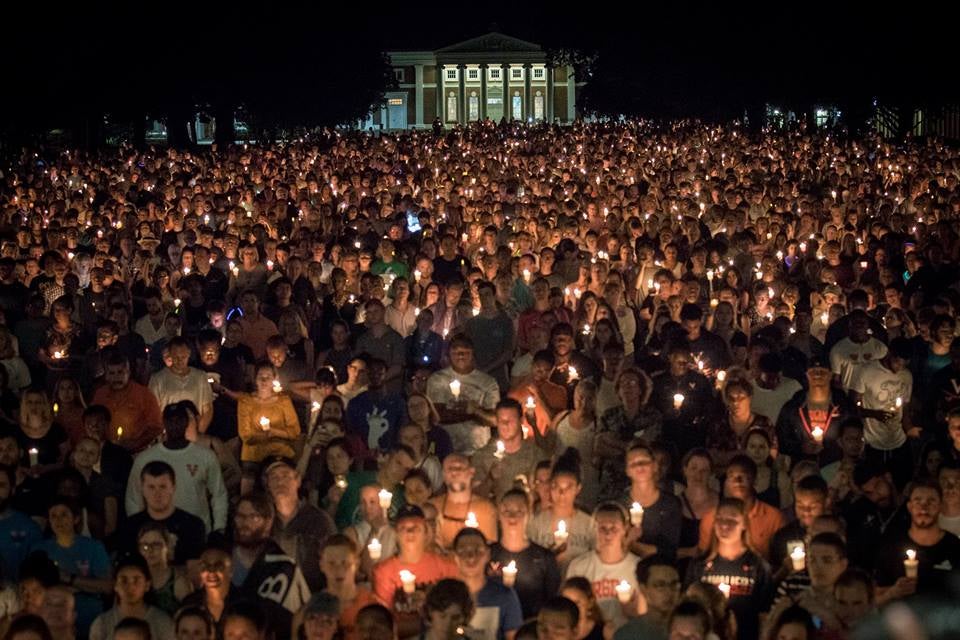 The Department of Psychiatry and Neurobehavioral Sciences is appalled and aggrieved by the actions taken by the white supremacists that came to Charlottesville for the Unite the Right Rally on August 11 and 12. Charlottesville was targeted because we cherish inclusion, diversity, and equality. Many people have been deeply affected by the images, speech and violence that occurred in the days surrounding that event. We are proud of the actions taken by our community to stand up to intimidation. Furthermore, we rebuke the attempt to terrorize our community through violence and hate speech. We strongly stand in support of each other through compassionate care and healing for ourselves and our greater community. We remain inclusive, welcoming and diverse. Our ideals and aspirations will not be diminished by hate. We have found our collective voice and will not be silent. We stand together.
---
The Child & Adolescent Psychiatry Fellowship at the University of Virginia is a two-year program, consisting of a longitudinal outpatient experience in a private practice model clinic and inpatient experience at the Commonwealth Center for Children & Adolescents (CCCA), as well as  inpatient and emergency consultation at the UVA Medical Center.  There are weekly protected didactics and in-clinic faculty case supervision.
To apply for the Child & Adolescent Psychiatry Fellowship send us:
The universal application form: (get it here NRMP Universal Application)
Three letters of reference, one from your training director
Copies of your medical school transcripts and Dean's letter
Copies of your USMLE or COMLEX steps 1-3.
Personal statement
Roger Burket, M.D.
Program Director
Vishal Madaan, M.D.
Associate Program Director
PO Box 801076
Charlottesville, VA 22908

---
Current Fellows
Tina Thakrar, M.D., Chief Fellow
Hometown: Albany, New York
College: Rensselaer Polytechnic Institute
Medical School: Albany Medical College
Interests: Child and adolescent Psychiatry, ADHD, Substance use disorders, Telepsychiatry
Prital Desai, M.B.B.S.
Hometown: Gujarat, India
Medical school: B.J. Medical College, Ahmedabad (Gujarat, India)
Interests: Patients with trauma history, Animal assisted therapy, Preventive health.
Toral Desai, M.B.B.S.
Meghan Gaare, M.D.
Hometown: Charlottesville, Virginia
College: Stanford University / Harvard University School of Public Health (MPH)
Medical School: University of Virginia School of Medicine
Residency: Johns Hopkins Medical Center
Fellowship: Eating Disorders, University of Maryland and the Center for Eating Disorders at Sheppard Pratt
Interests: Eating disorders, Quality, Community mental health
Michael Heck, D.O.
Hometown:  Charlottesville, Virginia
College: Virginia Commonwealth University
Medical School: Lake Erie College of Osteopathic Medicine (Bradenton, Florida)
Interests: ADHD, Internet gaming disorder, Autism spectrum disorder, Childhood-onset depression and anxiety Disorders, Mental health advocacy
Robert Johnston, M.D.
Hometown: Tulsa, Oklahoma
College: University of Texas at Austin
Medical School: University of Virginia School of Medicine
Interests: Impact of psychological trauma on development, Protective factors and resiliency, Identity development
Amanjot Kaur, M.B.B.S.
Matthew McEachern, M.D.
Hometown: Shreveport, Louisiana
College: Louisiana Tech University
Medical School: Louisiana State University School of Medicine
Interests: Child and adolescent psychiatry