Current Students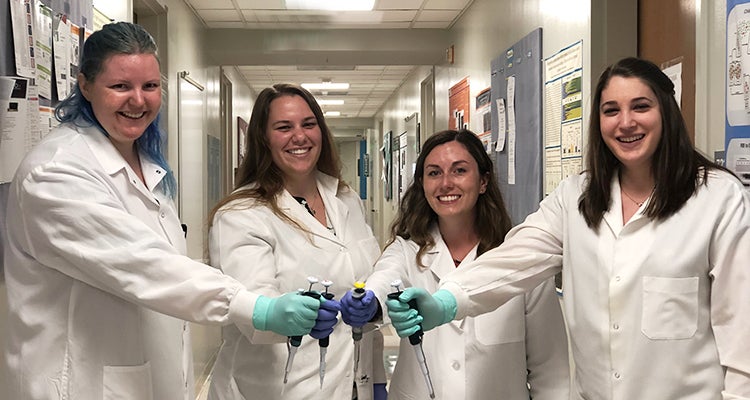 BIMS Students are members of both the School of Medicine community and the broader University community, allowing them access to an extensive network of information and resources.
BIMS Academic Calendar 2022-2023
Course Registration
All BIMS students should be registered full-time each academic semester and are typically registered full-time (6 credits) each Summer Session.
Degree Requirements
The University Graduate Record is the official repository for all PhD degree program requirements and overarching BIMS academic policies, and supersedes any information from other sources.
Choosing a Mentor
Choosing a mentor is a singular decision point in the life of a graduate student. In addition to this advice from a former BIMS student, current 1st year students are encouraged to seek counsel from advanced students, faculty, and alums.
Graduate Guide
A comprehensive listing of  Charlottesville area resources of interest to graduate students, maintained by Office of Graduate and Postdoctoral Affairs.
Honor System
BIMS Students join all UVA students in the charge to refrain from dishonorable conduct. The School of Medicine is represented on the Honor Council.
Health Insurance
All BIMS students are required to secure health insurance each academic year. UVA Department of Student Health provides information on the current student health insurance contract.
Department and Program Contacts
BIMS students are strongly encouraged to keep in touch with and seek guidance from their Director of Graduate Students and Program Administrator.
Technology Services
BIMS students must adhere to the policies and procedures established by Information Technology Services regarding computing services and authorized access to the internet.  ITS provides detailed expectations for all faculty, staff, and students and instructions regarding set up of wired, wireless, and remote access to University computing systems.
Office of Core Research Administration
The School of Medicine Research Cores house specialized instruments and personnel outside of individual laboratories. Personnel in the cores provide expertise on the various instruments and services and develop new applications for their techniques. The Cores also provide training and support for equipment open for use by laboratory staff, including graduate students.
PhD Plus
"PhD Plus is a university-wide initiative, led by the Provost's Office of Graduate and Postdoctoral Affairs, to prepare PhD students and Postdoctoral scholars across all disciplines for long-term career success."
I have an issue or concern.  Who can I talk to?
Graduate school can present a number of challenges.  In order to help you overcome these challenges, the BIMS program has many faculty and staff who are happy to help you when you are facing problems or have a concern that you would like to share. Here are some people you can reach out to.