Diversity, Equity, and Community
As educators and leaders in higher education, we appreciate the power—and responsibility—we have to dismantle the systems that continue to permit bias-motivated ideologies and actions. Hate and violence are in direct opposition to the values our University and broader community aspire to uphold and who we want to be. We must continue to do the hard work that will help ensure that our future is different, more just, more accepting, and more inclusive. The future we envision is one in which the devaluing of life is no longer accepted, and where bigotry no longer contaminates our systems and institutions, burdening some community members much more than others.
-The Collective (A group of faculty, staff, and community members)
Posted with the Division for Diversity, Equity, and Inclusion at UVA
September 2020
An Ongoing Commitment
To be anti-racist, reject sexual prejudice, and support individuals with disabilities is an ongoing and ever-evolving commitment.  The UVA Biomedical Sciences Graduate Program values building and sustaining a diverse, equitable and inclusive community. A core component of this is to welcome and support talented individuals from diverse backgrounds and perspectives. We believe a diverse community supports innovation and collaboration, enriches the questions we ask, and strengthens the science that we produce.
Defining sci • en • tist
The BIMS Program is committed to identifying and spotlighting minority researchers who have changed the way we view science. This will be an ongoing series with brief biosketches on our social media feeds and more biographical details and a listing of additional resources here, starting in May 2021.
Ernest Everett Just, PhD (14 Aug 1883 - 27 Oct 1941)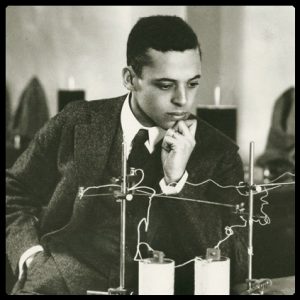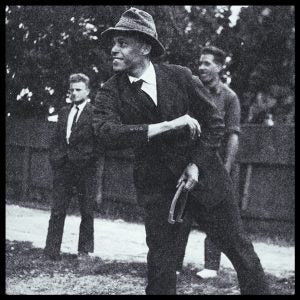 photos: Scurlock Studio Records, Archives Center, National Museum of American History, Smithsonian Institution
Ernest Just enrolled at South Carolina State College, also known as The Colored Normal, Industrial, Agricultural, and Mechanical College, where he completed the regular 4-year course in 3 years and graduated at age 15 with a Licentiate of Instruction.
Mr. Just graduated from Dartmouth College in 1907, Magna Cum Laude, with BAs in biology, history, literature, and classics. While matriculating, he earned the Rufus Choate Scholar, Dartmouth's highest honor (particularly unusual for a junior), as well as the Grimes award for scholastic improvement during his 4 years.
In 1909, Frank R. Lillie, head of the Zoology Department at the University of Chicago, accepted Ernest Just as his assistant at the Marine Biological Laboratory at Woods Hole, Massachusetts. Dr. Lillie then accepted him as a doctoral trainee at the University of Chicago, where Mr. Just earned his PhD in 1916.
Dr. Just was a professor at Howard University where he was appointed chair of the Biology and English departments, and established Zoology department.
Dr. Just authored more than 70 scientific papers as well as two books, both published in 1939:
The Biology of the Cell Surface
Studies of fertilization in Platynereis megalops
To learn more about Dr. Ernest E. Just:
Ernest Everett Just Negatives Collection – Howard University
Black Apollo of Science: The Life of Ernest Everett Just. Manning, K. R. 1983. New York: Oxford University Press
E. E. Just and Creativity in Science. The Importance of Diversity. Byrnes WM. . J Afr Am Stud (New Brunsw). 2015;19(3):264-278.
Just and Unjust: E. E. Just (1883–1941). James F. Crow. GENETICS August 1, 2008 vol. 179 no. 4 1735-1740.
Ernest E. Just,The National Academies of Sciences • Engineering • Medicine African American History Program
The Forgotten Father of Epigenetics. W. Malcolm Byrnes
The Vast Wonder of the World: Biologist Ernest Everett Just (children's book) by Mélina Mangal
Resources - Suggested Readings
Stamped from the Beginning: The Definitive History of Racist Ideas in America – Ibram X. Kendi [UVA Library]
A People's History of the United States – Howard Zinn [UVA Library]
White Fragility: Why It's So Hard for White People to Talk About Racism – Robin Diangelo
[UVA Library]
An African American and Latinx History of the United States – Paul Ortiz [UVA Library]
So You Want to Talk About Race – Ijeoma Oluo [UVA Library]
The Hidden Rules of Race: Barriers to an Inclusive Economy – Andrea Flynn, Susuan R. Holmberg, Dorian T. Warren, & Felicia J. Wong [UVA Library]
Why Are All the Black Kids Sitting Together in the Cafeteria?: And Other
Conversations About Race – Beverly Daniel Tatum [UVA Library]
How to Be an Antiracist – Ibram X. Kendi [UVA Library]
Algorithms of Oppression: How Search Engines Reinforce Racism – Safiya Umoja Noble [UVA Library]
On Social Media
Entities and Threads on Twitter
@BlackinCancer
@BlackinData
@BlackWomenPhDs
@BlackinPhysio
@BlackinGenetics
@BlackInImmuno
@BlackinNeuro
@BlackinMicro
@ChronInvisSTEM
#shutdownSTEM
#BlackintheIvory
#BLACKandSTEM