Infectious Disease
About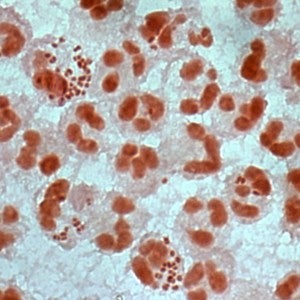 Research in Infectious Diseases at UVA provides rich interdisciplinary experiences in the molecular biology, immunology, cell biology, and pathogenesis of infectious diseases as well as vaccine development, therapeutics and diagnostic technologies for infectious agents.  Trainees have opportunities to conduct research with over 30 different mentors from eight different departments
The Infectious Diseases (ID) Training Program is currently in its 5th decade of consecutive NIH funding. This program brings together an internationally recognized clinical program in infectious diseases and international health and superb basic molecular and cellular biologists.  The core philosophy of the program is that interactions between basic scientists and clinicians in training  and research will spark innovative approaches to diagnose, treat and prevent infections
A basic philosophy of the program is that through interactions of basic scientists and clinicians in research and training, will come the breakthrough science that leads to new interventions to diagnose, treat and prevent infections.
The Infectious Diseases Training Program features side-by-side education of predoctoral students, M.D.s, and Ph.D. postdoctoral fellows. Training is enriched by research-in-progress sessions, seminar series, and journal clubs that integrate both clinical and basic research aspects of infectious diseases.
The Global Biothreats Training Program focuses on the ways that key infectious agents of worldwide notoriety cause disease. Resources for this program include a well-equipped Biosafety Level 3 facility for trained and approved users. The Global Biothreats Training Program features coursework and lectures that highlight not only mechanisms of pathogenesis, but also the regulatory, policy, and societal impacts of global biothreats.
Faculty