Cancer Immunology and Immunotherapy
About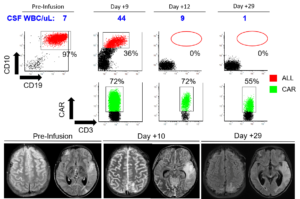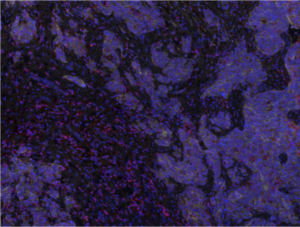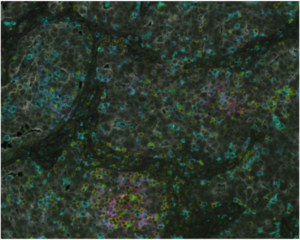 Understanding the Immunology of Cancer has provided tremendous benefit to patients in recent years.  Research at UVA has fundamentally contributed to these advances, beginning with the early identification of tumor proteins targeted by T cells in melanoma patients.  Current research areas studied include the interactions between newly formed tumor cells and both innate and adaptive immune cells, the role of myeloid cells (e.g. macrophages, antigen presenting cells) in the regulation of the tumor microenvironment, how lymphocytes traffic to tumors, and how tumors hide from them, and the relationship between a patient's microbiome and their immune cells in different cancers.
Further translational research is being performed in the identification of specific cellular targets that can be used for anti-cancer therapies, the development of anti-tumor vaccines and the immunological optimization of these therapies. For example, combining standard immunotherapy with focused ultrasound or irradiation may be a much more effective way to treat patients to provide long-term protection against recurrent disease.
The cancer immunology community at UVA, with over 20 independently funded investigators, is incredibly vibrant and supported by two training grants; the Immunology and the Cancer Training Grants, and by UVA's Comprehensive Cancer Center. It is an invigorating field of study, extensively interacts with other discovery research programs in BIMS, and provides a pathway for knowledge learned in the lab to be translated to clinical trials, with reverse translation from patients also at the forefront.
Faculty