Molecular Biology
About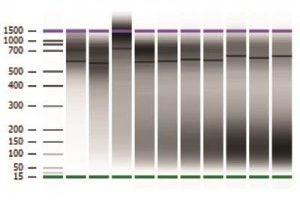 Research in Molecular Biology at UVA employs a variety of techniques to identify and characterize molecular interactions and determine how such interactions are regulated.Regardless of whether a research lab focuses on biological problems at the organismal, cellular, biochemical, biophysical or structural level, the discipline of molecular biology likely plays an integral role.  The techniques of molecular biology include manipulation of DNA (including cloning and PCR), gel electrophoresis, immunoprecipitation, and various types of hybridization techniques (including "blots") to detect DNA, RNA or protein.
At the University of Virginia, graduate students in the majority of our research labs employ molecular biological approaches to address problems that span the full range of modern biological inquiry. We seek graduate students with a passionate interest in exploiting any and all avenues to discover answers to the most important biological problems.
Since molecular biology impacts virtually all aspects of biological research, training in this discipline helps provide our students with the foundation needed for successful careers in academia and industry.
Faculty