Life as a Resident
All our residents are assigned an advisor upon entering the residency. The program advisors meet with residents twice a year, the time with the advisor is used to track individual progress through the program by reviewing milestones accomplished. This time can also be used to review educational goals and to provide performance feedback.
Training is designed to provide an outstanding balance between general pediatrics and the pediatric subspecialties, including clinical and basic research. The result will give you confidence as a general practitioner as well as a strong background should you choose to pursue a specialization or a career in academics.
Residents and their families can expect a healthy work/life balance at UVA. We offer an excellent pediatric residency program in an environment that is friendly, safe and full of rich cultural opportunities.
---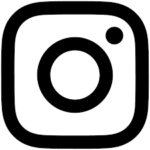 Official UVA Pediatrics Residency Program Instagram
Resident Wellness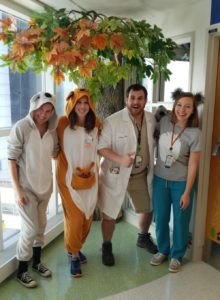 Our program has a Resident Wellness Committee composed of residents from all program levels which is responsible for planning events to promote resident well-being.
The committee organizes activities such as cookouts, participating in marathons together, going bowling, or hiking, or fun group outings to the local trampoline park….just to name a few! We are very lucky to have a program that invests in residents' mental and physical well-being so that we can, in turn, take the best possible care of our patients.