PL3 Pediatric Residents
John Clore
University of Central Florida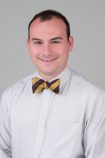 Hi, and welcome to UVA! I was born in Maryland but moved to Orlando, Florida, when I was two years old. I'm essentially a Floridian, but grew up visiting Maryland and Virginia for vacations with family. For my undergraduate education, I went to the University of Central Florida and majored in molecular biology and microbiology. I also went to UCF for medical school, and I fell in love with Pediatrics during my clinical years. When searching for residencies, I was looking for an academic program that "felt right" and was in a good location with great people. I searched around the East Coast and visited small, medium and large programs. Ever since my interview here, I have been consistently reminded of how wonderful UVA is. My co-residents are all awesome people. Charlottesville is a lovely city and a lot of fun. The mountains are beautiful, the seasons are mild, and there are plenty of cool places to hike and be outdoors. There are countless breweries, cideries, and vineyards. Most importantly, I am confident that my training at UVA will prepare me well for a career in pediatrics.
---
Alexandra De León
University of Virginia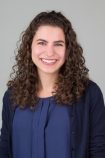 Hello, and welcome to UVA! I great up in Richmond, Virginia, but I spent several years in the northeast before coming back here for medical school. I spent my college years in Massachusetts (Amherst College), where I majored in French. After that, I spent two years in New York City, first as a public health research assistant and then as a high school tutor. I ended up back in Virginia for medical school at UVA, and had such a positive experience that I decided to stay for residency. Despite being a smaller city and small-medium sized program, I think our faculty and diverse patient population give us many benefits of a larger program, while still maintaining a strong emphasis on teaching and a great sense of community. My co-residents are always looking out for and helping one another– I can't emphasize how important that is! Charlottesville is also a wonderful place to live with lots of delicious food, outdoor activities, and fun things to do. I am in the Global Health Track and have been involved with several initiatives for the Latino community in Charlottesville.​ If you're interested in these things, or have any general questions, please feel free to get in touch! I am also looking forward to being chief resident this coming academic year along with my awesome co-resident Christina!
---
Brynn Duncan
Georgetown University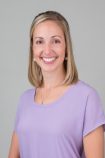 I hail from just outside Washington, D.C., in Bethesda, Maryland, and attended medical school at Georgetown University. I was drawn to the pediatrics residency program at UVA for so many reasons (many of which my co-residents have already mentioned), but some of the most important ones were UVA's proximity to D.C. and the overall happiness and wellbeing of the residents here. I quickly learned during interview season that pediatric programs don't differ much in terms of academics. I knew I would get a great education and exposure to fascinating cases pretty much anywhere I applied, so the most important differentiating factor I looked for in a program was the overall happiness of the residents. During my interview day, UVA residents were the only ones who freely volunteered how happy they were, even without me asking. The fact that people here seemed so much happier than most other residents that I met really drew me to this program. The camaraderie between interns, amongst the different classes, and between the residents, attendings, and fellows was excellent. Though I've only been here for a short time so far, I can confidently say that we draw some of the most kind, supportive, and caring people to UVA and there is a great diversity of experiences, backgrounds, and interests among us. UVA and Charlottesville are great places to be, and I can't wait to meet you!
---
Victoria Jenets
Temple University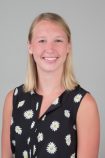 Hi everyone! I, also, am from Bethesda, Maryland. I attended the University of Maryland for my undergraduate degree and majored in Biology. I then went to Georgetown University for a Master's degree in Physiology and Biophysics before moving to Philadelphia for medical school. When I am not working, I am most likely spending time with my family and friends or playing a sport of some sort; I love to run, golf, and play tennis. If I am not playing a sport, I am probably watching one (Go Steelers!). I also love to cook with my boyfriend and am constantly caught describing our most recent and elaborate cooking endeavors.
I chose to come to UVA for many reasons. Logistically, I love that I am an easy two hour drive from my family. I also believe that 12 residents per class is the perfect size for a residency program. After my experiences at large undergraduate and graduate schools, I decided that a small to medium sized program with an emphasis on individualized learning and career planning was exactly what I needed. The faculty here are phenomenal, as are the senior residents. Despite the details, however, what drew me most strongly to UVA is less tangible: I wanted to be a part of the aura of positivity and productivity that surrounds everyone involved in the pediatric residency program. I could not be happier here!
---
Melissa Ogden
University of Virginia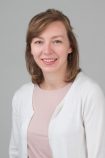 Hi everyone! I'm so glad you're considering UVA for residency; we can't wait to meet you at your interview. I grew up for the most part in New Jersey, but have been slowly making my way south ever since. I was in Washington, D.C., at Georgetown University for my undergraduate degree in International Health. After graduating, I came to UVA for medical school and haven't left since! After living in D.C., I was afraid that Charlottesville would seem small and limiting, but I am entering my 5th year living here and I still haven't hit everything on my bucket list. I really think that Charlottesville has something to offer everyone, from hiking to vineyards to music and restaurants. No matter if you like exploring downtown nightlife with a bunch of friends or hiking the Blue Ridge alone with your dog, you'll be able to find what you enjoy here.
The Department of Pediatrics has become like a second family, and I'm so glad I could stay to work with them for residency. Because we're a referral center for the entire state of Virginia (as well as many places in North Carolina, Tennessee, and West Virginia), we see a lot of really interesting and complicated cases. The attendings are very supportive and simultaneously allow you to take the lead on patient care while providing their support and expertise. The start of intern year is tough for anyone, but I feel like I'm cared for and supported by the attendings and all of my fellow residents. Please reach out to me if you have any questions about UVA or Charlottesville – I would be happy to talk with you more!
---
Laura Quinn
University of Maryland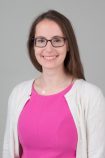 Hi and welcome to UVA Peds! We're so happy you're considering our program! I grew up in central Pennsylvania and earned my undergraduate degree at Penn State University. I worked in Washington, D.C., for two years after college before moving up to Baltimore to attend the University of Maryland School of Medicine. When I came to interview at UVA, it was my first time visiting the school and Charlottesville. Needless to say, I loved it. The residents were super down to earth, the type of people I would enjoy working with and hanging out with. It was obvious that they were friends. The faculty seemed friendly, supportive, and enthusiastic about teaching and caring for patients. I knew I was looking for an academic program with broad exposure to subspecialties, and UVA checked that box too. Since starting here, my positive impression of UVA has only grown. The attendings and senior residents are great teachers, the size of the program allows for a lot of individual attention, and my co-residents are awesome. I can't imagine training anywhere else.
Charlottesville is a gorgeous place to live with lots of charm and green spaces – this can be really restorative after spending a long day (or night) in the hospital! With Shenandoah National Park and the Blue Ridge Mountains right in our backyard, it's easy to get some fresh air and soak in some natural beauty. People here really take time to enjoy life, and there are plenty of great restaurants, wineries, breweries, music venues, and farmers markets around town to prove it! Though the city is on the smaller side, people are always out doing things. Overall it's a great town with a strong sense of community, and is also a very family and dog-friendly place to live.
Good luck with your interview season and the big choice you have ahead of you! I'm so happy you're considering UVA and would love to answer any questions you might have about Charlottesville or our program.
---
Megan Rook
Pennsylvania State University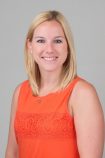 Hi everyone, and welcome to UVA Pediatrics! I grew up in Michigan and went to the University of Michigan for undergrad. I then moved to Hershey, Pennsylvania, for medical school at Penn State. While looking for a residency program, I knew I wanted a medium sized program that saw a wide variety of pathologies in a diverse population, all within a friendly and collaborative learning environment. I knew this would be a tricky combination of factors to find all in one program, but UVA has certainly met them all so far! The thing that struck me the most was the enthusiasm that faculty and senior residents have for teaching. From day one I have felt the sincere support of the program, helping to make the transition from med student to physician go smoothly.
While not in the hospital, the city of Charlottesville is a beautiful place to be! I have never been a "big city" person, but after living in small towns my whole life I was ready to move somewhere with a little more action. There are delicious restaurants, great music, beautiful scenery, hiking, vineyards and breweries all close by.  There is always something fun going on.
UVA has truly lived up to all of my expectations and I could not be happier to do my training here. Feel free to let me know if you have any questions about the program or life in Charlottesville!
---
Amandeep Sandhu
University of Virginia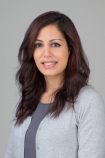 Hello! I'm originally from Roanoke, Virginia, and went to undergrad at George Mason. I then went to EVMS for my Master's degree followed by medical school here at UVA.  After spending four years here, I can say that I'm truly excited to be staying for residency! The program is full of amazing faculty and residents that create a very supportive environment. Being an academic institution, it also offers exposure to a diverse patient population with excellent teaching.
The city of Charlottesville is also one of the best to live in! The area is beautiful with lots of outdoor activities. There are tons of wineries and breweries minutes away, along with great restaurants and music venues on the downtown mall. Even though it's a smaller city, there is always something to do and see. Best of luck during the interview season and please let me know if you have any questions about the program or Charlottesville!
---
Erica Schmidt
Hofstra North Shore – LIJ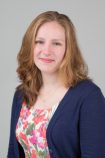 Hi! I'm a native New Yorker and this is my first time living outside of the state. I grew up outside the city, I went to college at Cornell, and I went to med school at Hofstra North Shore – LIJ.  (Just because I haven't lived outside of New York doesn't mean I haven't left the country, as I love to travel in my spare time!) For me, pediatrics was an easy choice. Where else can you find such diverse pathology (and such adorable patients)?  Every day is an exciting challenge. As far as residency programs go, I was unsure about the specifics of what I was looking for when I started on the interview trail, but I knew I wanted to leave New York while staying within a day's drive of my parent's house. I applied all over and, in the end, I picked UVA because of my interview day. I loved the people here and the balance between supervision and autonomy that the attendings give residents. Charlottesville also reminds me of a warmer Ithaca – there's always something new to do and explore. Lots of outdoor activities, live music, and good food, you name it. Good luck with this next exciting step in your medical career!
---
Adam Skaff
West Virginia University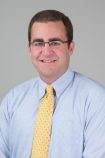 Welcome to UVA Pediatrics! My name is Adam and I was born and raised in Charleston, West Virginia.  For undergrad, I crossed the border into Virginia to study biochemistry and play golf at Roanoke College.  Country roads took me home to West Virginia University for medical school. Last year at this time, I was right where you are now…doing away rotations and logging many miles visiting residency programs all across the southeast.
I was looking for a medium-sized residency program with multiple subspecialties in an academic setting and a great reputation. During my away rotation in Gastroenterology at UVA Pediatrics, I worked with skilled attendings, residents, and fellows who were friendly and accessible as teachers and mentors.  There is a diverse patient population with a wide variety of pathology and everyone is so friendly and caring. I knew after my rotation that UVA Peds was the place for me, and I compared every visit and interview to the UVA residency program and Charlottesville.
Charlottesville is a really great place to live. Of course, this Mountaineer loves the beautiful mountains and all of the outdoor activities here, especially golf.  There are wineries, breweries, free concerts, great restaurants, festivals, and the friendliest people you will ever meet.  As residents, we work hard and play hard, play softball with attendings, watch polo at a winery, and go to concerts at the downtown mall.  It doesn't get better than this. Good luck as you search for your ideal residency position! I hope that you will be just as excited as I was when I opened my envelope on Match Day and find out that you are coming to UVA Pediatrics!
---
Anne Thompson
University of Iowa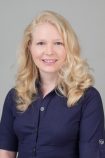 Hello and welcome to UVA Pediatrics!  I was born in Cincinnati, Ohio, but primarily grew up in the great state of "Iowa, you make me smile" (former state motto).  After graduating from Washington University in St. Louis with a degree in English literature, I migrated East and worked for a healthcare consulting company in Washington, D.C.  While I found my work stimulating (and I loved frequenting the art museums, running through the National Mall and Rock Creek Park, and incidentally visiting Charlottesville for the first time), I was drawn to the intellectual challenge and lifelong learning required by medicine as well as the intimate nature of the patient-physician relationship.  I returned to St. Louis to pursue additional coursework and worked in cancer research at Washington University School of Medicine.  For graduate school, I returned to the Hawkeye state and completed the MD/MPH program at the University of Iowa.
After interviewing across the country, no other place quite compared to the University of Virginia. UVA was my first choice for multiple reasons – the academic reputation, the size of the program allows for strong mentorship and a cohesive, collegiate group, the faculty attend Morning Report and often contribute their experience and expertise to discussions, the residents develop excellent teaching and presentation skills, exposure to a diverse patient population with wide-ranging pathology, and the temperate climate, mountain views, live music, and plethora of fine wine, grocers, and restaurants in Charlottesville.  I hope you will have a chance to experience the charm of Charlottesville and UVA!  Please feel free to reach out to me if you have any questions.  Best wishes on the interview trail! I look forward to meeting you!
---
Christina Zarraga
University of Arizona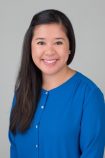 Welcome! I am so glad that you are interested in UVA Pediatrics! As a Texas native, I grew up in Houston and went to undergrad at Rice University before following my family out west to attend the University of Arizona for medical school. When I was looking at residency programs, I wanted to live somewhere new and have now found myself at UVA. My husband and I couples matched (he is a psychiatry resident), and we have been completely charmed by Charlottesville and UVA. We were both looking for an academic program, and I felt that UVA's medium-sized program was a great fit. The residents and attendings were all so welcoming on my interview day, and since moving here I continue to feel that support and encouragement. Though located in a smaller city, you still have the opportunity to work with different patient populations, including refugees, and see a variety of cases beyond the bread and butter.
Charlottesville has been such a fun place to explore and discover. It has small town charm, but offers a ton of hiking, history, delicious food, orchards, wineries, and breweries; it feels as if there is always something new to try out. You should definitely take a chance to explore the area if you get the chance. Best of luck with the interview season!