Diversity, Equity, & Inclusion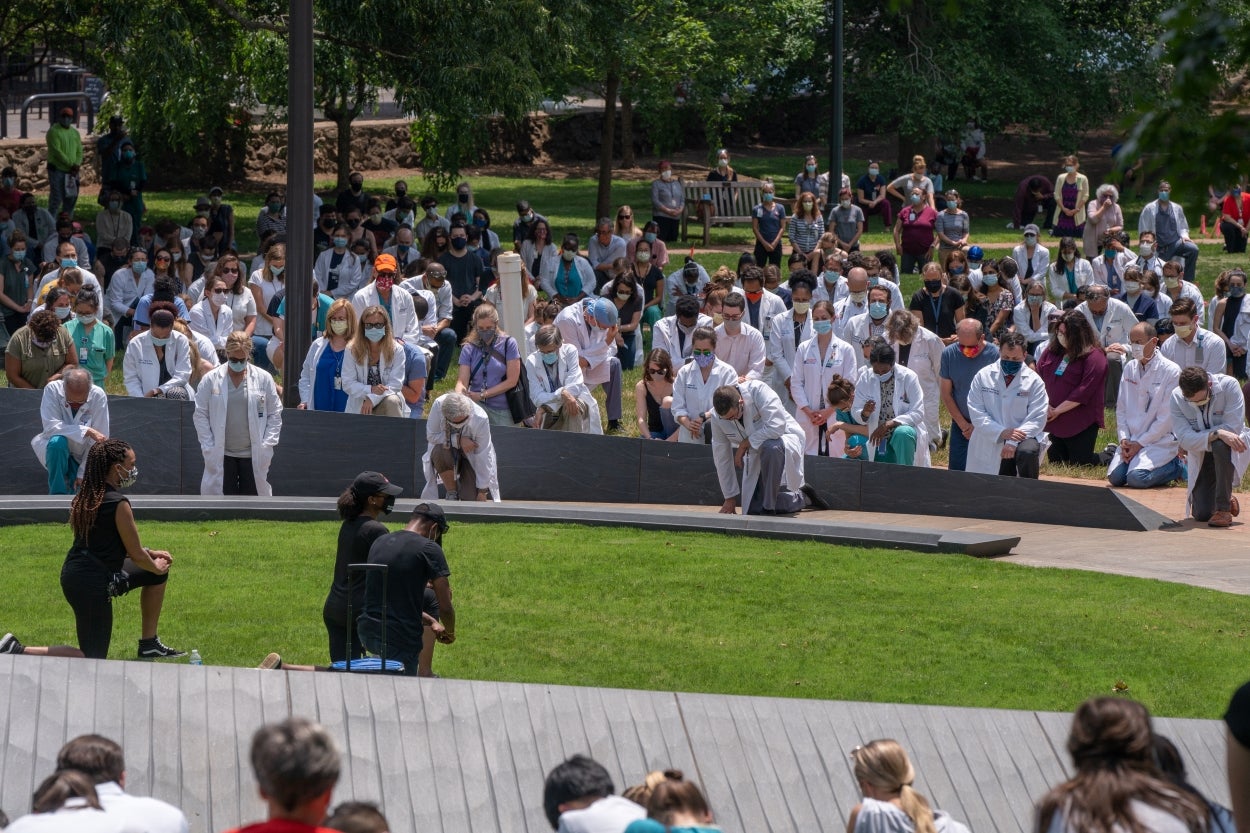 Anesthesiology Statement of Inclusion
The University of Virginia Department of Anesthesiology strives to promote a culture of equality, diversity, and inclusion. We embrace and appreciate all individual qualities and perspectives of our resident/fellow trainees as well as our nurse anesthetists, faculty, staff, and patients. Each day we actively work to transform our culture to promote diversity and inclusion with excellence in clinical care, education, and research. We believe that diversity not only makes us stronger, facilitates collaboration, and aids in positive changes to the Department, but it is a core commitment and strength of the University. We are committed to ensuring everyone is welcome, safe, and valued at UVA Health System.
Justice, Equity, Diversity, & Inclusion (JEDI)
The UVA Department of Anesthesiology created the Justice, Equity, Diversity, and Inclusion (JEDI) Group to uphold and promote equity and inclusion.
The UVA Department of Anesthesiology Justice, Equity, Diversity, and Inclusion (JEDI) Group mission is to:
Create a space for the Underrepresented in Medicine (URiM) medical students rotating through anesthesia, URiM residents, CRNAs, and faculty to share their experiences and provide feedback
Establish a means to identify discrimination on the basis of race, age, color, national origin, religion, disability, sexual orientation, gender, gender identity, or gender expression AND address these concerns in a structured and reliable manner
Embrace our public health responsibility and support community engagement initiatives through
Student outreach and mentorship
Create awareness of anesthesiology in the community, evaluate and ensure equitable delivery of care to patients
Actively collaborate with JEDI groups of other departments and promote the overarching Medical Center mission of DEI
Organize quarterly social gatherings with JEDI group members