Ambulatory Anesthesia Rotation
Residents in anesthesiology have rotations in ambulatory anesthesia at several points during their training. These rotations are designed to provide residents with opportunities to develop practice patterns which they will carry beyond residency. Using the model of a freestanding ambulatory surgical center affords us the opportunity to expose residents to the issues and opportunities typical of a community based anesthesia practice. Issues relating to "production pressures," practice management, and economics encountered in the practice of anesthesia are confronted. The rotations are structured to permit the resident to deal with and understand these issues rather than to isolate him or her from them.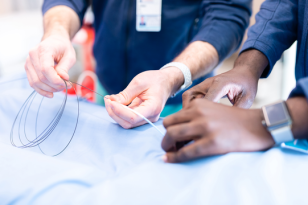 During ambulatory rotations, residents will care for patients in Orthopedics, Otolaryngology, Gynecology, Urology, General Surgery, Plastic Surgery, and Ophthalmology. Particular emphasis is given to the care of pediatric patients and to the use of regional anesthesia for surgery and for postoperative pain management. Approximately half of the pediatric surgical patients cared for in the Medical Center are treated at the Outpatient Surgery Center.
UVA Outpatient Surgery Center
Rotations in ambulatory anesthesia are based in the UVa Outpatient Surgery Center. This multispecialty ambulatory surgical facility is available for use by any surgical specialty and operates under the medical direction of  Dr. Ashley Shilling, Associate Professor of Anesthesiology and Orthopaedic Surgery.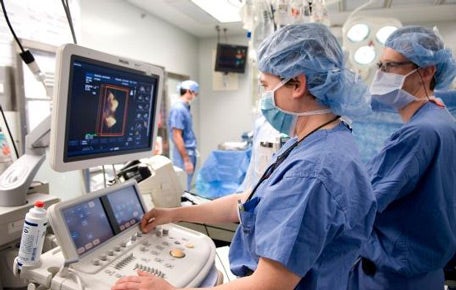 The Outpatient Surgery Center has twelve operating rooms and a two-phase post anesthesia care unit. Housed in the new Battle Building along with the Children's Hospital Outpatient Clinics, the Center is linked to University Hospital via pedestrian corridor. Approximately half our patients represent general medical-surgical practice from the local area and half are from a referral area that includes central and western Virginia and extends into West Virginia.
Ambulatory Rotation Faculty