Regional Anesthesia Rotation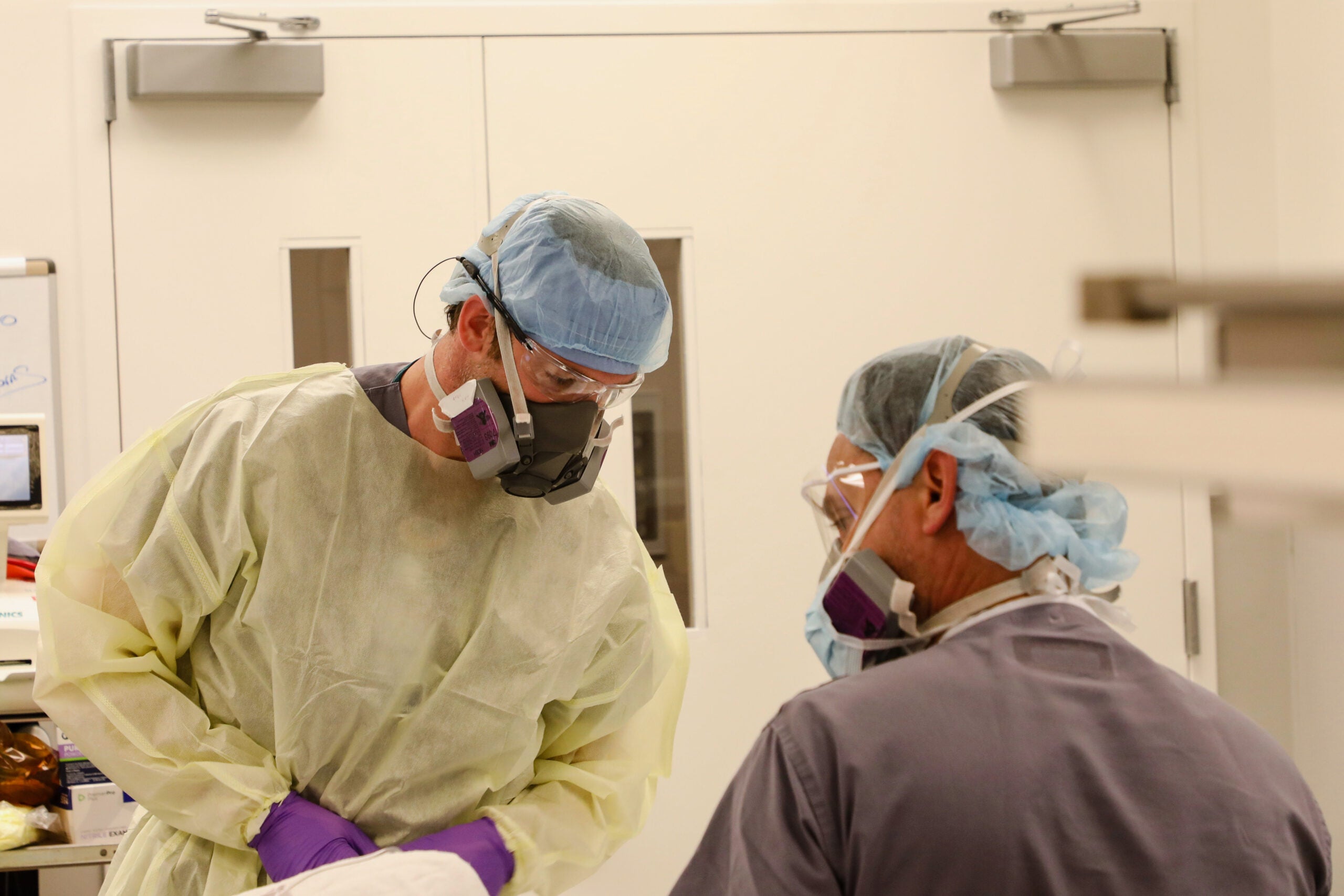 The Regional Anesthesia rotation at the University of Virginia consists of a required three week block, beginning during the CA2 year, dedicated entirely to education in the specialty. Additional training in regional anesthesia is offered as a four week elective in the CA3 year. Both the required and elective rotations take place at the main hospital and the UVA Outpatient Surgery Center.
During their rotation, residents are responsible for all regional techniques including peripheral blocks, continuous peri-neural catheters, and intravenous regional techniques. Orthopedic, plastic, vascular, and general surgery patients constitute the majority of the patients receiving peripheral nerve block techniques, although all patients are evaluated for potential benefits of a regional technique.
While on the rotation, residents are exposed to a wide variety of nerve blocks using single injection and continuous catheter techniques. The department's goal is to provide our residents with the technical skills and conceptual knowledge of regional anesthesia and local anesthetics so they can use these skills in their careers as peri-operative consultants. During the CA3 year, residents will have an opportunity to participate in a regional anesthesia-oriented cadaver dissection under the direction of Mike Iwanik, Ph.D., and Ashley Shilling, M.D.
Regional Rotation Faculty
Ashley M. Shilling, M.D., Division Head, Director, Regional Anesthesia Fellowship
Brett C. Elmore, M.D., Associate Director, Regional Anesthesia Fellowship
Neil Hanson, M.D., Director, Acute Pain Service
Kenneth R. Mullen, M.D.