Mindfulness Based Habit Change
About
Register Today!
Registration is now open!
Click Here
This 6-week, 90-minute Zoom class focuses on mindfulness practices that support skillful responses to stressful challenges of everyday life. You will learn how to identify the habits around anxiety and begin to unwind the unhelpful automatic ones. The practices learned will help you to foster resilience, well-being, and social connection through more kindness and compassion, as you understand how the brain works and the neuroscience behind it.
Topics will include:
Overview of Mindfulness and Meditation Practices
Overview of the Habit Loop and Reward Based Learning
Introduction to specific awareness practices helpful in identifying and working with habits around anxiety.
Enhance understanding of the importance compassion, kindness, and curiosity play in changing our relationship to anxiety and worried thoughts.
Experience a deeper understanding of mind/body connection using a direct experiential learning model by mapping out your own habits and then learning how to step out of them.
This course is appropriate for beginners and anyone who would like to develop a habit of daily mindfulness practice and begin to train their brain. It will lend support in changing the automatic behavior that drives those habits no longer serving and help to support unforced freedom of positive change. Each class will serve to support a variety of formal and informal meditations, offer some simple mindful stretches, and provide a fertile environment for class discussions each week of experiential learning
Participants will receive electronic materials including access to the Unwinding Anxiety App, developed by Dr. Judson Brewer (drjud.com) neuropsychiatrist and Director of Research and Innovation at the Brown University Mindfulness Center, with daily lessons for up to 60 days, guided meditations, articles, and links to other videos. You also get access to a global online community through journaling and a live midweek video meeting directly with Dr. Brewer and other expert facilitators.
Questions? Please contact Cawood Fitzhugh
Location: Live online via Zoom
Your instructor has requested that video monitors be present for the entire class.
Next Class Starts: September 19, 2023
Class Dates: September 19 – October 24, 2023
Tuesdays
Date: September 19, 2023
Time: 8:30 pm
Eastern Standard Time
Cost: $250.00
For more information, please contact the instructor: cawood.fitzhugh@gmail.com.
Instructor: Cawood Fitzhugh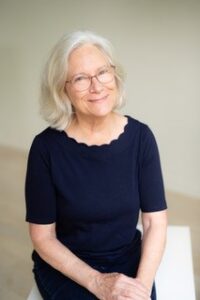 Register Today!
Registration is now open!
Click Here