Emergency Ultrasound Elective

Welcome to the Emergency Ultrasound Elective!
Course Description
This course is designed for students with an interest in emergency medicine, however, the skills acquired in bedside ultrasonography will be applicable to other specialties including family practice, OB/GYN, critical care medicine, surgery, anesthesiology, radiology, orthopaedics and pediatrics. Students will spend the majority of their time performing ultrasound exams on patients in the Emergency Department. Most scans will be proctored by the course director or a teaching sonographer; some will be performed independently with subsequent review by the course director. Students will participate in ultrsound journal club by reviewing and critiquing recent literature relevant to emergency ultrasound. They will attend didactic sessions focusing on emergency ultrasound, as well as lectures relevant to emergency medicine in general. Students will also complete a web-based module on emergency ultrasound.
Contact Information
Phone: (434) 924-8485
Fax: (434) 924-2877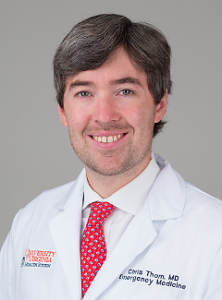 Director
E-mail: ct9k@hscmail.mcc.virginia.edu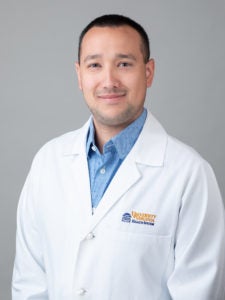 Assistant Director
E-mail: MK3WK@hscmail.mcc.virginia.edu