Program Overview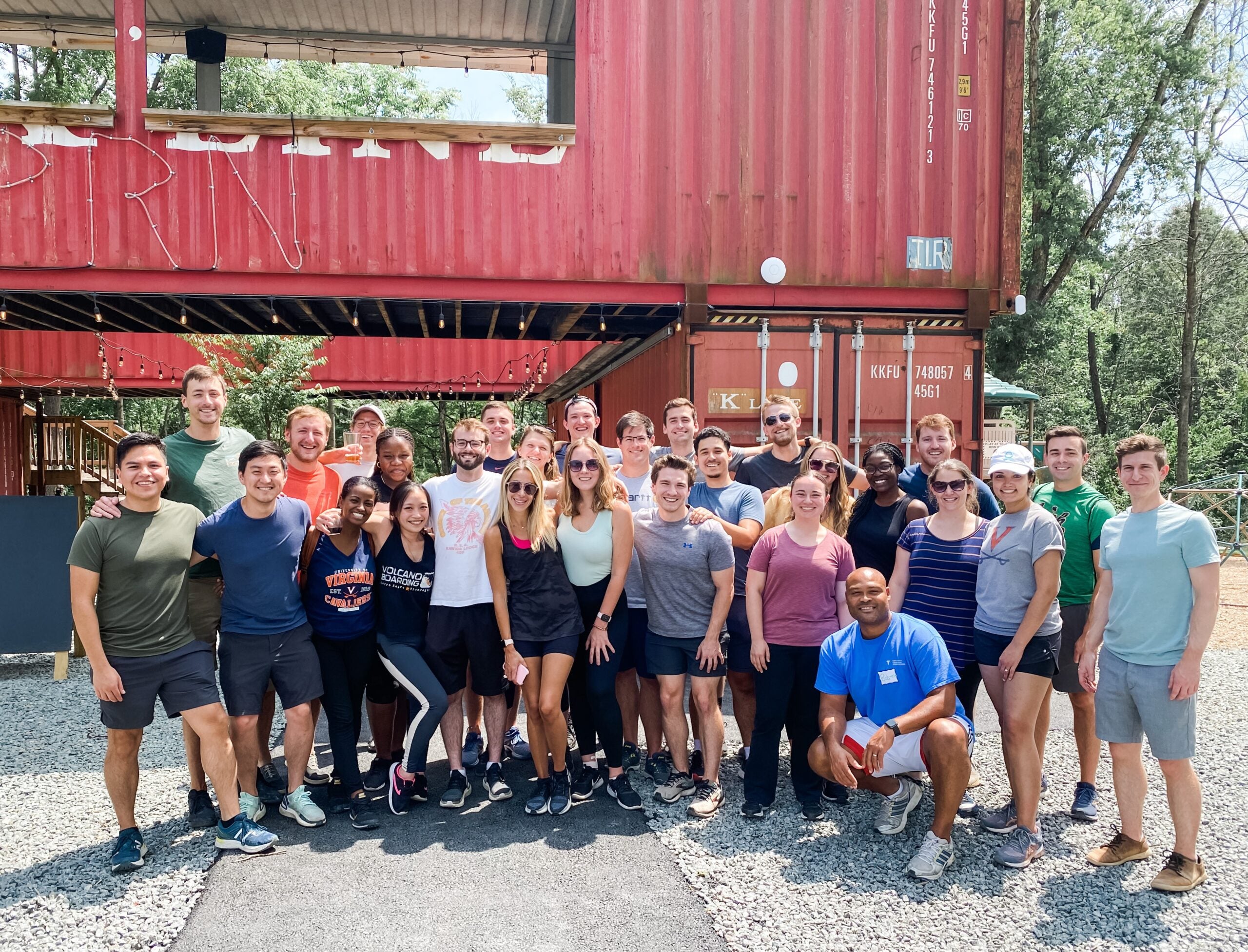 The Emergency Medicine Residency program at the University of Virginia consists of thirty-six months of training with 12 residents per year accepted into the program. The program has received full accreditation by the American College of Graduate Medical Education (ACGME) since 1994, graduating its first class in 1998.  Click here to view a breakdown of the Emergency Medicine Residency Curriculum, the Educational Facilities where our residents practice, and the Faculty physicians that will be directing your education. To view profiles of our current residents, visit the Resident Directory.  Our residents are happy to answer questions from prospective applicants via email.
The program emphasizes intellectual commitment and rigorous training while allotting time for family commitments and extracurricular pursuits. At work, residents are provided with ample opportunities to participate in formal research with nationally recognized faculty sponsors and are provided with extensive benefits, including travel reimbursement to national EM conferences, book allowance, comprehensive health insurance coverage and flexible spending accounts, among others.
At home, Charlottesville and the surrounding Blue Ridge Mountains and Shenandoah Valley region create ideal recreational opportunities.  Each Summer, residents participate in the resident retreat as well as department sponsored picnics and other events. Charlottesville is also home to a lively art and music scene.  Residents also have the opportunity to participate in medical care at University sporting events throughout the year. Charlottesville's demographics can be found here.
The University of Virginia has a long record of excellence in graduate and undergraduate medical education. The university hospital is a public, level I trauma center and a tertiary referral center. The Emergency Department sees over 60,000 patients per year (adult and pediatric), treats the full spectrum of disease and acuity, and will prepare you for the usual as well as the unusual. One of the greatest assets to your residency experience is the medical scribe program.
For more information, feel free to review the faculty and resident directories.
If you have any questions specific to UVA's Emergency Medicine Residency program, please contact our Medical Education Administrator, Aileen Watchko.
If you want more information about UVA's residency programs in general, please see the Graduate Medical Education website.