Medical Toxicology
The Medical Toxicology Fellowship is a GME funded fully accredited fellowship with a curriculum that is designed to take advantage of the numerous opportunities at the University of Virginia. Our faculty is enthusiastic about teaching and dedicated to training outstanding fellows with a passion for the specialty.
The successful applicant will have completed an emergency medicine residency and will be ABEM board-certified/eligible.
For additional information, please visit Toxicology Fellowship.
Recent News
Contact Information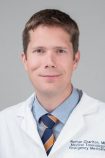 Nathan P. Charlton, MD
Director, Medical Toxicology Fellowship Program
E-mail: NPC8A@hscmail.mcc.virginia.edu
Phone: (434) 924-5185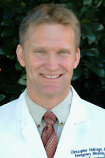 Christopher P. Holstege, MD
Chief, Division of Medical Toxicology
E-mail: CH2XF@hscmail.mcc.virginia.edu
Phone: (434) 924-5185