Christopher P. Holstege, MD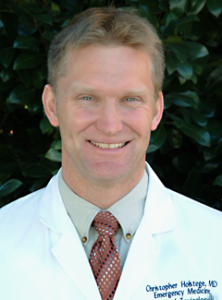 Professor of Emergency Medicine and Pediatrics
Chief, Division of Medical Toxicology
Executive Director, Elson Student Health Center
Director, Blue Ridge Poison Center
P.O. Box 800699
Charlottesville, VA 22908-0699
Phone: (434) 924-5185
Fax: (434) 971-8657
E-mail: ch2xf@virginia.edu
Education
BS, Chemistry, Calvin College (1988)
MD, Wayne State University School of Medicine (1993)
Residency, Emergency Medicine, Butterworth Hospital (1996)
Fellowship, Medical Toxicology, Indiana University (1998)
Clinical and Research Interests
Clinical Toxicology
Chemical agents utilized in terrorism/murder
Substance abuse trends in the student populations
Emergence of new substances of abuse
Most Recent Publications
Rege SV, Ngo DA, Ait-Daoud N, Sharma S, Verplancken E,  & Holstege CP. Trends and characteristics of naloxone therapy reported to US poison centers. Society for the Study of Addiction. 2018.
Vakkalanka JP, Charlton NP, Holstege CP. Epidemiologic Trends in Loperamide Abuse and Misuse. Ann Emerg Med. 2017;69(1):73-78.
Vakkalanka JP, King JD, Holstege CP. Abuse, misuse, and suicidal substance use by children on school property. Clin Toxicol. 2015;53(9):901-7.
Vakkalanka JP; Hardison LS, Bishop M, Haverstick DM; Rushton WF, Holstege CP. Evaluation of the Initiation of Urine Drug Screens Intended for Use in Transfer Patients. Am J Emerg Med 2014;32(9):1037-40.
Vakkalanka JP, Hardison LS, Holstege CP. Epidemiological trends in electronic cigarette exposures reported to U.S. Poison Centers. Clin Toxicol 2014;52(5):542-8.
Gunderson EW, Kirkpatrick M, Willing LM, Holstege CP. Substituted Cathinone Products: A New Trend in "Bath Salts" and Other Designer Stimulant Drug Use. J Addiction Med. 2013;7(3)153-62.
Dart RC, Bogdan G, Heard K, Bartelson BB, Garcia-Ubbelohde W, Bush S, Arnold T, Clark RC, Hendey G, Holstege CP, Spradley EA. A Randomized, Double Blind, Placebo Controlled Trial of a Highly Purified Equine F(ab)2 Antibody Black Widow Spider Antivenom. Ann Emerg Med 2013.