Current Residents
Check out our current residents! They are diverse yet commonly united. Our residents are from all over the world, around the country, various medical schools, and they work together to advance the field of Emergency Medicine, clinically and academically.
---
---
INTERNS
Peter Dailey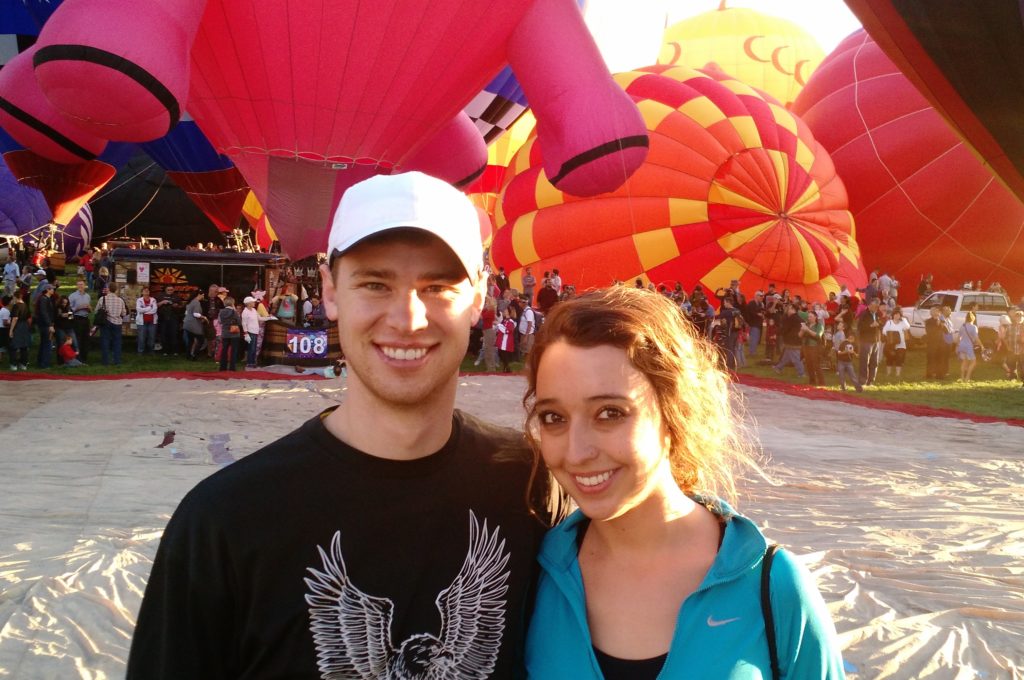 A transplant from the high desert of New Mexico to the incredibly green mountains of Virginia, I am incredibly excited to train in emergency medicine here at UVA! I studied chemical engineering at New Mexico State University before attending the University of New Mexico for medical school. For fun, I like playing tennis, golf, and soccer in addition to spending ample time with family and friends. My wife and I work hard to provide a wonderful life for our two dogs, a golden retriever named Friday and a bichon named Burrito. We are ecstatic to be living in Virginia with such down to earth people at an incredible residency program and cannot wait to explore all that Charlottesville has to offer.
____________________________
Sonja Foo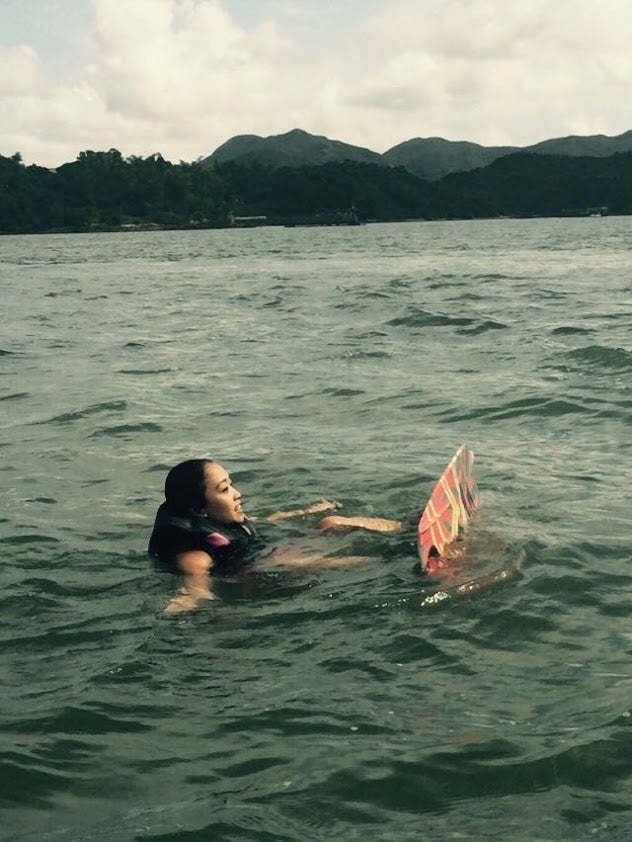 G'day! Having lived a nomadic existence in recent times, I am delighted to call UVA home for the next 3 years! My journey to Charlottesville began in HK, where I grew up, continued on to Cambridge, where I completed preclinical studies, followed by clinical studies in London, and Foundation Programme training ("internship" for Americans). I subsequently spent a year working in Canberra and after years of dreaming, am relieved to finally be training in the US! I have always harboured a passion for critical care, research and medical education, which I hope to continue developing on during residency with the support of our accomplished faculty and peers. With one goal down, my next major aspiration is a Critical Care fellowship!
____________________________
Matthew Hewitt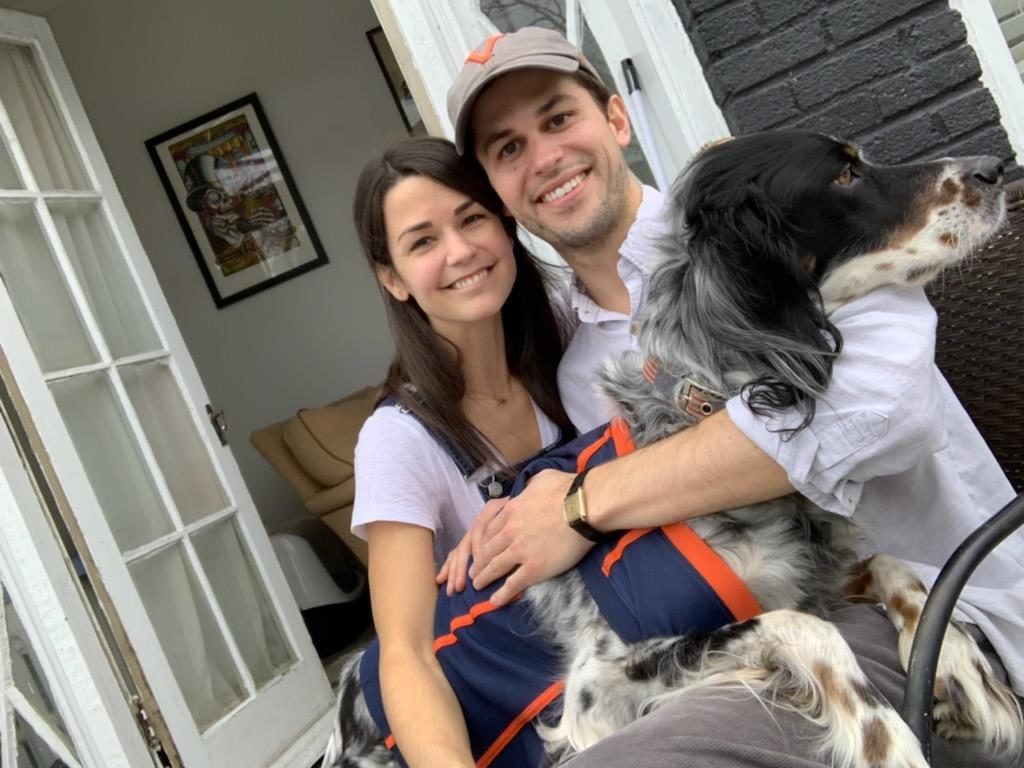 I grew up in Lewisburg, WV and attended UVA for undergrad, where I studied biology. After graduating, I moved to Richmond for a stint in a genetics lab before beginning medical school at the Medical College of Virginia. I am incredibly grateful to be returning to Charlottesville to join such a wonderful residency program. My wife, Francie, and pup, Tater – both lifelong Hoos – took no convincing when we were deciding where we wanted to spend the next few years of our lives. Outside of medicine I've devoted much of my free time to learning how to build handmade guitars, and I enjoy live music and playing recreational hockey.
____________________________
Erik Holstege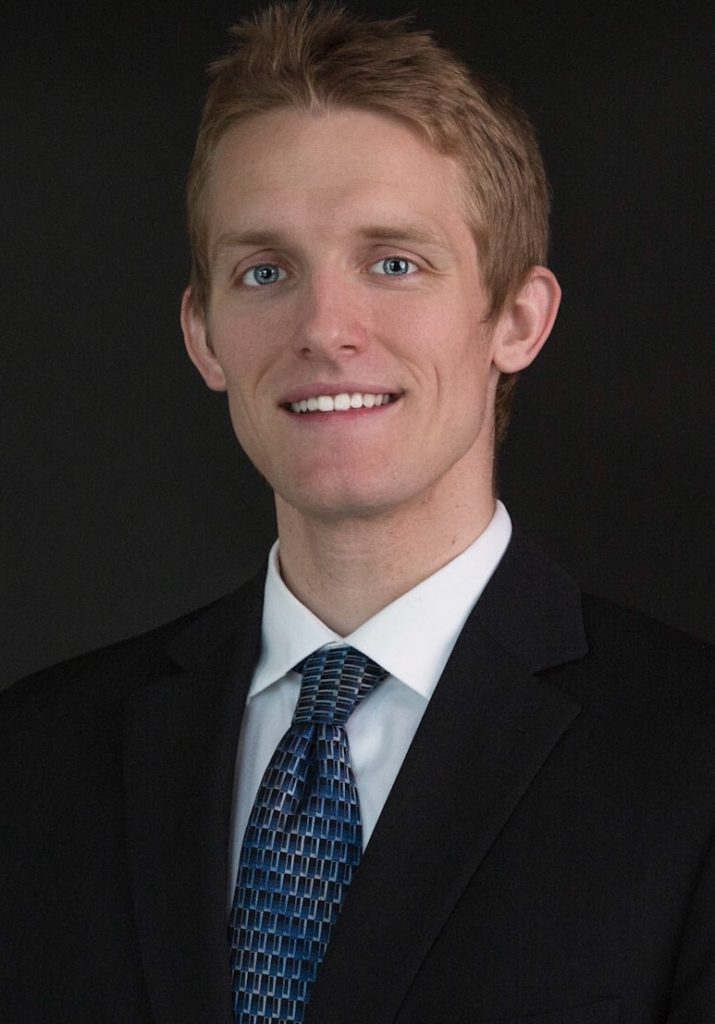 As my wife will tell you, most of what you need to know about me can be summed up as "I'm the oldest of six siblings," five of which are boys, and all of whom share a love of (usually) friendly competition. I was born in Detroit, Michigan, but I've been a fixture of Charlottesville for the past 20 years, with a four-year return to the Midwest as a student at Calvin College in Grand Rapids, Michigan, where my primary interests included hiking, reading, running over hurdles, and avoiding classes that had lab sessions. I returned to Charlottesville to study medicine here at UVA after realizing I don't like 8 month winters. I'm thrilled to continue my training at an institution that has been a central part of the majority of my life, and to do it with such remarkable people, be they fellow house-staff, support staff, or faculty. Feel free to reach out to chat or to hike, I'm always down for either!
____________________________
Tatum Lemly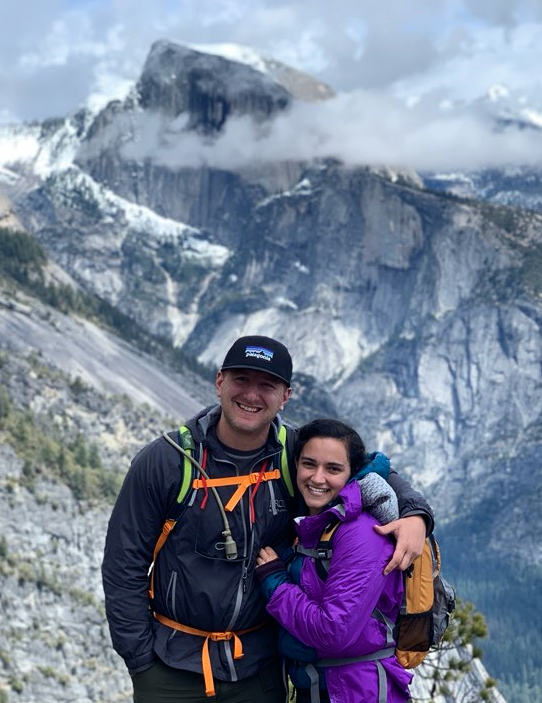 Growing up on the family farm in the mountains of North Carolina, I developed a love and appreciation of the great outdoors. Charlottesville provides a tremendous amount of outdoor adventures, which is one of the reasons I was so drawn to this area.
Never venturing far from home, my undergraduate years were spent at Guilford College, and I attended East Carolina Medical School, where I developed an interest in emergency medicine. I was very fortunate to have some incredible mentors at both schools, and I would like to play a similar role for others in my career. Outside of medicine, my interests include hiking, golfing, kayaking, sailing, reading, and traveling. I also enjoy playing ping pong, basketball, softball, and racquetball. Spending time with family and friends has always been an important part of my life as well.
It is an honor to be a part of the UVA Emergency crew and I look forward to learning from the best and sharing my knowledge with others in the academic side of medicine.
____________________________
Nardos Makonnen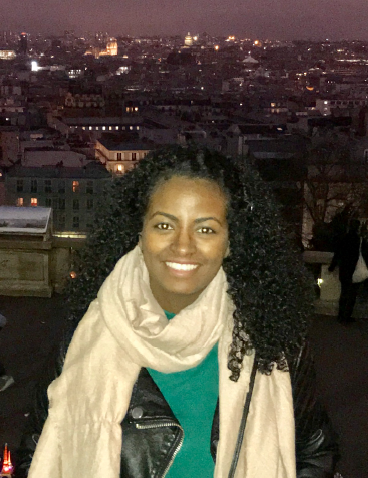 I was born in Addis Ababa, Ethiopia. I moved to Minnesota with my family when I was in middle school. I went to undergrad at Johns Hopkins where I studied biology and anthropology. I then attended medical school at Drexel where I had the chance to learn from great emergency medicine doctors. I am deeply interested in global health and health policy. I am excited to be close to my family and friends in the DMV. I am also looking forward to the next three years learning and growing with my co-residents. Outside of the hospital, I enjoy running and listening to too many podcasts.
____________________________
Caleb Martin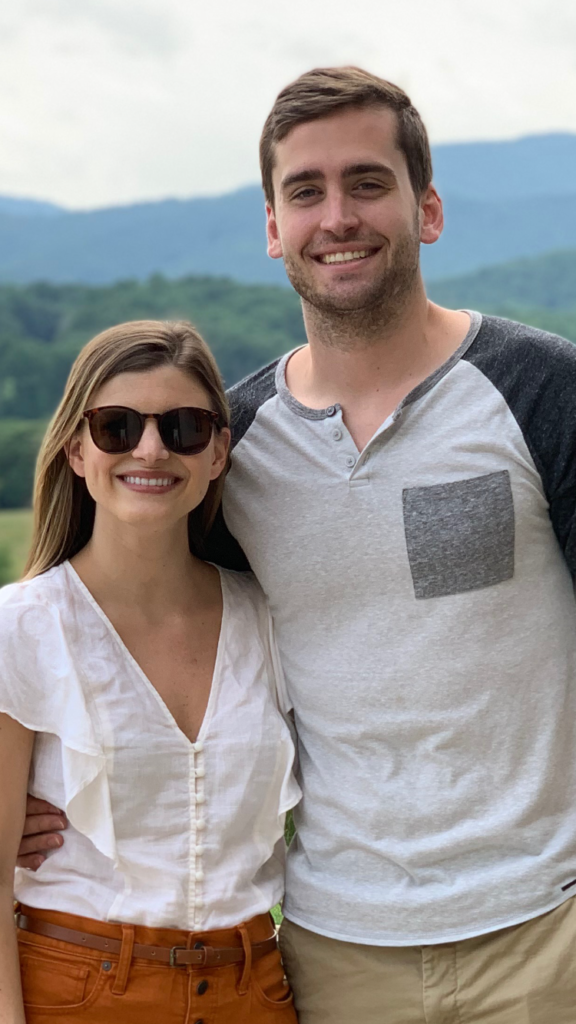 I am very excited to join the UVA Emergency Medicine team! I grew up in Laurel a small town in southeast Mississippi. I am the fifth child of nine and was homeschooled for my entire primary education. Growing up and still to this day I enjoy playing sports, specifically soccer and basketball, and learning new songs on my guitar. I went to Mississippi College in Clinton, MS for my undergraduate education and the University of Mississippi in Jackson, MS for medical school. I met my wife Laura in the first week of medical school and she is an internal medicine resident here at UVA! We both enjoy being outdoors, hiking, kayaking and working out at Orange Theory. I am looking forward to experiencing Charlottesville over the next few years and excited to dive into my residency education!
____________________________
Adam O'Connor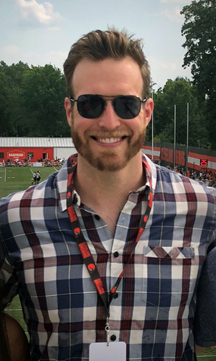 Originally from Mobile, AL, I attended high school in Greensboro, NC, and college at William and Mary, obtaining a B.A. in history.  After graduation, I worked in athletics for several years before moving on to a career in commercial insurance and risk management.  Once I set my sights on medicine, I completed my post-baccalaureate coursework at N.C. State, followed by medical school at the ECU Brody School of Medicine.  Areas of professional interest include sports medicine and toxicology.  Personally, the things I enjoy most are sleeping, eating, and exercise…usually not in that order.  Sports and exercise have been constant fixtures throughout my life, evolving in form along the way.  I currently focus on hockey, resistance training, cycling, rowing, and skiing, but am always open to new challenges.  Accordingly, I look forward to taking advantage of all the outdoor activities Charlottesville has to offer.
____________________________
Jefferson Phillips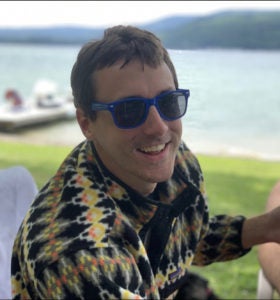 I'm from Sanford, NC, and the middle of five very different siblings – a cop, a "Coastie," a future engineer, and an artist/future veterinarian- and the son of a NICU RN and a nephrologist, so I've had exposure to a few walks of life. I studied history at UNC and Appalachian State, and I mainly wanted to read books and maybe teach if I had to to get paid. When I joined on with the Watauga County Rescue Squad in the mountains of Boone, NC, that all changed. The incredible people there showed me just how much I had to learn, but also the huge difference EM and EMS providers can make. Six years later I graduated medical school at EVMS and matched at UVA! While I loved Virginia Beach, I knew I missed the mountains more. Outside of school, I still love hiking, swimming, tennis, and any excuse to sit and enjoy fresh mountain air and sunlight.​
____________________________
Robert Russell
I was born in Accra, Ghana to international aid worker parents. I spent my childhood moving around the world, from the United States to Africa to Asia and back, before my mother and I settled in Massachusetts for my high school years. I went to college down south at Duke University before heading back over to Europe for 9 years. We finally settled back in the States for medical school at The George Washington School of Medicine. My family and I are so excited to be joining the UVA Health family and the beautiful community of Charlottesville! My wife, a practicing attorney in DC, and my children have come to love the "stay-cation" trips to visit Dad. We enjoy hiking, playing soccer, and family dinners at any of the wonderful C-ville restaurants, wineries, or breweries. It seems like we discover a new favorite spot every weekend!. We are always on the lookout for the next fun adventure.
____________________________
Moira Smith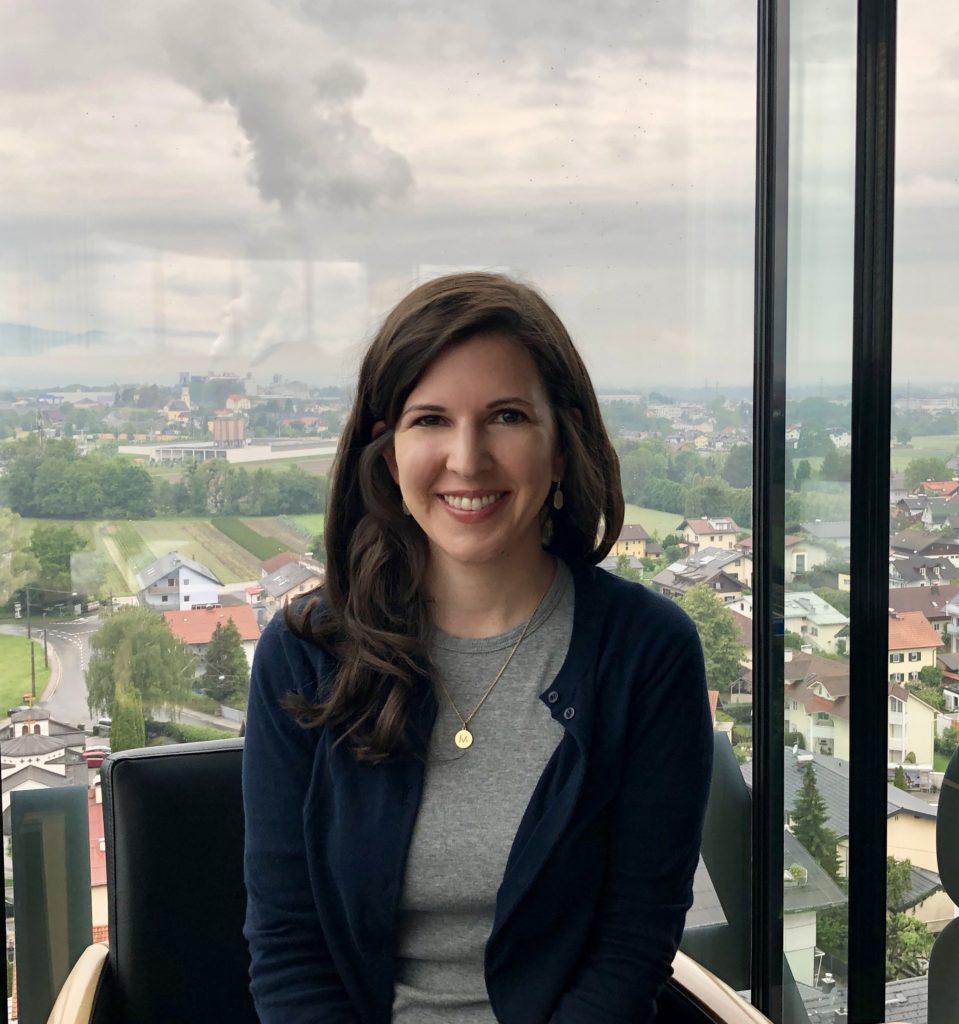 Hi! Although I was born in Charlottesville, I grew up in Danville, VA, and went to UVA for undergrad, majoring in religious studies and biology. Even though I had decided on emergency medicine in high school, I became interested in research during college so I got an MPH and did bioinformatics research in biomedical engineering and molecular genetics labs. I also worked as a ED scribe before starting medical school at UVA. While scribing, I fell in love with the UVA Emergency Medicine Department and knew I wanted to be here for residency. I hope to have a career in academic medicine where research and teaching are significant parts of my career. Outside of medicine, I enjoy spending time with my family and friends, playing violin and piano, singing, and reading both non-fiction and classic literature.
____________________________
Andrea Zeke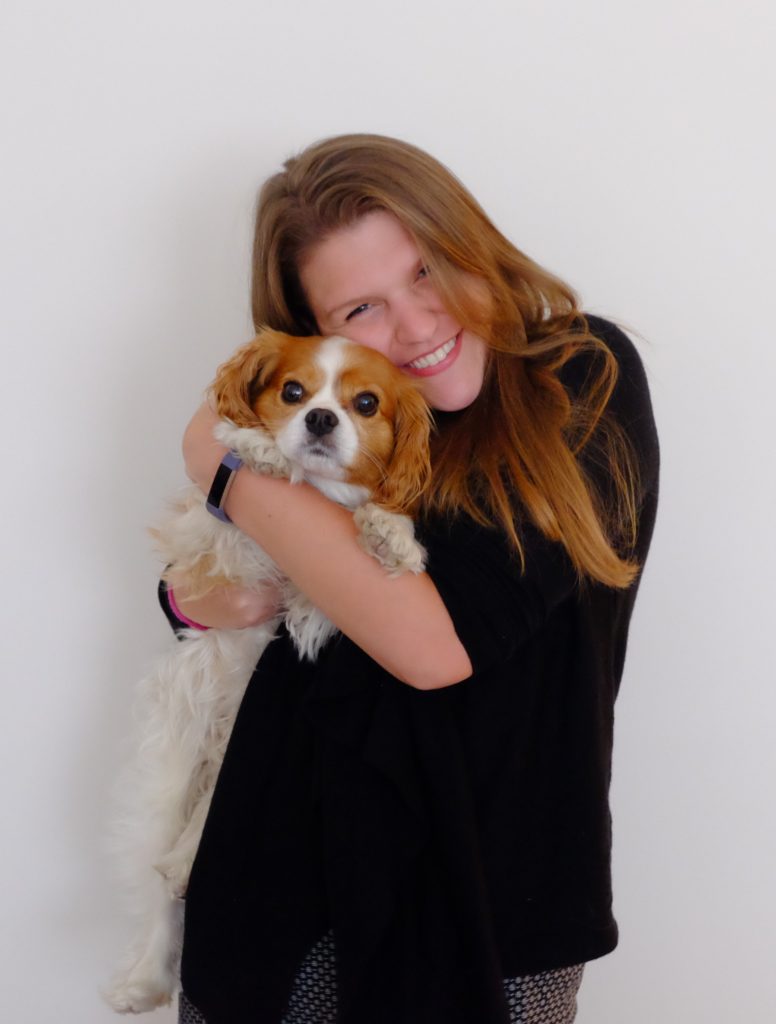 Hi, my name is Andrea! I grew up in Northern Virginia, although my parents are Hungarian and most of my family lives in Hungary. I went to UVA for college, and afterwards I became an ED scribe in Northern Virginia. I loved the ED so much that by the time I got to medical school at EVMS, I knew that Emergency Medicine was the specialty for me. I'm excited to be back in Charlottesville for residency because I missed all the delicious food and beautiful wineries! When I'm not working I like hanging out with my friends and family, playing with my friend's dogs (hopefully I'll have one soon), traveling, cooking, skiing, reading, knitting, and a good Netflix binge.
---
---
PGY 2
Mallory Abney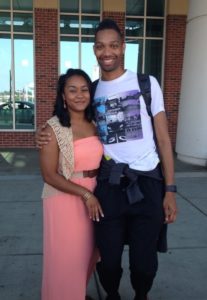 I'm overjoyed to join the University of Virginia Emergency Medicine crew! I'm a native New Yorker by way of Northern Virginia. I went to the College of William and Mary for undergrad, then continued westward to Virginia Commonwealth University for medical school. I'm a proud member of the Shinnecock Indian Nation and love the outdoors – camping, hiking, and most of all running! Looking forward to exploring the Blue Ridge Mountains with my wife and daughter. My specific interest in emergency medicine lean toward global medicine and critical care. I look forward to continuing my journey here at UVA. Wahoo!
____________________________
Mary Bacon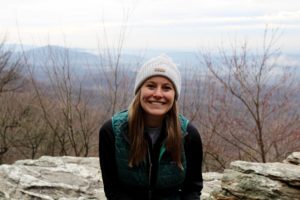 I grew up in a small town in northwestern Virginia, called Berryville. Growing up, I enjoyed running around the countryside, riding horses, and playing sports. When I was younger, I had my sights set on becoming a veterinarian, but by the time I got to college, I had switched my interest from becoming a vet to being a doctor. I attended Washington and Lee University in Lexington, Virginia, where I was a math major and played club polo. When I interviewed at UVA for med school, I knew this is where I wanted to be. I fell in love with the city and the medical community and have had the best four years in Charlottesville, so I am thrilled to be able to spend the next three years here! I'm looking forward to more hiking, wineries, breweries, and joining the wonderful EM family!
____________________________
Sarah Bridge
I grew up in Salt Lake City, Utah and went to college in Santa Barbara,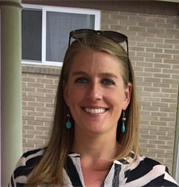 California where I studied marine biology, Spanish, and learned to surf. After participating in medical mission trips to Honduras and Mexico, I became interested in medicine and worked as an ER scribe (the best job ever). I made my way back to SLC where I learned to ski and mountain bike and attended med school at the University of Utah. Between my 3rd and 4th year of med school I worked in Uganda as a clinical research fellow, where I met students and researchers from UVa and decided to apply here for residency. Upon interviewing, I immediately fell in love with the program. I am excited to mountain bike, ski, surf, and to learn to whitewater kayak in Virginia! When not playing outdoors, I enjoy art, pretending to play the fiddle, and trying not to kill my houseplants.
____________________________
Alex Guendel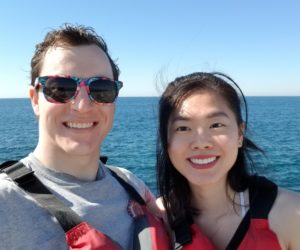 Hello! I was born in South Korea and grew up in Arizona, Alabama, Alaska, Virginia, and Louisiana with my Air Force family. I fell in love with Charlottesville when I came to UVA for undergrad. While here I had the privileged of working with the Emergency Medicine team as a scribe, and decided to head to Norfolk and Eastern Virginia Medical School to obtain my MD. I'm excited to be back in Charlottesville and work in the ED in the new role of a Resident! My hobbies include powerlifting, scuba diving, snowboarding, anything outdoors, exploring restaurants with my lovely fiancée, and taking care of my cuddly black panther, Bagheera.
____________________________
Malav Patel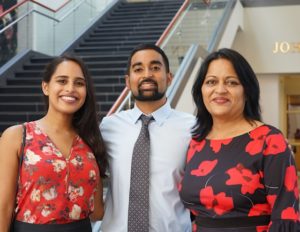 Hi! My name is Malav and I'm from Gainesville, Florida. Growing up, I enjoyed competitive chess, tennis and experiencing the outdoors through Camp Crystal Lake. After high school, I graduated from UCLA. There, I became an EMT and went on a field biology quarter, where I learned Spanish while exploring the tropical forests of Costa Rica. Afterwards, I attended Florida State for medical school and developed a passion for Emergency Medicine and international health. I am excited to start residency and continue being a social foodie, tennis player and outdoor explorer in Charlottesville.
____________________________
Jon Pozner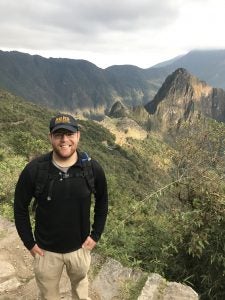 I was born and raised in the mountains of Western North Carolina in Asheville. I went to the University of North Carolina for undergrad and medical school and am a big college sports fan (Go Heels!!!). I started working as a volunteer EMT and technical rescue technician with the South Orange Rescue Squad in Chapel Hill while in school and developed a love for emergency medicine. During my free time I enjoy traveling, cooking, hiking, swimming, and doing anything else that lets me enjoy the outdoors. My EM interests include EMS and pediatric EM. I am excited to explore Charlottesville and to join the UVA team!!
____________________________
Eric Ritchardson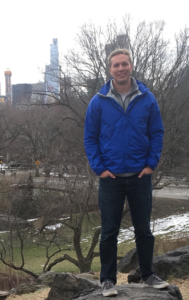 I grew up in Detroit, MI, before moving to warmer weather in South Carolina to attend Bob Jones University for undergrad. Prior to medical school I worked as an emergency department scribe where I developed a love for emergency medicine. I attended medical school at the University of South Carolina (Go Gamecocks!). I'm excited to be living in Charlottesville and to be in such a gorgeous area with great restaurants. My interests within emergency medicine include ultrasound and EMS. Outside of the hospital I enjoy playing/listening to music, hiking, camping, going to the gym, and cycling.
____________________________
Taylor Robinson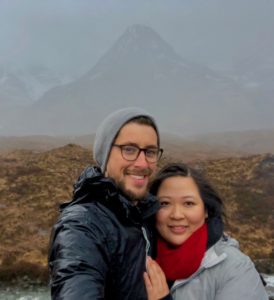 I was born and raised near Miami, Florida and went to undergrad at Duke University and medical school at the University of Florida. For 6 years before starting residency, I visited Charlottesville many times while spending time with my SO Aimee while she was a medical student and surgical resident here and loved Charlottesville for its food, its mountains (as a Floridian, I have very very little experience with mountains), and most importantly its people. It was an easy choice to pursue residency at UVA after meeting the awesome faculty and residents here. Outside of the hospital, I can check off the usual requisite EM resident interests – I'm into road cycling, hiking, playing music, and spending time with Aimee (when she is not giving her life to surgery).
____________________________
Abhijit Srungavarapu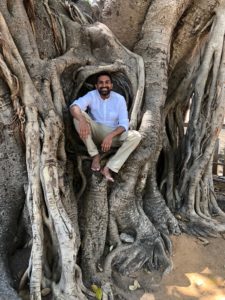 I was originally born in India and came over to the US with my family when I was in middle school. We initially moved around but ultimately settled down in the beautiful state of Maine. After high school, I went to Clark University in MA, for undergrad/grad school, then worked briefly in Ecuador, and ultimately attended Tufts University for medical school. In 4th year I did an away rotation at UVA, and absolutely LOVED the program and the city of Charlottesville. I feel incredibly excited to be joining the EM program at UVA and am pumped to be working (and having fun) with the talented crew here. My medical interests include EMS and International EM. For my personal interests, I like to try new things but can always go for more climbing, skydiving, board games, travelling abroad, eating spicy food and playing with my fancy new drone!
____________________________
Chris Tossing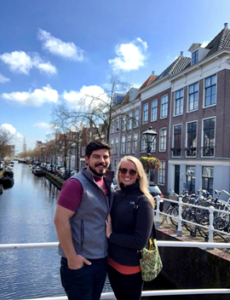 While I have lived all over the country (from Fairfax, VA to San Francisco, CA), I spent most of childhood in a small town outside of St. Louis, MO. For undergrad, I headed Lake Forest College, just north of Chicago, where I played football and rugby. Between college and medical school, I joined Teach for America and taught chemistry and forensic science just outside of NYC. After my teaching stint, I headed south to Nashville, TN to be closer to family. I then attended medical school at the University of Tennessee, where I was lucky enough to meet my wife, Sarah (who happened to be my anatomy partner and is starting residency in Internal Medicine). When we interviewed at UVA, we instantly knew it was the place for us! Between the camaraderie among the residents and the beautiful setting near the Shenandoah mountains, we knew we had found a home for the next 3+ years.
____________________________
Mayur Vallabhaneni
I was born in India and came to the United States when I was 4 years old. I lived briefly in Maryland, but most of my childhood to adolescent years were spent in northern Virginia from Annandale to Herndon. My first real step out of the area was when I attended UVA for my undergraduate education. I fell in love with the university, the city, and the people. I finally broke out of the state of Virginia when I attended Case Western Reserve University for medical school (Cleveland is an underrated city and more people should check it out!). When I found out I had matched here, I was ecstatic. I'm excited to be a part of this great community of people, and of course, I'm also excited for the new ED! In my free time, I like to read, watch movies/television, play video games, play board games, and explore the outdoors.
____________________________
Camerone Williams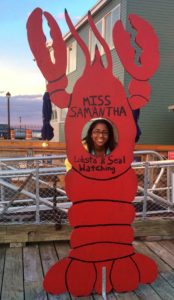 Greetings!  I grew up mainly in the metropolitan Detroit area, but I moved to Virginia as a teenager.  I completed high school in Lynchburg, VA and attended UVA for undergrad. Before going to medical school at Wayne State University in Detroit, I worked as a middle school teacher for a few years and then as a high school guidance counselor.  I am excited to return to Charlottesville and join the UVA EM family!  My medical interests include nephrology, academics, and administration.  Outside of medicine, I enjoy reading novels, traveling, and gardening (I would love to become a Master Gardner one day).  Over the next few years, I look forward to rediscovering UVA, Charlottesville, the Blue Ridge Mountains, and central Virginia.
---
---
PGY 3
Azhar Ahmed
I was born in Bangladesh and moved to Loudoun when I was 6. UVA was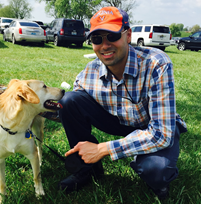 the only school I applied to for college and I loved my first four years here. I'm looking forward to exploring the outdoors, checking out all the new restaurants, and learning to cook in my return to Charlottesville. My ER interests include ultrasound, sports medicine, and global health. Outside of medicine, I love playing and coaching basketball. Please feel free to reach out to me if you have any questions about residency, EM, or medicine in general!
____________________________
Jonathan Greer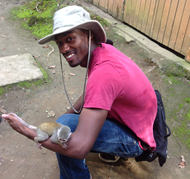 I was born and raised in Grand Rapids, MI before moving to Nashville, TN during high school. I went to Vanderbilt University for my undergraduate education and took a year off serving as a substitute teacher prior to attending medical school at the University of Louisville. I feel truly blessed and excited to join the UVA family! I immediately fell in love with the city and people of Charlottesville, VA during an away rotation and it's a privilege and honor to serve this community. My medical interests include international medicine and ultrasound.  Outside of the hospital, I enjoy traveling, running, snowboarding, hiking, going to the gym, and playing the piano.
____________________________
Jamie Hatten
As a Navy brat, I grew up moving all over the world, but went to high school in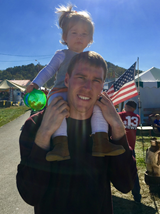 Hendersonville, NC.  I took a football scholarship to play tight end at Marshall University (Go Herd!) and decided to stay at Marshall for medical school.  I joined the Air Force shortly before medical school and will serve as an Air Force physician after residency.  My hobbies include hiking, disc golf, Bengals football (Who Dey!), and binge-watching Netflix, but I spend most of my free time with my beautiful wife (Jessica), my daughter (Mia), and my twin boys (Thomas and Samuel).  EM interests include international/wilderness medicine and toxicology.   Jessica and I are thrilled to be moving to Charlottesville to join the UVA family.  We can't wait to start our new life here and make new friends!
____________________________
Dan Hawkins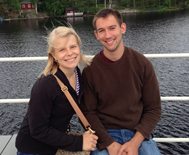 I grew up in northeast Ohio near Cleveland, and went to OSU for my undergraduate degree in microbiology. Afterwards, I followed my wife to Wisconsin and attended medical school at the Medical College of Wisconsin. I developed an interest in Emergency Medicine at the end of my third year, and outside of classes I have always enjoyed hiking, reading, and running. Within Emergency Medicine I have an interest in informatics and critical care.
____________________________
Erin Keller
I grew up outside of Burlington, Vermont and am excited to trade the Green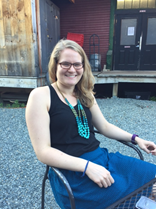 Mountains of Vermont for the Blue Ridge Mountains of Virginia!  I completed both my undergrad and medical school at the University of Vermont, studying biochemistry and Spanish.  I spent a few weeks during summers in high school and continuing through college in a small village outside of Antigua, Guatemala with my family.  We held medical clinics and created a close relationship with the village.  These experiences were influential in my decision to purse medicine as a career.  I am interested in international medicine and pediatric emergency medicine.  I am always up for an adventure, and love to enjoy the mountains through rock climbing and hiking.  I also enjoy cooking new recipes, trying new foods, and traveling.
____________________________
Austin Lee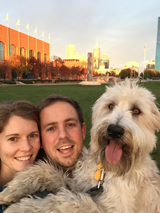 I am from Indianapolis, Indiana and attended Wheaton College in Illinois. I spent two semesters living in rural Guatemala during college and developed a strong interest in community health. I decided that instead of applying to medical school right away, I should first go to public health school. That journey took me to Washington, DC where I completed my MPH with a focus in global health, and also spent several years working at the Sabin Vaccine Institute. After a lot of reflection, I realized that becoming a doctor was still a professional goal of mine, so my wife and I moved back to Indiana for medical school . Through a number of experiences, I came to see that emergency medicine was the best fit for me personally and professionally and my career goals now are aimed at becoming a leader in international emergency medicine.  My wife and I have a dog, Leland the Wheaten Terrier, and we are all glad to be in Charlottesville for our next adventures!
____________________________
Brendan Reiser
I grew up in Charlottesville, Virginia, and I am excited to be back in a place that has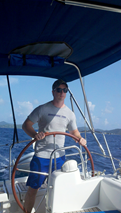 always felt like home. After graduating from James Madison University, I moved to the Dominican Republic to teach English, and it was there that my interest in medicine was truly solidified.  After working as a scribe in the UVA Emergency Department, I moved down to New Orleans, Louisiana to attend Tulane University where I received an MS in Human Genetics.  I then went on to attend VCOM in Blacksburg, Virginia for medical school. My interests in Emergency Medicine include rural and underserved care and wilderness medicine. When not working, I love being outdoors, either in the mountains or on the water, and exploring new places by way of their food and culture.
____________________________
Daniel Stanley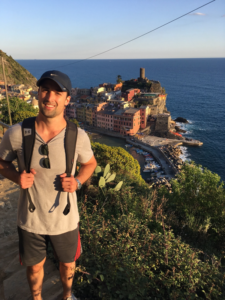 I grew up in the small town of Eclectic, Alabama. I began my college career at Troy University where I was a member of the Trojan football team. After college, I completed a Masters degree in Rural Health from the University of Alabama. Roll Tide! I then went on to complete medical school at the University of Alabama in Birmingham. After interviewing at UVA for residency, I instantly felt like it was a perfect fit for me. Aside from Emergency Medicine, my interests include: playing music, running, exploring new foods and libations, golfing, and traveling. I most recently spent a month backpacking through Europe. I'm excited to explore Charlottesville with my awesome fiancé, Brooklyn, and the EM team!
____________________________
Steven Stefancic
Hi there! My name is Steven. I grew up in Princeton, West Virginia and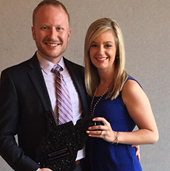 completed my undergraduate and medical studies at West Virginia University! It's an honor to be a part of the UVA Medical Team and work with an outstanding group of physicians! My passion as an emergency physician is to provide superior care to help others in their greatest time of need. I absolutely love spending time with my wife and getting to see what the world has to offer. A lot of my interests revolve around local community connections. One of my pleasures is helping people through 911 EMS Response, in addition to church missions, and family. My wife Sarah, and I are thrilled to be in Charlottesville and look forward to many new adventures here!
____________________________
Heng Wang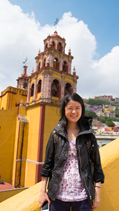 I grew up in Toronto, Canada (go Leafs and Jays!) and attended the University of Toronto and later Albert Einstein College of Medicine in Bronx, NY. After medical school I stayed in the Bronx and completed a surgery internship before finally finding a home at UVA Emergency Medicine. A huge reason I chose UVA is the collegiality of the people here. I enjoy pretty much everything that has to do with food (from cooking to growing my own tomatoes), bicycling, traveling, and discovering my interests in Emergency Medicine at UVA.