People
Dr. John Lukens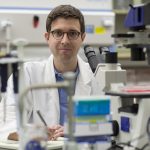 John grew up in the Philadelphia area. For college, John attended the University of Richmond, where he pursued organic chemistry research in the laboratory of Dr. John Gupton. During his time in the Gupton lab, John contributed to the synthesis of a pyrrole-based bioactive marine natural product. John performed his thesis research in the laboratory of Dr. Young Hahn at the University of Virginia. In the Hahn lab, John was interested in uncovering the tolerogenic pathways that contribute to impairment of T cell responses in the liver. His studies revealed that PD-1/PD-L1 inhibitory signaling and antigen recognition in the context of the liver are major inducers of CD8+ T cell dysfunction. For his postdoctoral training at St. Jude Children's Research Hospital in Memphis, John studied the molecular pathways that control IL-1 production in the laboratory of Dr. Thirumala-Devi Kanneganti. His research was primarily focused on: (1) investigating how inflammasome-dependent and –independent IL-1 production contributes to autoinflammatory disease; (2) exploring how crosstalk between the microbiome and IL-1-mediated inflammatory responses influence disease; and (3) elucidating how aberrant IL-1 production and NLR signaling contributes to neuroinflammatory disease development. In Fall 2014, John returned to Charlottesville to start his lab in the Department of Neuroscience and the Center for Brain Immunology and Glia (BIG). Outside of the lab, John enjoys skiing, going on runs with his dog, playing and watching soccer, following Philadelphia sports, listening to music, and spending time with his wife and two sons.
Ashley Bolte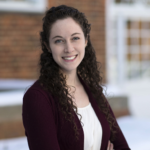 Ashley grew up in Gaithersburg, Maryland. While she attended the University of Virginia, she studied the role of perineurial glia in neural development and graduated with a B.S. in Biology and Religious Studies. From there, she did one year of research at the National Institutes of Health where she studied innate immune responses in patients with chronic hepatitis C virus. She then returned to UVA as part of the Medical Scientist Training Program (MSTP) in 2016. In the Lukens lab, Ashley is interested in studying innate immunity in the context of maternal inflammation and autism spectrum disorder. Outside of the lab Ashley enjoys hiking and eating out.
Mariah Shaw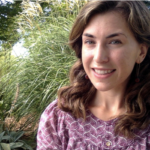 Mariah grew up in Geneva, Illinois. In 2015, she graduated with a B.A. in Biology from Boston University. Her undergraduate research focused on coral reef conservation and climate change resilience. She studied genetically distinct subpopulations of endangered Acropora cervicornis coral and utilized aerial image analysis to measure how coral reef geomorphology change affects shoreline erosion. After college, she worked in operations for the National Outdoor Leadership School (NOLS) in Tucson, Arizona. She came to the Lukens Lab interested in learning about medical research, data science, and improving her skills in data analytics. Outside of the lab she enjoys running a sustainable farm with her partner, a herd of heritage breed dairy cows, a flock of pastured chickens, and two wonderful livestock guardian dogs.
Catherine Lammert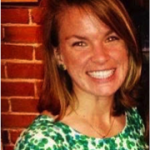 Cat originally hails from Glenburn, Maine and graduated in 2012 from Stonehill College with a Bachelor of Science in Neuroscience. After graduation, she worked in Bar Harbor, Maine at The Jackson Laboratory where she worked to establish mouse models of human neurodegenerative diseases. Since joining the Lukens lab, she has become interested in investigating the contributions of immune responses in the development of autism spectrum disorder.
Elizabeth Frost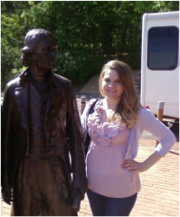 Elizabeth grew up north of Huntsville, Alabama. In 2009, she graduated with a B.S. in Microbiology and German from the University of Alabama, where her undergraduate research focused on the role of tegument protein UL21 in early stages of herpes simplex virus-1 replication. As a doctoral student in the Immunology and Molecular Pathogenesis program at Emory University under the tutelage of Aron Lukacher, M.D., Ph.D., she developed a mouse model of polyomavirus infection in the brain as a means to study the CNS-infiltrating antiviral CD8+ T cell response and improve understanding of the pathogenesis of human progressive multifocal leukoencephalopathy. In April 2016, she joined the Lukens lab where she is currently investigating innate immune signaling pathways in CNS autoimmune disease. Outside of the laboratory, she enjoys IPAs, exploring new restaurants, improving her cooking skills, hiking, and making clothes.
Hannah Ennerfelt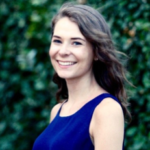 Hannah grew up in Salisbury, Maryland and graduated in 2017 from Salisbury University with a B.S. in Biology and a B.A. in Psychology. Her undergraduate research was focused on establishing a hyperglycemic model in zebrafish to study diabetic periphery neuropathy. After college, she did one year of research at Uppsala University under a Fulbright grant to study the role of IL-33 in glioma growth and environment. Since joining the Lukens lab, she has become interested in understanding amyloid beta function and investigating targets of maternal immune response as it relates to Autism Spectrum Disorder. Outside of lab, she enjoys spending time in the mountains, eating new foods, and trying to cultivate a green thumb.
Alumni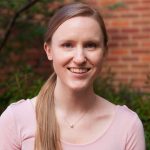 Celia went to Vassar College where she earned a B.A. in Neuroscience. There she studied the importance of tau-like proteins in microtubule morphology in the nematode C. elegans. In the Lukens lab, she established the 'Hit and Run' traumatic brain injury model to study innate signaling pathways and neuroinflammation in CNS injury. Outside of the lab, she enjoys playing video games, gardening, and listening to Sisqo. Celia is now working towards a Ph.D. in the Neuroscience Program at Washington University School of Medicine in St. Louis.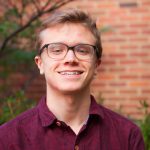 Matt went to the University of Virginia and earned a B.A. in Cognitive Science, erstwhile working as a research assistant examining how aging impacts broad spectrum cognitive function. In the Lukens lab, Matt investigated the role of inflammatory signaling pathways and gut microbiota-immune system interactions in the pathogenesis and progression of Rett syndrome. When not pipetting stuff in the lab, Matt enjoys playing banjo/mandolin/ukulele/guitar, balling on the courts at the gym, and collecting Goodwill sweaters. Matt received a Gillings Merit Award to pursue a Master's degree in Public Health & Nutrition at the UNC Gillings School of Global Public Health.

Calli grew up in Chesterfield, Virginia. She graduated from the University of Virginia in 2019 with a B.A. in Neuroscience. In the Lukens lab, Calli studied the role of sex in the Murine Maternal Immune Activation Model of Autism Spectrum Disorder. Outside of the lab, she enjoys bouldering, checking out new breweries and restaurants, and attempting to be Bob Ross. Calli is now working as a research assistant in Dr. Kevin Flanigan's lab at Nationwide Children's Hospital in Columbus, Ohio.