Alumni
Antony Brayan Campos Salazar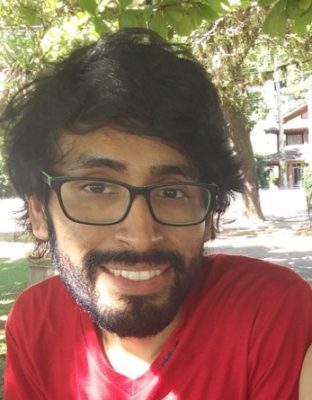 Brayan (Hispanic form of "Bryan") was a visiting student in the MicroglEyo Lab (2019 – 2020) from Peru. He received his BSc. from Universidad Nacional Mayor de San Marcos, in the land of Ceviche and Pisco (aka Peru). He then moved to Brazil where he obtained a Master's degree from the University of Sao Paulo. During his Master's, he explored the association of several polymorphisms in genes associated with the pharmacodynamics of immunosuppressants with clinical outcomes in kidney transplantation. Now, driven by personal experiences, he seeks to pursue a career in Neuroscience in the U.S. where he will combine all his past experience in genetics and immunology. He joined the Eyo Lab on a FONDECYT Peruvian Research Mobility Program to conduct research at the Brain Immunology and Glia (BIG) Center for 9 months on an internship to learn more about microglia and the techniques the Eyo lab uses to study them. He will be pursuing his doctoral training at Duke University's Neuroscience Program. When he is not in the lab, he spends his time on science communication and mentoring. He also loves basketball, biking, running, and watching animes.
Camille Andree Favero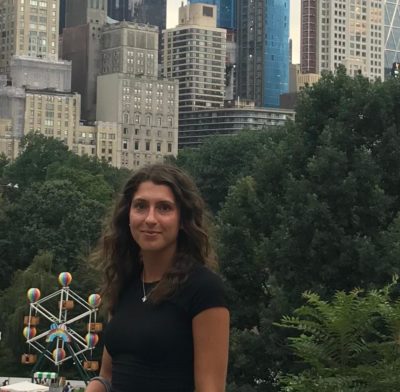 Camille was a student in the MicroglEyo Lab (2019 – 2020) from Sacramento, CA. She was a double major in Cognitive Science, with a Neuroscience concentration, and Drama. When not in class or in the lab, Camille was competing for the UVA Varsity Women's Tennis Team.
Omar Hatim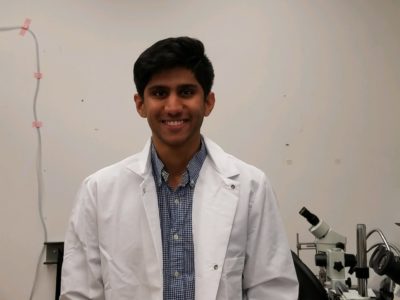 Sam Nadjari
Bruce Corliss, Ph.D.